Virginia Gov. Ralph Northam defiantly refused to resign Saturday and denied that he was in the racist yearbook photo that led to widespread calls for him to step down immediately.
The photo, revealed on Friday, shows two men, one in a full Ku Klux Klan robe and hood and another in blackface, on Northam's medical school yearbook page from 1984. Northam graduated from Eastern Virginia Medical School.
"Yesterday I took responsibility for content that appeared on my page that was clearly racist and offensive. I will not excuse the content of the photo. It was offensive, racist and despicable. I was seeing it for the first time. I was unaware of what was on my page. I was appalled that they appeared on my page," Northam said at a lengthy press conference at Virginia's Executive Mansion.
"I believe now I am not either of the people in that photo. It is disgusting, offensive, racist," Northam said.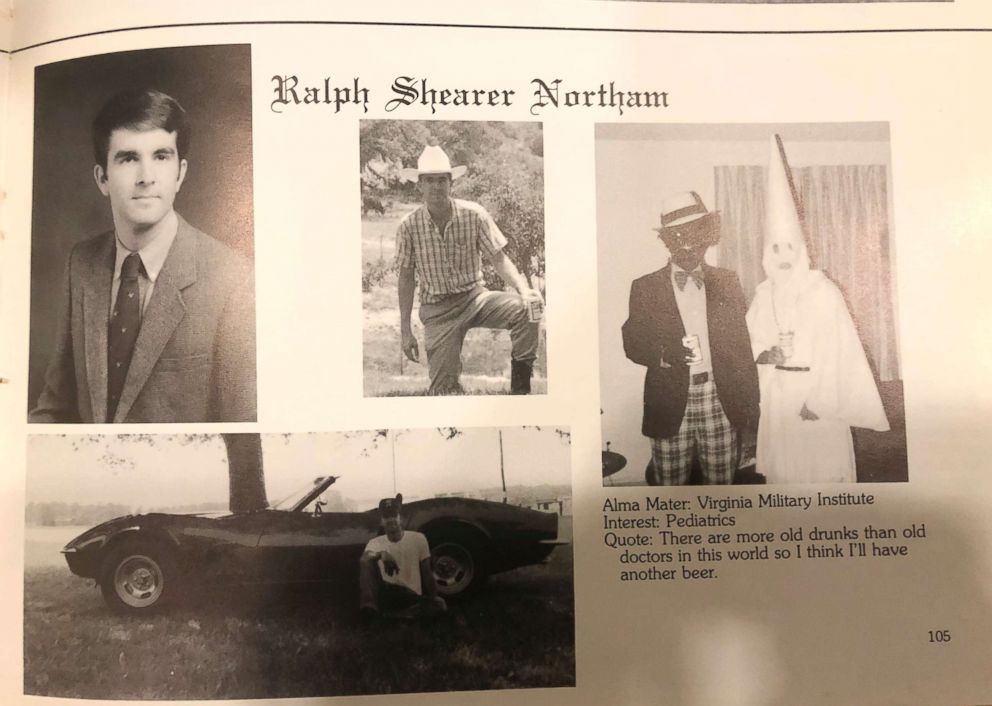 The explanation did not stop the growing tide of politicians from calling on him to resign.
President Donald Trump took multiple shots at the Democrat on Saturday night, tweeting, "Democrat Governor Ralph Northam of Virginia just stated, 'I believe that I am not either of the people in that photo.' This was 24 hours after apologizing for appearing in the picture and after making the most horrible statement on 'super' late term abortion. Unforgivable."
The comment on late-term abortions was a reference to the controversy that surrounded Northam, prior to the yearbook photo emerging, about allowing the controversial practice in his state.
The president also managed to slam Ed Gillespie, whom Northam beat in last November's election, though. Trump endorsed Gillespie multiple times in the lead up to the election, but criticized his opposition research Saturday night.
As recently as Friday night, Northam admitted that he was in the photo and apologized for it. But on Saturday, he reversed his earlier statement and said he was not in the photo. He said that he never bought the yearbook and had never seen the page before the news broke on Friday.
"I am deeply sorry for the decision I made to appear as I did in this photo and for the hurt that decision caused then and now," Northam said in a statement Friday night. "This behavior is not in keeping with who I am today and the values I have fought for throughout my career in the military, in medicine and in public service. But I want to be clear, I understand how this decision shakes Virginians' faith in that commitment."
He did not specify on Friday whether he was the person photographed in the KKK robe or the one in blackface.
But with his wife, Pam, at his side, he acknowledged that the sudden about-face may strain his credibility.
"I recognize that this will be difficult for others to believe," Northam said. "I conceded that based on the evidence presented to me at the time. In the hours after I reflected with my family and my classmates."
He said he wanted to address the "hurt" and apologize right away.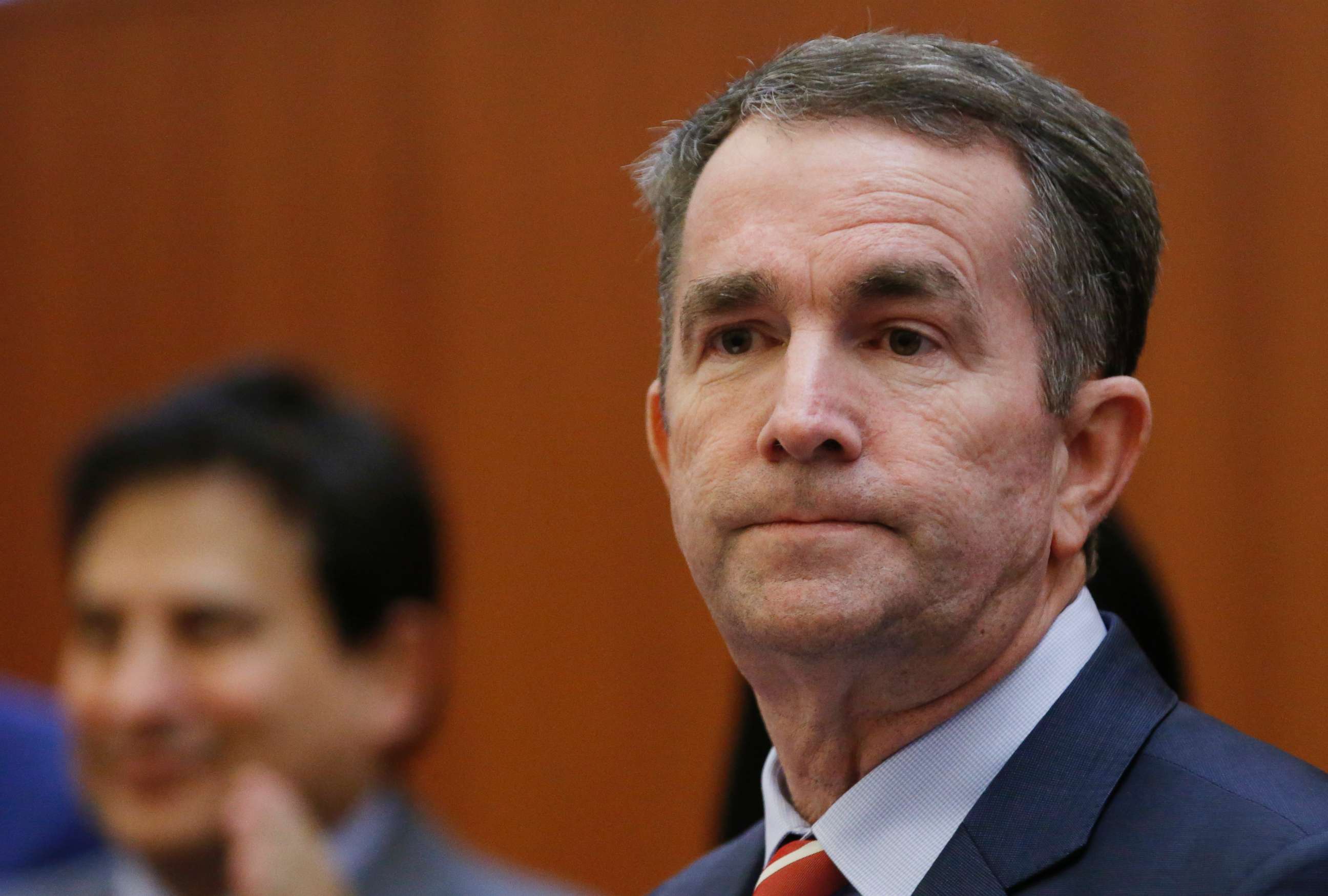 The governor did share that he participated in a dance contest in San Antonio in 1984, darkening his face "as part of a Michael Jackson costume." But he never appeared in blackface again, he said.
Northam also categorically denied any association with the Ku Klux Klan.
"There is no way I have ever been in a KKK uniform," Northam said.
The governor said he would not resign because staying in office and furthering the conversation about race "is the more difficult path" and that he did not want to take the "easy path."
"What I really want to do is talk about the racism and discrimination that I have fought against," he said.
Earlier Saturday, a source close to Northam, who requested not to be named because of the sensitivity of the situation, told ABC News that Northam had been calling friends from medical school in an attempt to identify the men in the picture.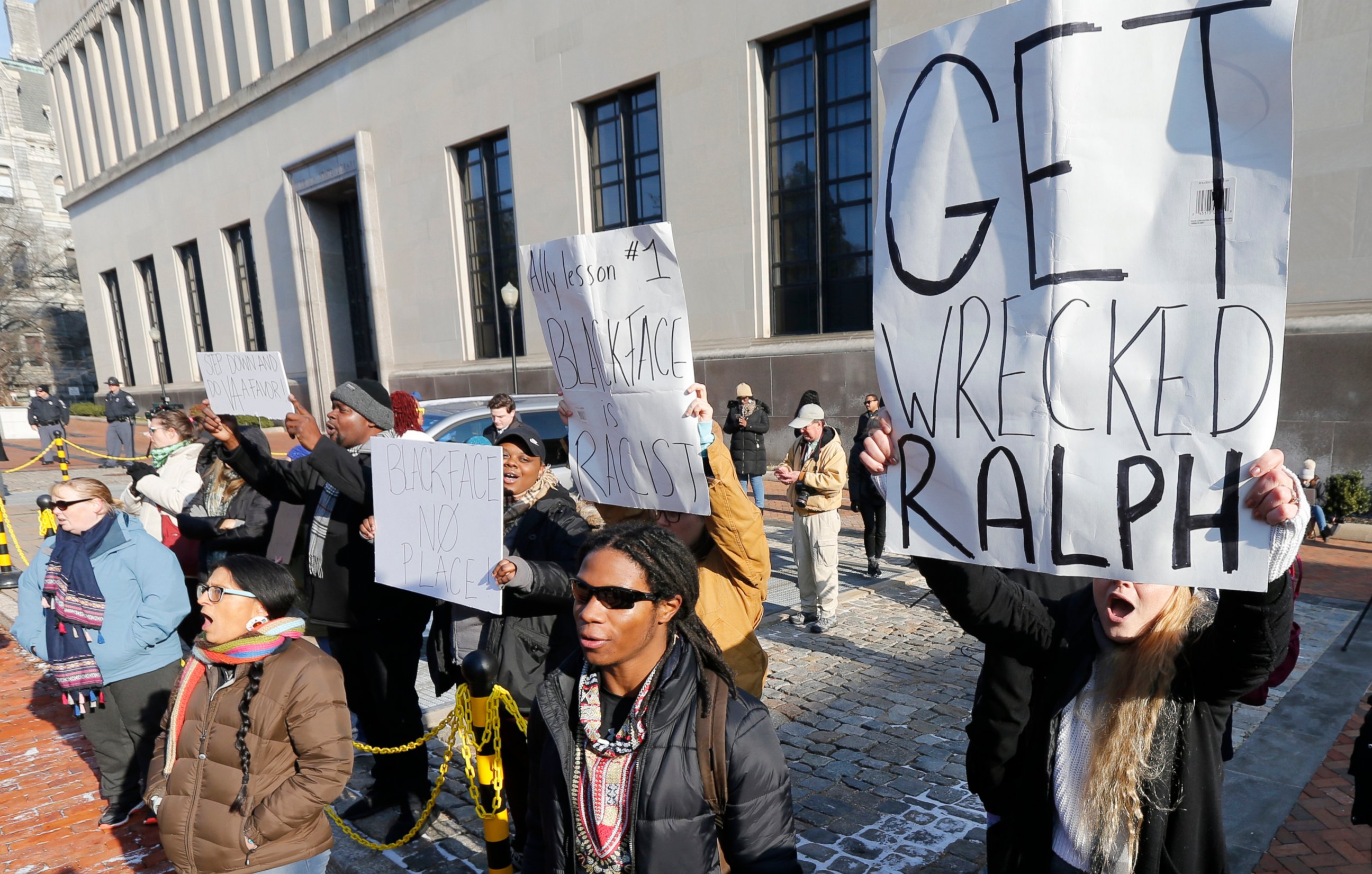 During the press conference, the Democratic National Committee (DNC) released a statement calling on Northam to resign.
"I spoke with Governor Northam this morning. His past actions are completely antithetical to everything the Democratic Party stands for," DNC Chair Tom Perez wrote. "It's time for Ralph Northam to step aside and let Lieutenant Governor Justin Fairfax serve Virginians as their next governor."
The statement echoed an earlier call from the Democratic Party of Virginia on Saturday that Northam should step down immediately and be replaced by Fairfax.
"We made the decision to let Governor Northam do the correct thing and resign this morning - we have gotten word he will not do so this morning. We stand with Democrats across Virginia and the country calling him to immediately resign. He no longer has our confidence or our support. Governor Northam must end this chapter immediately, step down, and let Lt. Gov. Justin Fairfax heal Virginia's wounds and move us forward. We can think of no better person than Lt. Gov. Justin Fairfax to do so," the statement said.
The Virginia Legislative Black Caucus also renewed its call for Northam to resign.
"He had irrevocably lost the faith and trust of the people he was elected to serve. Changing his public story today now casts further doubt on his ability to regain that trust," the caucus said in a statement.
North Carolina Gov. Roy Cooper, also a Democrat, released his own statement on Northam.
"This is a reprehensible picture that is deeply disappointing and I know must come with pain beyond what many of us can even understand," he said Saturday. "Resignation is the only way forward."
Gina Raimondo, the head of the Democratic Governors Association and governor of Rhode Island, said she wanted Northam to resign.
"It is time for Gov. Northam to resign and allow Lt. Gov. Fairfax to lead Virginia forward," she said.
ABC News' John Verhovek contributed to this report.