Aborted mercenary uprising in Russia shows 'very serious cracks' in Putin's power: Blinken
The U.S. secretary of state predicted this wasn't the "final act."
U.S. Secretary of State Antony Blinken on Sunday said the aborted uprising against Russian President Vladimir Putin by a mercenary leader and close ally underscores how Putin's decision to invade Ukraine has sown chaos in his own country, too.
"If you put this in context 16 months ago, Putin was on the doorstep of Kyiv in Ukraine, looking to take the city in a matter of days, erase the country from the map. Now, he's had to defend Moscow, Russia's capital, against a mercenary of his own making," Blinken told ABC "This Week" co-anchor Jonathan Karl.
"We've seen some very serious cracks emerge," Blinken said, later adding, "Where they go, if anywhere, when they get there, very hard to say. I don't want to speculate."
But he added that he doesn't "think we've seen the final act" after the Wagner private military group, which has been a key asset in Russia's operations in Ukraine, began moving toward Moscow on Saturday in an armed revolt. Leader Yevgeny Prigozhin called it a "march for justice."
On Friday, Prigozhin -- who had been a major supporter of the war effort -- reversed himself and openly challenged Russia's explanation for invading Ukraine last year, saying there had been no imminent threat from Ukraine or the NATO alliance that includes the U.S.
In particular, Prigozhin singled out Russia's defense officials, including Minister Sergei Shoigu, rather than Putin.
In less than 24 hours, Prigozhin ended Wagner's campaign inside Russia as part of a deal involving the Kremlin and neighboring Belarus. The exact details of that agreement remain unclear, though Prigozhin is expected to go to Belarus and Wagner forces will essentially be overtaken by the military.
State authorities originally accused Prigozhin of fomenting unrest and rebellion, with Putin himself labeling it "treason," but neither he nor his fighters will be prosecuted, the Kremlin maintains.
"So much that is beneath the surface has now surfaced again in terms of questioning the premise for the war, in terms of questioning the conduct of the war, in terms of questioning what good this has actually done for Russia," Blinken said Sunday on "This Week."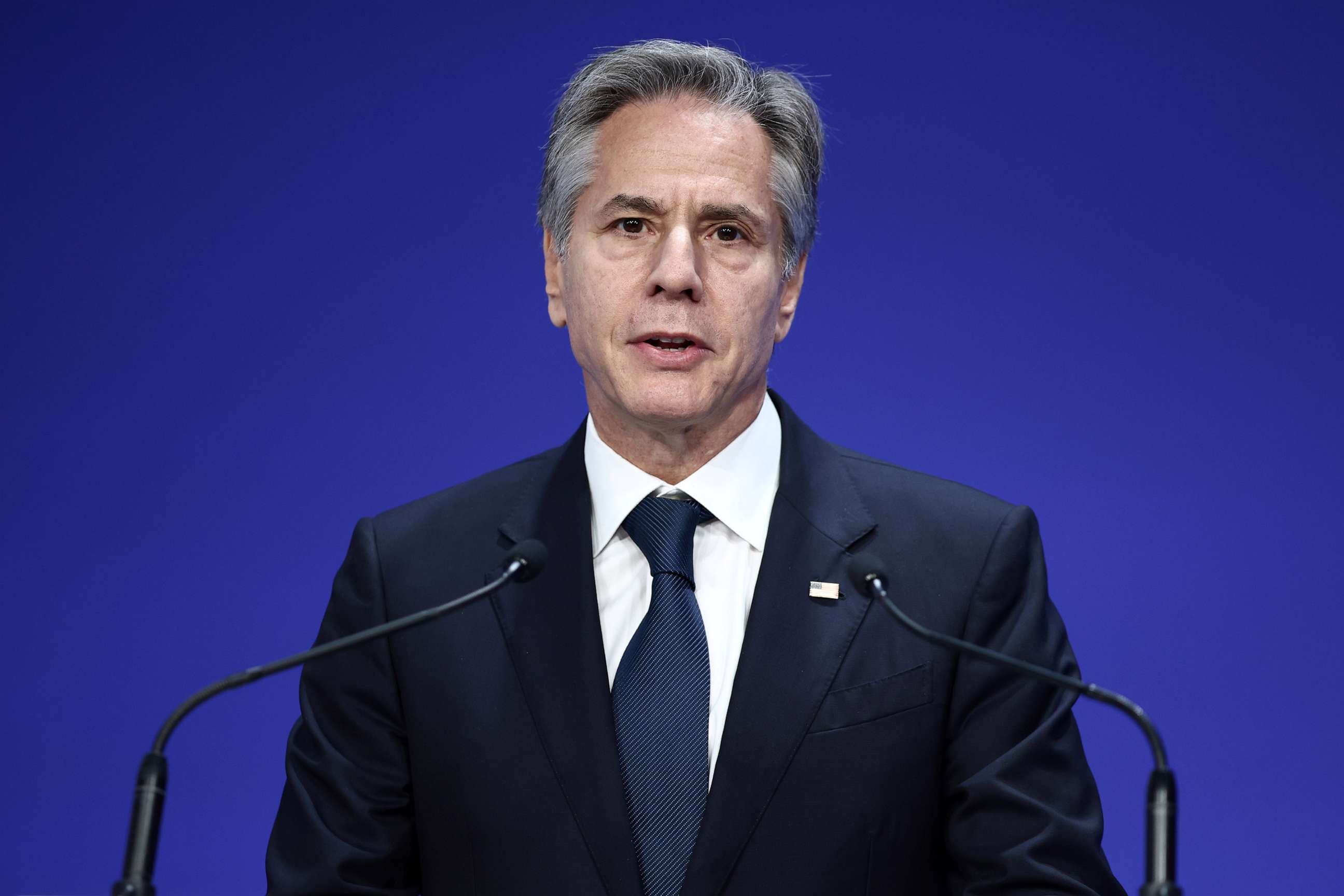 His comments come amid mounting speculation over how the mutiny may impact Putin's standing and Russia's political stability.
Blinken declined to guess how the unusual and confusing turn of events could play out, though he repeatedly emphasized how internal disagreements over Ukraine had burst into the open as a result.
The conflict with Prigozhin wasn't a "surprise," given that tensions had been rising for months, Blinken said, but the U.S. doesn't yet know -- and may not fully discover -- what led to Prigozhin standing down as his group drew closer and closer to Moscow in the span of hours.
Blinken called it "fundamentally an internal matter for the Russians," but said, "What we do know is that we've seen real cracks emerge ... a direct challenge to Putin's authority."
Prigozhin "is, in many ways, a creation of Putin," Blinken said, "and a creation of Putin that was useful to Putin in Ukraine because Wagner was throwing more and more people into a meat grinder, that Putin made himself, and that was useful because the regular Russian forces weren't able to do the same thing."
"What has actually caused this apparent split [between Prigozhin and Putin] and where it goes from here, we can't speculate," he said. "Our focus is and will remain on Ukraine itself."
The secretary also said it's unclear whether the revolt will be a positive development. Any distraction among the Russians could be used to Ukraine's advantage in defending itself, with a major counteroffensive operation that is still in the early stages -- but at the risk of further turmoil in one of the world's largest countries.
President Joe Biden has not been in contact with Putin, Blinken said, and neither has he talked with his Russian counterpart. American officials had been in touch with the Russians about ensuring the safety of U.S. nationals in Russia, Blinken said.
"To the extent that the Russians are distracted and divided, it may make their prosecution of the aggression against Ukraine more difficult," he said. "On the other hand, of course, when you have instability of any kind in a major country like Russia, a major power, that is cause for concern. So, it's something that we're watching very, very carefully."