— -- Iowans across the state will gather Monday to elect the first delegates of the 2016 presidential election cycle.
Usually, voters huddle in local schools, churches or other government buildings. But some state parties took some creative liberties with choosing polling locations.
Here are a few of the most interesting caucus locations of 2016:
1. The Old Ambulance Building -- Gladbrook, Iowa
An old ambulance building stands in the small town of Gladbrook where Iowa Democrats will gather to vote Monday. Ambulances that transported people to a nearby town's hospital parked in the spot where voters will caucus, said Pat Fievers, one of the town's 934 residents.
2. Skunk River Arms Gun Shop -- Hayesville, Iowa
Republican Iowans caucusing in this town of about 50 can buy a gun at their precinct if so desired. That's because they're voting at a gun shop with an inventory of 1,200 firearms.
"The more people you can get to caucus, the better off the country is," said owner Dan Glandon.
3. Northgate Mall Hy-Vee Grocery Store -- Davenport, Iowa
To the outside world, it would appear that the local Hy-Vee grocery store in Davenport is hosting a caucus for Republican Party. But the grocery store actually owns a reception hall next door, which can seat 700 and is usually used for weddings, funerals, and business meetings, said store manager Susie Sundholm. On Monday, it'll be used by voters.
4. Grain Elevator -- Malcom, Iowa
During the year, the Heartland Co-op handles 5 million bushels of grain. But on Monday, it'll be the caucus location for Republicans in the town of Malcom, home to 277 people.
"We've done it for quite some time," said Jay Foster, who says the meeting takes place in a basement. "It's nothing fancy. It's nothing wild."
5. Fore Seasons Golf Practice Center -- Newton, Iowa
The Fore Seasons Golf Practice Center isn't just a place for Iowans to practice their swing and putting skills. Republicans from all over Newton will swing by this golf center to caucus, even if their stroke isn't up to par.
The facility also doubles as a lounge, referred to affectionately by locals as "The Golf Bar."
6. The Annett Nature Center -- Indianola, Iowa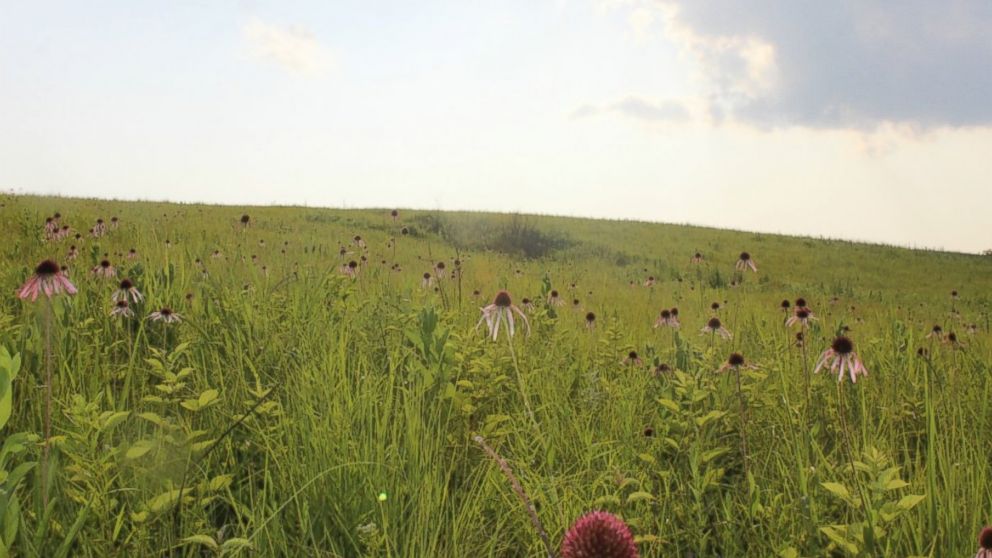 On any given day, the Annett Nature Center is visited by families, school groups and couples waiting to tie-the-knot. But on Monday, the "very Iowan place" will be filled with GOP supporters.
"It's surrounded by prairie. It's a very Iowan place," Logan Roberts, a naturalist at the Annett Center, told ABC News.
7. Jimi B's Bar and Grill -- Bernard, Iowa
Some caucuses take place in restaurants, and for Democrats voting in Jackson County, they'll be voting at this rural hot-spot. Joey Olson, the manager of Jimi B's, said this is the second time the bar has participated.
Olson said they'll be open for business while voting takes place, so Iowans can enjoy homemade pizza and other delicious bar food.