WH spokesperson Sarah Sanders refuses to say news media is not the 'enemy of the people'
Sanders and CNN's Jim Acosta had a testy exchange at Thursday's briefing.
President Donald Trump's spokesperson, White House press secretary Sarah Sanders, refused to answer whether she agrees with him that the news media is the "enemy of the people" during Thursday's briefing -- despite being asked by reporters several times.
The questions came after the president's daughter and senior adviser, Ivanka Trump, told Axios' Mike Allen that the news media is "not ... the enemy of the people" at an event Thursday morning.
"I do not feel that the media is the enemy of the people," she repeated.
Sanders was first asked about Ivanka Trump's comment by an NPR reporter but failed to answer directly, instead saying "the president's rightfully frustrated."
"Ninety percent of the coverage on him is negative despite the fact that the economy is booming, ISIS is on the run, and American leadership is being reasserted around the world," she added.
Sanders' question-dodging resulted in a heated exchange between the press secretary and CNN White House Correspondent Jim Acosta.
Acosta, who was heckled by Trump supporters at the president's Tampa rally on Tuesday, insisted on getting an answer from Sanders.
"You read off a laundry list of your concerns about the press, and then things that you feel like are misreported," Acosta said. "But you did not say that the press is not the enemy of the people."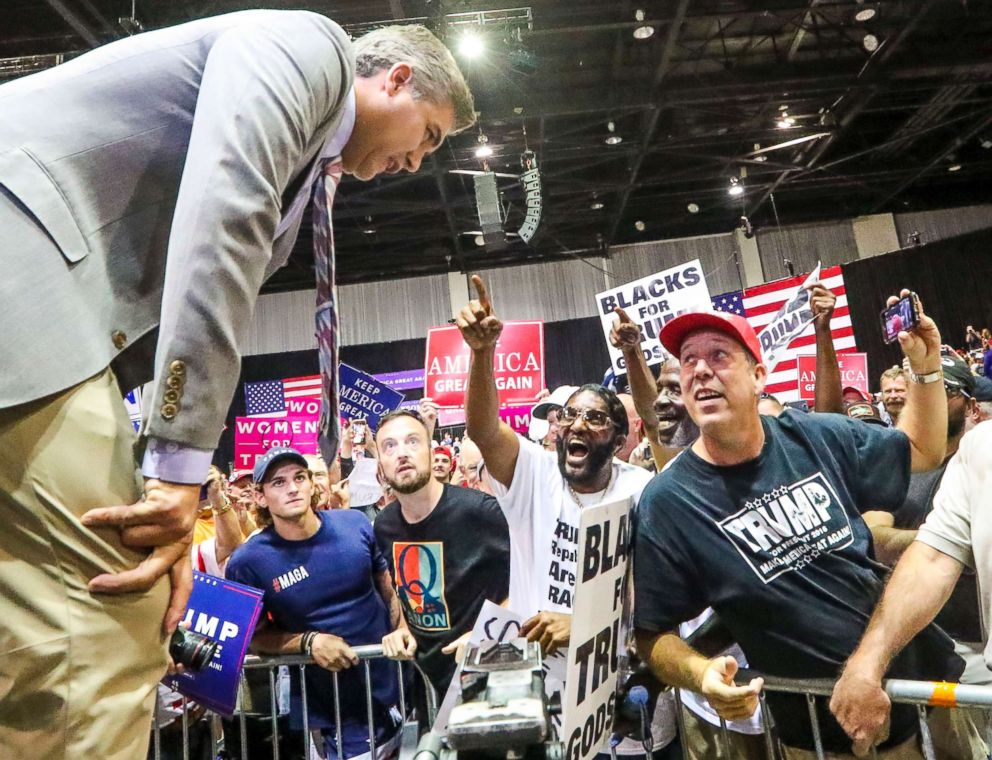 "I think it would be a good thing if you were to say right here at this briefing that the press, the people who are gathered in this room right now ... are not the enemy of the people," he continued. "I think we ... deserve that."
Saying "the president has made his position known," Sanders again avoided providing a "yes" or "no" answer, arguing that the news media has repeatedly resorted "to personal attacks without any content other than to incite anger."
"It's ironic, Jim, that not only you and the media attack the president for his rhetoric, when they frequently lower the level of conversation in this country," she stated. "The media has attacked me personally on a number of occasions, including your own network."
Sanders added that as far as she knows, she is "the first press secretary" in U.S. history that has "required Secret Service protection."
Pressed further, Sanders said, "I've addressed my personal feelings. I'm here to speak on behalf of the president."
Acosta took to Twitter shortly after the tense exchange, saying that he was "totally saddened" that Sanders never directly stated that "the press is not the enemy."
Later Thursday afternoon, the president tweeted, "They asked my daughter Ivanka whether or not the media is the enemy of the people. She correctly said no. It is the FAKE NEWS, which is a large percentage of the media, that is the enemy of the people!"