The White House Thursday slammed a Democratic candidate for the U.S. House in Virginia Thursday for a new campaign ad he is running that compares President Donald Trump to Osama Bin Laden.
Dan Helmer, an Iraq War veteran running in Virginia's 10th Congressional District, is out with a digital and television ad that states "After 9/11, the greatest threat to our democracy lived in a cave," as an image of Osama Bin Laden, the infamous Al-Qaeda leader behind the 9/11 terrorist attacks, flashed across the screen.
"Today, he lives in the White House. No one, even the President, is above the law," the ad continues as an image of President Trump's inauguration appears.
The White House condemned the ad, and called on House Minority Leader Nancy Pelosi, D-Calif., to do the same.
"The message sent in a campaign ad from a congressional candidate from Virginia is nothing short of reprehensible," White House principal deputy press secretary Raj Shah said in a statement. "Leaders from across the political spectrum — starting with Leader Pelosi — must swiftly condemn this abhorrent message."
Responding directly to the White House Thursday, Helmer did not back down from the ad.
"Our democracy is worth defending. I've spent my life doing that, including in service in our wars overseas, and I take seriously the oath I swore to defend our country," Helmer wrote in a statement provided to ABC News. "What's abhorrent is that President Trump doesn't take his oath to defend our Constitution just as seriously."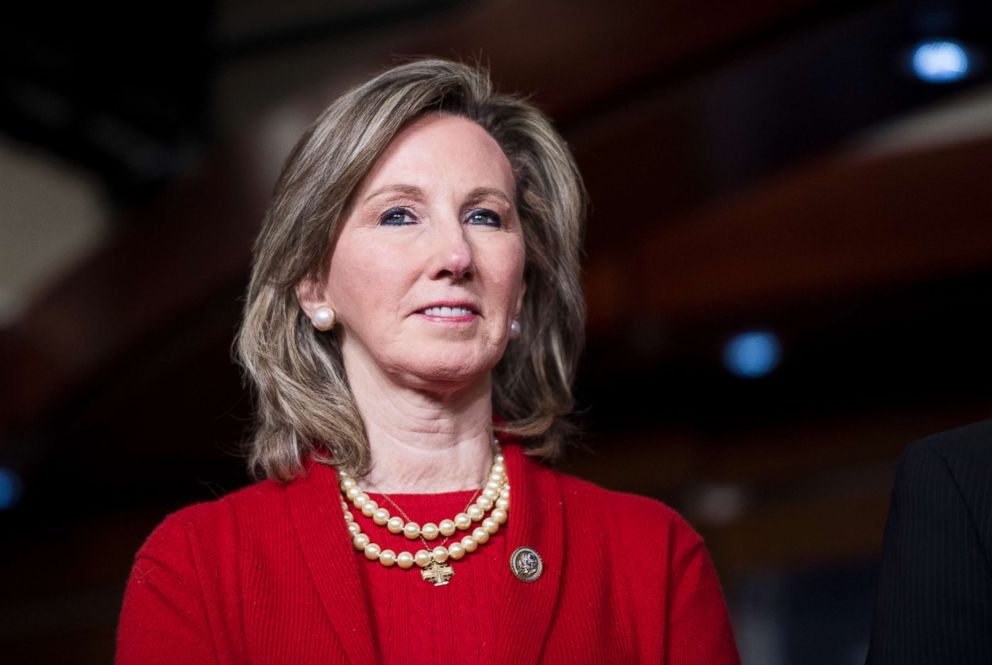 Helmer's campaign says it is spending $500,000 to air the ad, which began running Thursday, on broadcast and digital platforms.
"With this ad, we have joined others such as Thomas Friedman and Republican Senator Jeff Flake, sounding the alarm about the threat to our democracy that President Trump poses," Helmer's campaign manager Bonnie Krenz wrote in a statement provided to ABC News.
Rep. Barbara Comstock, R-Va., Helmer's Republican opponent should he win the June 12 Democratic primary, called the Democrat's ad "outrageous" and "beyond the pale," in a statement on Twitter.
The race in Virginia's 10th district, located in the suburbs southwest of Washington, D.C., is expected to be one of the most competitive in the nation this cycle.
Hillary Clinton won the district by 10 points in the 2016 presidential election, and Helmer is one of six Democrats vying to unseat Comstock in November.
Helmer, a West Point graduate and Rhodes Scholar, has also called for President Trump's impeachment and is a proponent of a Medicare-for-all healthcare option and the legalization of marijuana.
In another campaign ad highlighting his support for stricter gun control laws, Helmer videotaped himself purchasing an assault rifle at a gun show "in less time than it takes to buy a cup of coffee."
ABC News' Benjamin Siegel contributed to this report.