Former White House lawyer Pat Cipollone agrees to transcribed interview with Jan. 6 committee: Sources
The interview will take place on Friday.
Former White House counsel Pat Cipollone has reached a deal with the House's Jan. 6 committee to testify in a transcribed interview on Friday, according to sources familiar with the matter.
His transcribed interview will be videotaped, sources said.
The committee had issued a subpoena to Cipollone last week after talks to have him testify publicly were not successful.
Cipollone was one of the few aides with former President Donald Trump on the day of the Jan. 6, 2021, Capitol riot and has significant insight into events before, leading up to and after the insurrection.
The House committee has frequently referenced Cipollone during its public hearings, with members saying he was one of the advisers around Trump constantly telling the former president he was concerned that Trump's actions could put Trump in legal jeopardy.
Cipollone was not expected to fight the committee's subpoena, as discussions between him and investigators were cordial.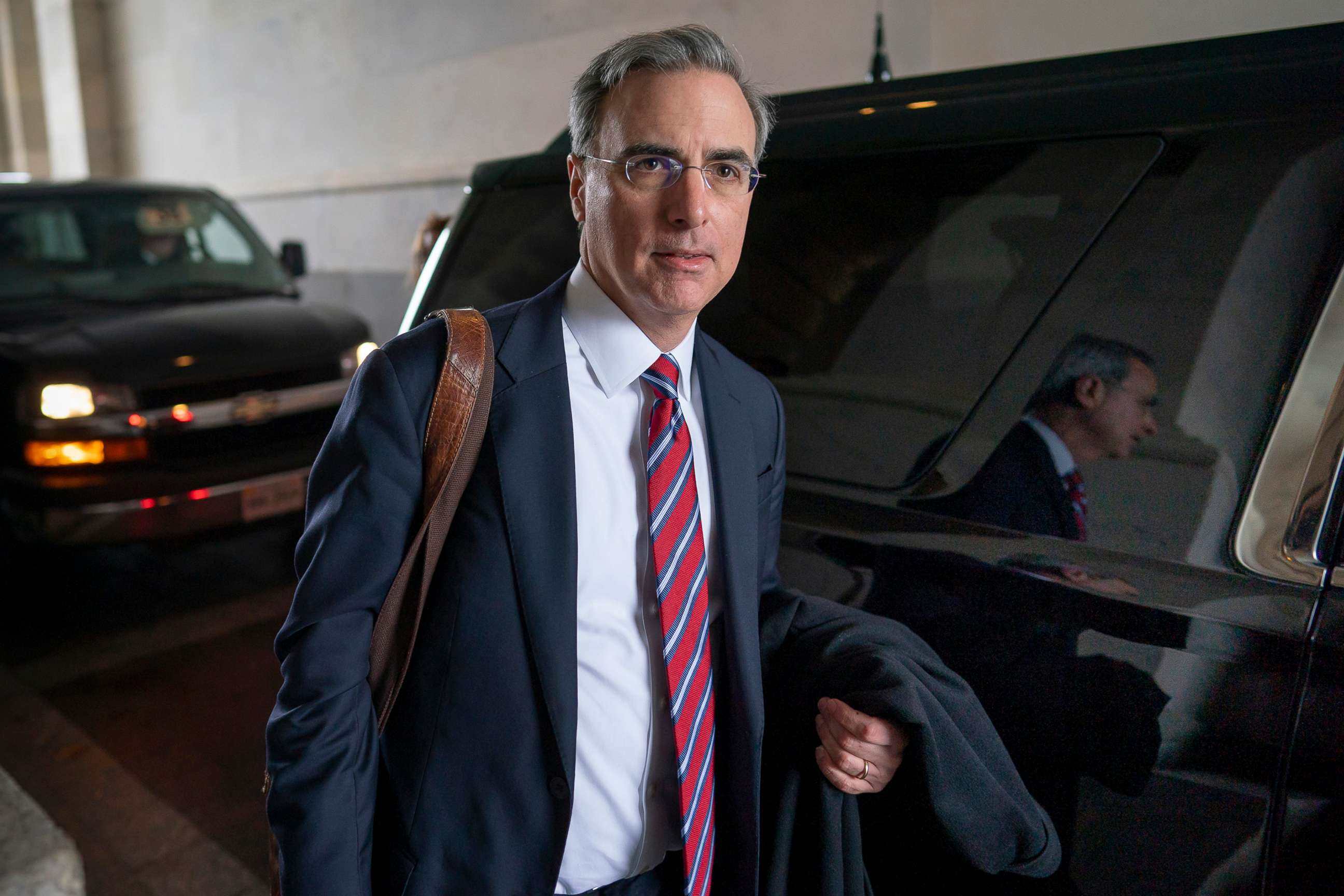 Following the order last week, a lawyer familiar with Cipollone's deliberations told ABC News, "Of course a subpoena was necessary before the former White House counsel could even consider transcribed testimony before the committee. Pat Cipollone has previously provided an informal interview at the committee's request. Now that a subpoena has been issued, it'll be evaluated as to matters of privilege that might be appropriate."
Sources previously told ABC News that among the topics for testimony about which Cipollone and the committee had been negotiating: the actions taken by former top Department of Justice official Jeffrey Clark to use the powers of the DOJ to attempt to overturn the 2020 presidential election; what Cipollone did the day of Jan. 6, excluding conversations he had directly with former President Trump; interactions he was present for or had with former Trump lawyer John Eastman; and interactions he was present for or had with members of Congress post-2020 election.
Cipollone has been one of the panel's most sought-after witnesses following last week's testimony from Cassidy Hutchinson, a former top aide to Mark Meadows, Trump's fourth and final White House chief of staff.
Hutchinson told the panel that Cipollone was fearful of the consequences of Trump's push to march last year with his supporters from the Ellipse to the Capitol, where Congress was working to certify the 2020 Electoral College results.
"Mr. Cipollone said something to the effect of, 'Please make sure we don't go up to the Capitol, Cassidy, keep in touch with me. We're going to get charged with every crime imaginable if we make that movement happen,'" Hutchinson testified.
During the rioting, Hutchinson also said Cipollone was pushing for Trump to make some kind of statement to help end the violence.
"Mark, something needs to be done or people are going to die and the blood is going to be on your f'ing hands," Cipollone told Meadows, according to Hutchinson's testimony.
Adding to the committee's desire to hear from Cipollone was his attendance at a Jan. 3, 2021, meeting at the White House during which he and others urged Trump to not overhaul the Justice Department's leadership in an effort to spark an investigation into groundless voter fraud claims.
Cipollone faced increased pressure from Rep. Liz Cheney, R-Wyo., the vice chair of the panel, to testify in the wake of Hutchinson's testimony.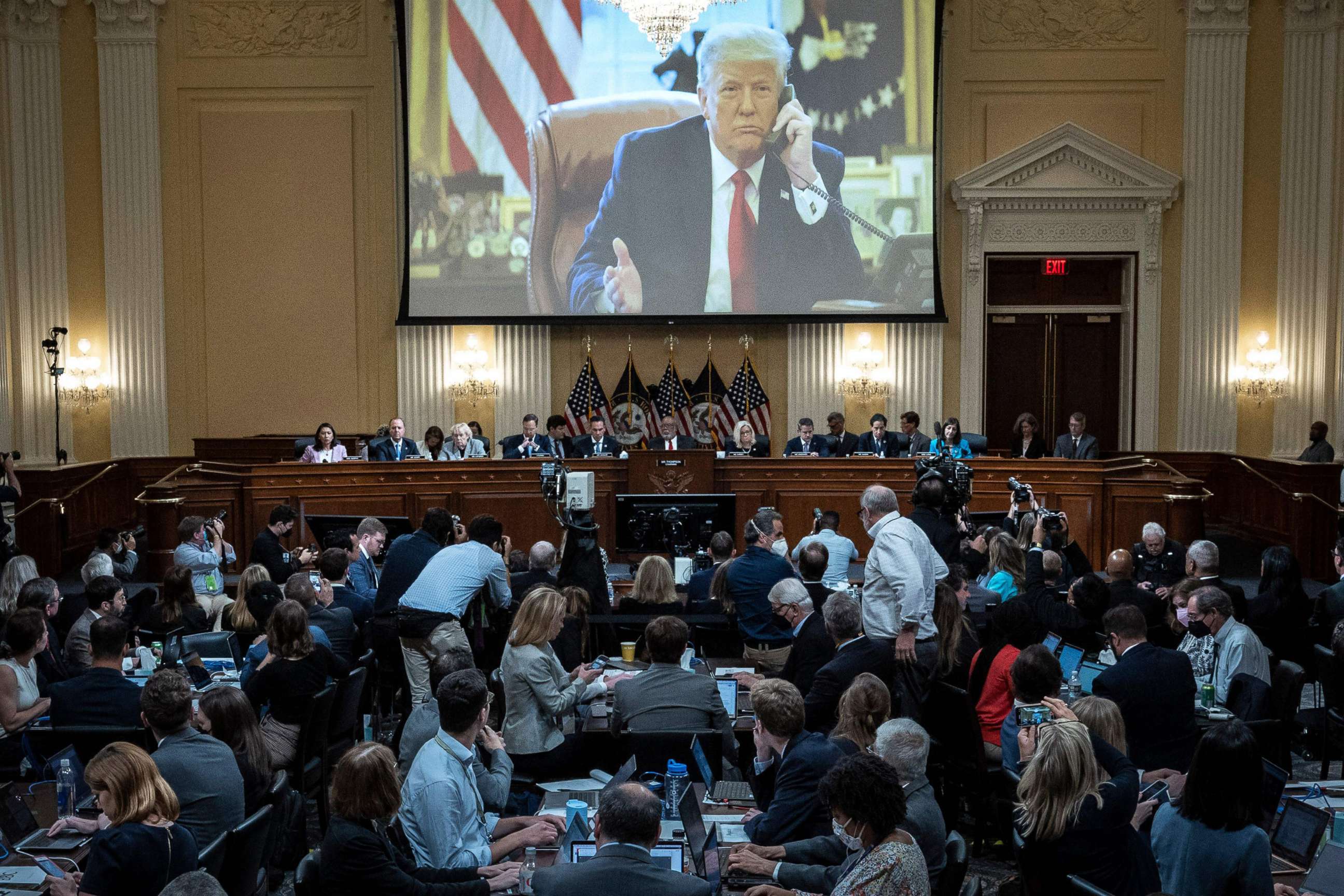 "As we heard yesterday, WH counsel Pat Cipollone had significant concerns re. Trump's Jan 6 activities. It's time for Mr. Cipollone to testify on the record. Any concerns he has about the institutional interests of his prior office are outweighed by the need for his testimony," Cheney tweeted last week.
Cipollone was subpoenaed later that day.
"The Select Committee's investigation has revealed evidence that Mr. Cipollone repeatedly raised legal and other concerns about President Trump's activities on Jan. 6 and in the days that preceded," Chairman Bennie Thompson, D-Miss., and Cheney said in a statement along with the subpoena.
"While the Select Committee appreciates Mr. Cipollone's earlier informal engagement with our investigation, the committee needs to hear from him on the record, as other former White House counsels have done in other congressional investigations," they said.
Cipollone previously met with the panel's investigators in April, but not for a formal recorded deposition.