The White House on Wednesday released a sweeping new 96-page plan on COVID, marking a new era in the pandemic in which the virus is still circulating but can hopefully be managed so that Americans can return to daily life without disruption.
The strategy, which President Joe Biden previewed Tuesday night in his State of the Union address, calls for making available more free rapid tests online starting next week, as well as setting up pharmacy clinics later this month that will hand out free antiviral pills to people who test positive.
While supply of Pfizer's COVID-treatment pills, which reduce the risk of hospitalization by about 90%, has been limited, Biden said it would double from 1 million available in March to 2 million in April. Hundreds of "one-stop sites" will open across the country to dispense the sites, located at pharmacies, community health centers, long-term care facilities and veteran's health centers, according to the plan.
The White House is also launching a new website to locate free N95 masks and vaccines, or look up COVID risk in a community all in one place.
So far, the administration has distributed 270 million of the 400 million free N95 masks it pledged to give out earlier this winter, and delivered over 270 million free at-home rapid tests of the 1 billion tests that Biden promised to order.
If they secure funding, the plan will also include new facilities around the country for people dealing with long COVID, a post-COVID syndrome that can manifest as shortness of breath, brain fogginess, fatigue or other conditions.
"We will launch new centers of excellence in communities across the country to provide high quality care to individuals experiencing long COVID and better understand the symptoms they're facing," Health and Human Services Secretary Xavier Becerra said at a briefing with reporters on Wednesday about the plan.
Another major tenet of the plan is preparing for potential future variants. The plan promises the ability to mass produce 1 billion doses of vaccine each year so that a new formula can be delivered within 100 days in the event of an aggressive new variant. The administration also vows to continue its efforts to provide vaccinations globally to help prevent future mutations.
White House COVID coordinator Jeff Zients said the White House has developed a new "COVID-19 variant playbook" to pick up on variants quicker and prepare for them.
In recent weeks, they've sat down with agencies like Centers for Disease Control and Prevention, HHS and FEMA to do response exercises with the new playbook, running scenarios with different hypothetical variants.
"We're ready for whatever comes," Zients said at the briefing on Wednesday.
"This plan ensures that we are ready to deploy personnel and resources to quickly update the vaccines. These expediting plans and processes will help us reach our goal that updated vaccines can be developed, approved and manufactured in approximately 100 days," Dr. Anthony Fauci, chief medical advisor to the White House, said at the briefing.
And CDC Director Rochelle Walensky said new efforts in surveillance means the CDC can now identify new variants even if they make up just 0.1% of cases.
"These robust sequencing efforts mean we can reliably identify very low levels of variants, even variants that account for as little as 0.1% of all COVID-19 cases in the United States," she said at the briefing.
Taken altogether, the plan is heavily centered on having enough available tools to let Americans safely return to normal activities while still living with COVID.
"Two years ago we had limited tools to protect ourselves, mass isolation, and social distancing. But all of that's changed," Zients said.
"They're widely available for the American people and with Congress's help, the President's plan will make sure that's always the case."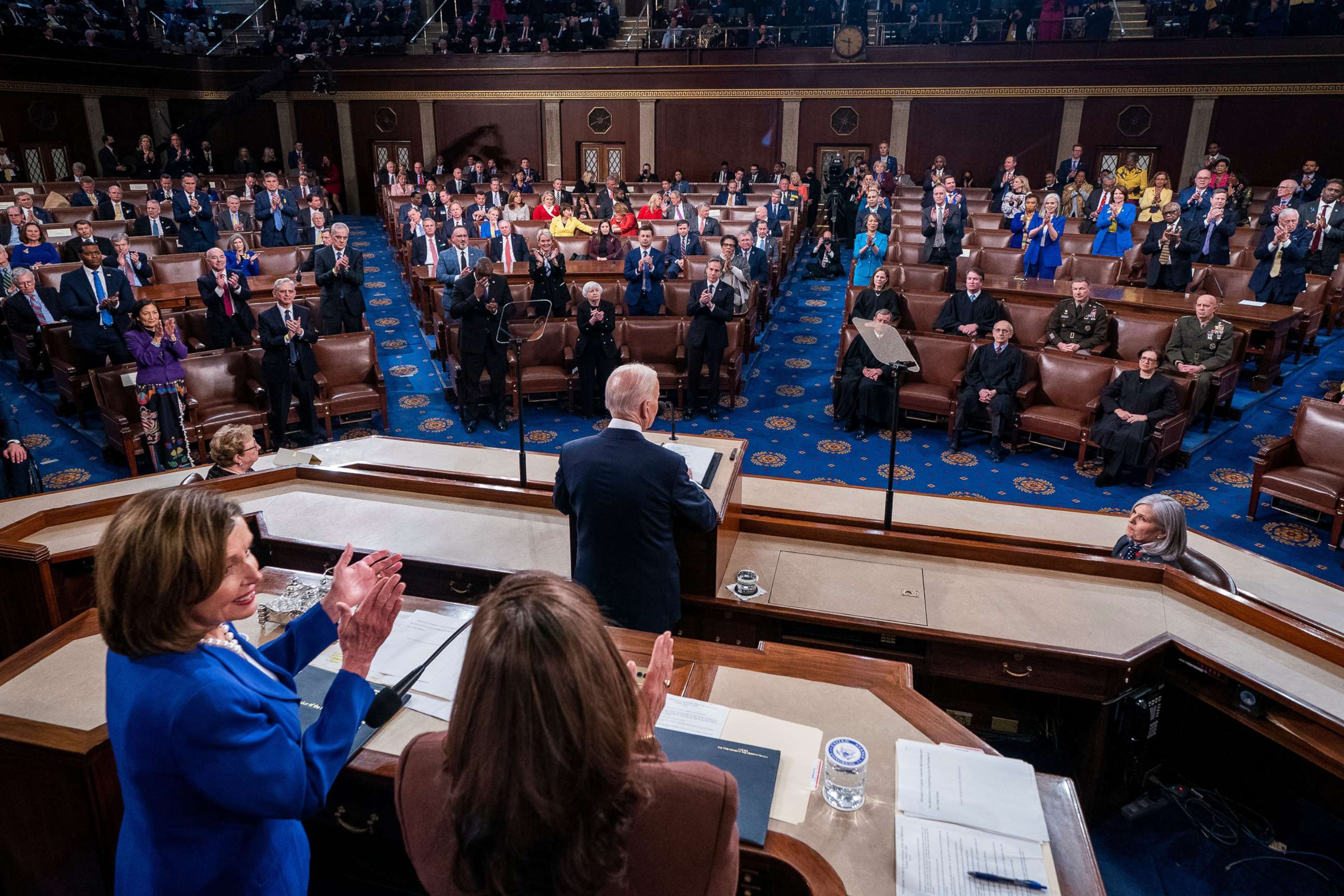 The White House has acknowledged that these efforts will require more money, in addition to the $1.9 trillion COVID relief package Biden pushed through last year. That money has mostly either been spent or obligated through contracts. Officials have not said yet how much would be needed in total, but the administration has already briefed Congress on the need for $30 billion for short-term coverage.
"This includes resources to secure more medical supplies, including vaccines, treatments and boosters, sustaining the testing capacity in the country, investing ... in research and development of next generation vaccines including pan-Coronavirus vaccines, and accelerating vaccine uptake globally," Zients said.
"We will need additional funding beyond these immediate needs to effectively execute on the medium and longer term priorities and policies in today's plan," he added.
ABC News last week first reported efforts by the White House to revise its strategy to signal a new era in the pandemic. The effort has involved private meeting with business leaders, governors and the nation's top pandemic experts to consider the various paths the virus could take in the coming months.
The updated strategy comes after significant voter pressure to reopen fully the country and curb disruptions. Democratic strategists have warned candidates they would fare better focusing on other issues like controlling inflation.
But federal health officials defend the shift as not merely political. Case numbers and hospitalization levels have plummeted in recent weeks, easing pressure on health care workers.
Officials also note that the vaccine held up throughout the omicron wave. The vast majority of people in hospitals have been unvaccinated, while vaccinated people mostly experienced mild symptoms that did not require medical help.