— -- During his eight years in the White House, President Barack Obama has addressed a nation confronted with the latest mass shooting no fewer than 14 times – a somber task he has had to endure more than any of his predecessors.
On each occasion, from the shooting in Tucson, Arizona, when Rep. Gabby Giffords was shot to the Pulse nightclub shooting in Orlando, Florida, this summer, Obama has offered words of condolence to the families of lost loved ones, and repeated his frustration with the lack of action on gun violence.
Four years ago today, the president had what must have been one of the more gut-wrenching moments of his presidency. Speaking just hours after 20 children and six educators were killed in Sandy Hook Elementary School in Newtown, Connecticut, he urged the nation to come together and "take meaningful action to prevent more tragedies like this, regardless of the politics."
"The majority of those who died today were children -- beautiful little kids between the ages of 5 and 10 years old," he said in the White House briefing room, pausing to wipe a tear from his eye. "They had their entire lives ahead of them -- birthdays, graduations, weddings, kids of their own. Among the fallen were also teachers -- men and women who devoted their lives to helping our children fulfill their dreams. So our hearts are broken today."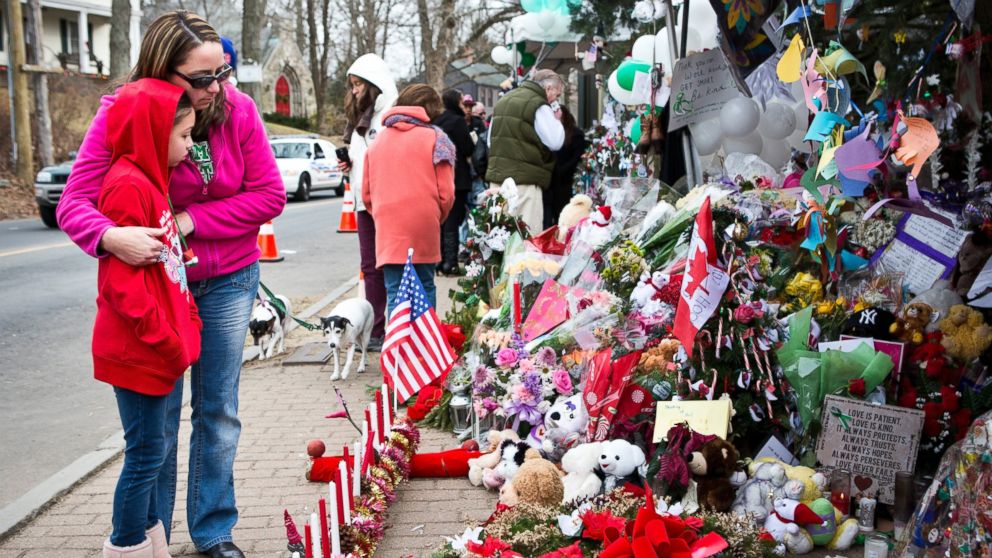 Yet for all the words, Obama has made little federal progress toward what he has repeatedly described as "common-sense gun laws." It is, the outgoing president has acknowledged, one of the biggest regrets of his time in the White House.
He told the BBC in 2015 that his lack of progress on getting such laws passed has been "the one area where I feel that I've been most frustrated and most stymied."
Not only has he been unable to pass federal gun legislation – effectively leaving it to the states to take the helm for the most part – but his presidency has seen gun sales hit record highs.
Getting exact gun sale data is tricky: Rather than track sales specifically, the FBI keeps a tally of the number of background checks for gun-related purchases that are processed in the National Instant Criminal Background Check System (NICS). The National Shooting Sports Foundation (NSSF), a firearms industry trade association, adjusts that data, for instance by removing checks that don't result in sales, because it feels that is the best proxy for sales.
According to the adjusted NSSF data, there were 847,808 guns purchased during the month that Obama was sworn in for his first term in 2009, compared with 655,143 guns sold that month the previous year. Fast-forward four years to January 2013, and gun purchases for the month were recorded at 1,790,154.
But that wasn't the highest-selling month for guns. December 2012, saw 2,237,731 gun sales across America, according to NSSF data. While gun sales are typically strong during the holiday shopping season, this uptick was also likely a reaction to the Sandy Hook shooting and possible new legislation.
"I tend to focus on what my life was like before Dec. 14, 2012," said Mark Barden, whose son Daniel was among the 20 first graders killed in the attack on that day.
"I feel like every day, personally, I'm just constantly living this unbearable pain. Every single day," he told ABC News.
The pain Barden and others feel did spur efforts for reform.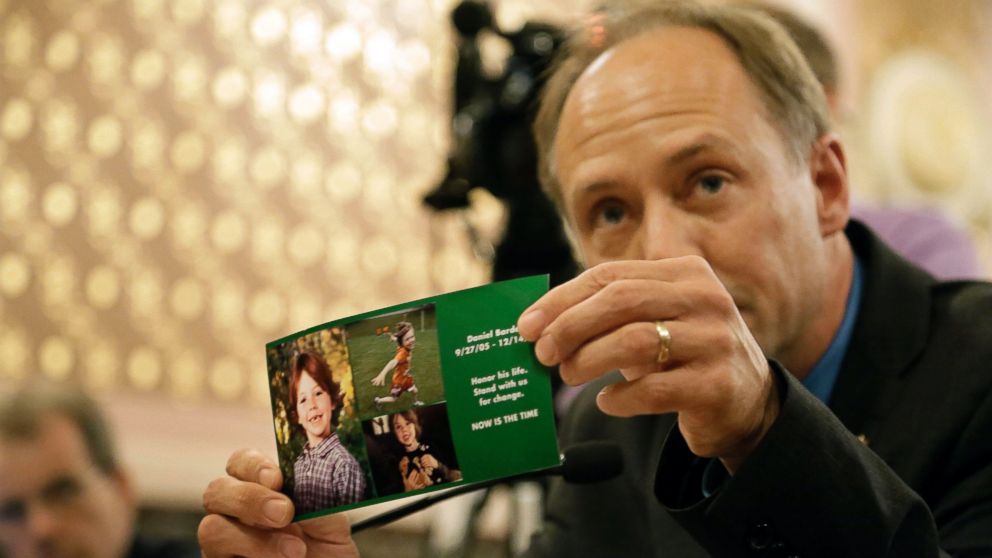 In January 2013, Obama signed 23 executive actions relating to gun control that are still intact.
But the two major pieces of legislation that came in the wake of the shooting both failed to pass the Senate. One, the Assault Weapons Ban of 2013, was led by Sen. Dianne Feinstein, D-Calif., and the other was the Manchin-Toomey amendment, which would have required universal background checks for firearm sales.
"It was a lesson for us," said Nicole Hockley, whose son Dylan also died at Sandy Hook. "It was a very hard lesson to know that that was in theory the easiest legislation to pass, that was the one that poll after poll showed that people were supporting. So for it to not to pass -- that was a hard lesson for us," she said of Manchin-Toomey's failure.
Neither Hockley nor Barden blame the president or his administration for the amendment's failure.
"You have to give them an 'A' for effort. They tried hard but the president's powers are limited and it didn't get enough [votes] in the Senate or the House to make meaningful change," Hockley told ABC News.
But ultimately, many advocates for more stringent gun controls have been left disappointed by the Obama administration and what it has been able to achieve.
The rash of executive actions after the Sandy Hook massacre and a package of 10 provisions unveiled this January aim at reducing gun violence by requiring background checks for people trying to buy guns through trusts, hiring more Bureau of Alcohol, Tobacco, Firearms and Explosives agents and FBI agents to process the background checks and directing government research into gun safety technologies, among other actions.
But elsewhere, legislative moves under Obama have expanded where guns may be legally carried.
In 2010 he signed a law that enabled people to take loaded guns into national parks, and later that year reversed a decade-long ban that had stopped people from taking unloaded guns in checked bags on trains.
"My administration has not curtailed the rights of gun owners - it has expanded them," Obama wrote in an op-ed for The Arizona Daily Star in the wake of the shooting of Giffords in January 2011.
That is not how many gun owners feel, however. The sharp rise in gun sales during the Obama administration appears to be a reaction to concerns from Second Amendment supporters that the president was set on taking their guns away.
"The threat was there," said Jennifer Baker, a spokeswoman for the National Rifle Association, about the prospect of anti-gun legislation passing under Obama. "They wanted to propose an extreme gun control agenda."
Experts say it was that fear that likely drove people to gun stores in record numbers.
"It's very important to understand -- It's not the actual event of the mass shooting that causes people to be concerned about their firearm rights as they understand them. It's what happens after the shooting," said Jurgen Brauer, an economics professor at Augusta University who specializes in the firearms industry.
"Whenever there is a threat of legislation, either at the state level or at the federal level, then people run into the firearm stores and purchase more guns."
That certainly appears to be true in the wake of the Sandy Hook massacre. NSSF figures show record monthly highs for the first five months of 2013.
"The sales that have come down from the peak of 2013 but the valley floor was much higher," said Lawrence Keane, a senior vice president for government at public affairs at the NSSF.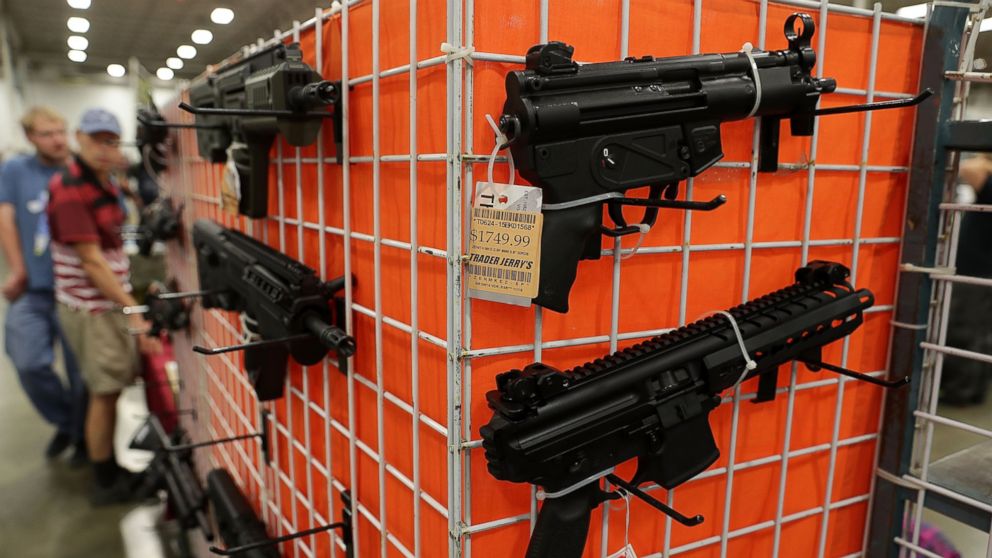 Even without any successful bill in Congress, gun enthusiasts still point at action, both by Obama and on the state level, to back up their belief that rights are being infringed.
Baker told ABC News that "there are more gun restrictions [now]" not only as a result of the various executive actions that Obama has issued but also because of various state and local laws that have been enacted during his term.
The belief that Obama was keen on restricting gun access was one that was perpetrated from the top: NRA CEO and executive vice president Wayne LaPierre wrote a letter to the group's members ahead of the 2008 election saying that prior to Obama, there had never been a presidential candidate "with such a deep-rooted hatred of firearm freedoms."
His push against Obama continued ahead of the 2012 election, telling the Conservative Political Action Conference that Obama "endorsed a total ban on the manufacture and sale and possession of all handguns."
Immediately after Sandy Hook, there was a push by some states for action. New York was the first to pass a wide-ranging series of increased gun control measures, in January 2013, which included broadening the scope of what is classified as an assault weapon and banning the sale of certain high-capacity magazines and banning the direct sale of ammunition on the internet. Four months after the Sandy Hook shooting, Connecticut state legislators passed a ban on new high-capacity magazines and ordered background checks on private gun sales.
The push for stronger measures on the local level continues, with further changes coming as a result of ballot initiatives in November. California, which is widely considered to have some of the strongest gun laws in the country already, passed a ballot initiative that closed some remaining loopholes by mandating background checks for ammunition sales and requiring the reporting of lost or stolen guns. As the result of another ballot initiative, Nevada became the 19th state to require background checks on private gun sales, according to a release from the Law Center to Prevent Gun Violence and Americans for Responsible Solutions.
Not all measures have restricted access to guns, however. Texas passed a law earlier this year allowing concealed weapons on college campuses in Texas.
"In the absence of action by Congress, the states are moving forward and they're leading the way," said Kristin Brown, the acting policy director for the Brady Campaign to Prevent Gun Violence. "Our thought is that eventually Congress will get the message."
With Donald Trump's election win, Second Amendment supporters see a chance to push their agenda, while reform activists are focusing on the ground game.
Baker of the NRA said she views the change of presidency as a chance to not only undo the restrictions Obama put in place but also take an active approach to pushing policy.
"For the last decade, gun rights advocates.... have really been playing defense," Baker said.
"Now the difference is that Second Amendment supporters, gun rights groups, the NRA -- we have an opportunity to be on offense and we can pursue important legislation like concealed carry reciprocity.
"Come January, there will be a president who respects the Second Amendment in the White House," she said.
But the change in tenant at 1600 Pennsylvania Ave. doesn't necessarily mean that the upward trend of gun sales will slow down or reverse, according to Keane of the NSSF.
"We expect that sales will continue to be very good," he said. "There may be fewer spikes in demand driven by concerns among consumers that politicians will be seeking to enact legislation that restricts their ability to purchase the firearms that they want to buy, but we think we're confident that the industry will continue to grow in a more stable political environment."
Which will come as a blow to many of the relatives of Sandy Hook's victims. As well as pushing for legislative change, they have been seeking to hold the gun industry accountable for crimes carried out using high velocity, "military-style" weapons sold on the open market to civilians. Such a gun, a Bushmaster AR-15-style semiautomatic rifle, was used by Adam Lanza as he killed the children of Newtown.
A lawsuit filed by some of the families of the slain children and one teacher who survived the attack against Remington Outdoor Co., the company that makes that weapon, was dismissed by a Connecticut Supreme Court judge in October. The families have appealed that ruling.
In the meantime, the parents of Sandy Hook have braced for today's anniversary, the first since the school reopened. Hockley and Barden are now managing directors at Sandy Hook Promise, a gun violence prevention organization that they founded in 2013. The group is celebrating the passage of the Mental Health Reform Bill in the Senate earlier this month, which they see as a way to help people get help before turning violent.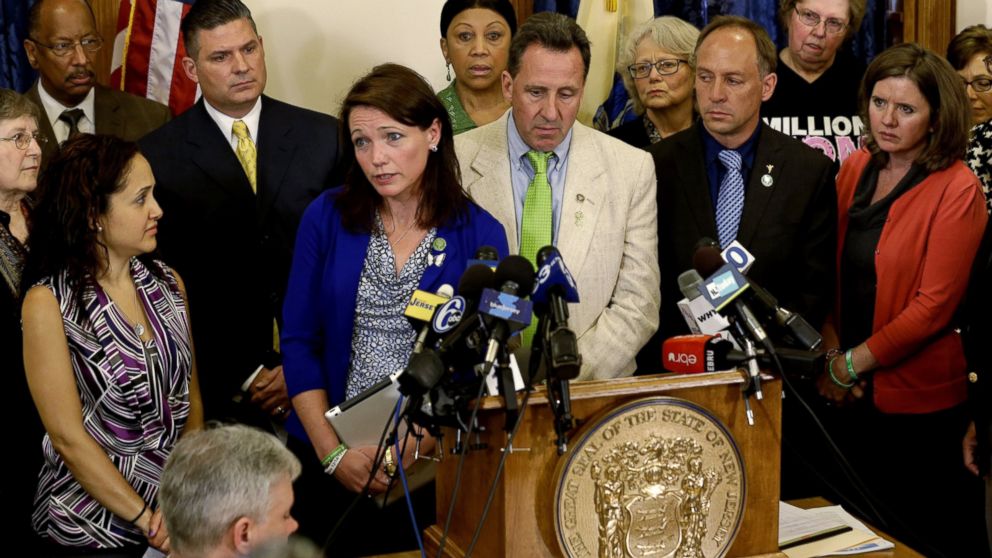 Separately, Sandy Hook Promise spearheads programs that teach school children how to recognize signs of trouble before violence occurs.
"After every mass shooting, there's this call to action for background checks because that's the most common sense legislation, the lowest hanging fruit," Hockley said.
"Yet would it have saved Daniel? Would it have saved Dylan? Is that a reason to stop us from helping fight to save someone else's life?"Barden said the group has trained more than 1,000 students to recognize signs of trouble and he hopes that will help prevent shootings.
"I can't tell you how much time I spend thinking about different ways and different opportunities that were missed when the killer who killed our children was planning the horrible event that killed our children," he said.
Update: Dec. 14, 2016, 2:03 p.m.
President Obama posted a message on Facebook remembering the victims of the attack and calling for further steps to be taken.
"We're still inspired by the survivors and the families who have worked to make a difference. And we've tried to change. My administration has taken action to tighten the background check system and make it more efficient, strengthen enforcement of existing laws, boost gun safety technology, and help more Americans suffering with mental illness get the help they need. Still, Congress failed to pass gun safety reforms, including universal background checks that had the bipartisan support of the vast majority of Americans, even as more mass shootings have riddled America in the years since. But I still believe that there are enough good people on both sides of this issue who care more about protecting our kids than defending effortless access to guns for those who would do our kids harm. I still believe we have the courage to change."
Click here to read his full Facebook post.