They're young, they're energized, and they make up one of the most sought-after voting blocs in this year's midterm election cycle.
Young people could be a gold mine for candidates seeking to court voters in the final stretch of the 2018 election cycle, since they now make up the largest share of the electorate, according to Pew Research Center. But while they surpass the baby boomer generation in numbers, young people don't show up at the polls.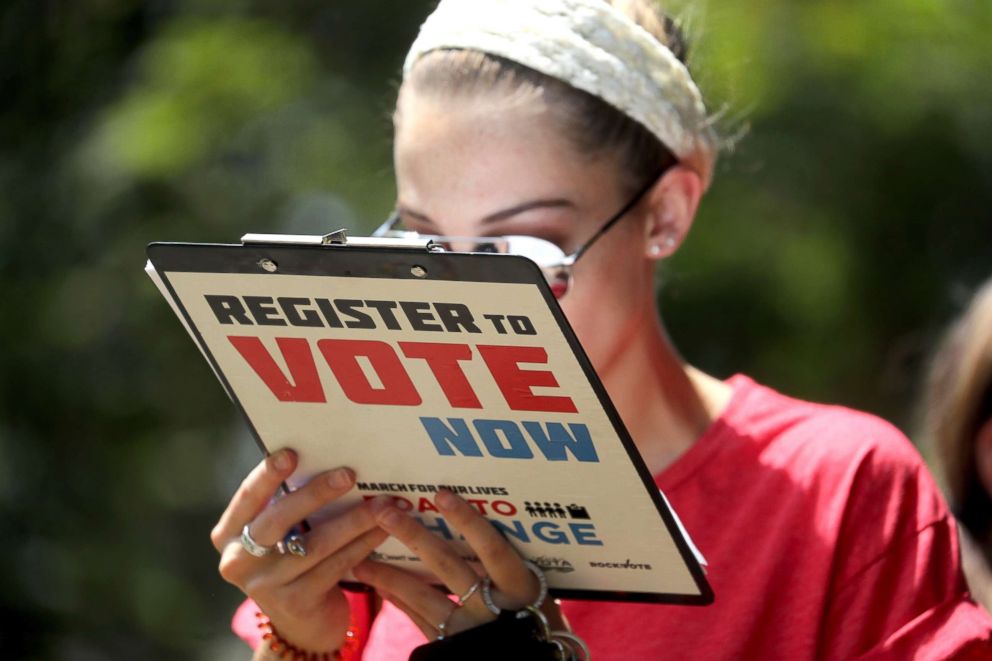 The 2014 midterms saw historically low turnout across the board, but among the youngest generations, turnout was particularly disappointing. Young people accounted for 53 percent of eligible voters but cast only 36 million votes — 21 million fewer than the boomer, silent and greatest generations, according to Pew.
But this year is different.
This year has given rise to an insurgency of youth activism, triggered by a group of savvy high schoolers from Parkland, Florida, who captivated the nation in the wake of a tragic shooting at Marjory Stoneman Douglas High School in February. The current crop of vocal teens showed the potential of young people to reanimate politics and reinvigorate a culture war over gun violence to drive voters to the polls.
Overcoming dismal turnout
"The pressure is on for every person in power," Delaney Tarr, a graduate of Stoneman Douglas, told the spirited crowd at the March For Our Lives last spring. "If they continue to ignore us, to only pretend to listen, then we will take action where it counts."
"We will vote them out," she said.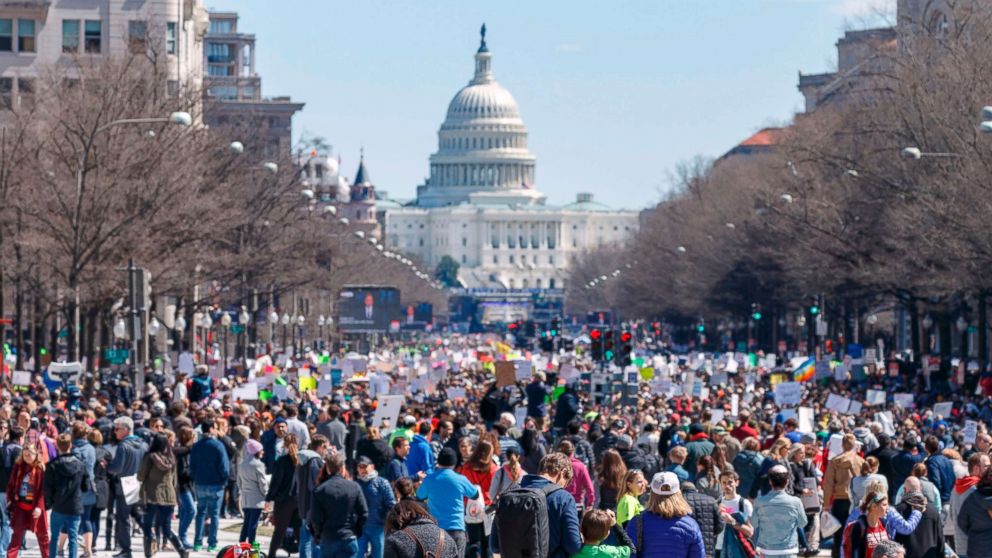 In the month after the Parkland shooting, the ad-hoc coalition of survivors morphed into a national movement, drawing hundreds of thousands of people to Washington, D.C., for the March For Our Lives — overcoming the political apathy often ascribed to younger generations.
In the months after the rally, the Parkland students embarked on a national bus tour during the summer, visiting more than 80 communities in 24 states in 60 days to register new voters, urging them to vote in November to save lives.
This fall, young people have remained engaged. On September's National Voter Registration day, 800,000 young people registered, breaking the previous record of single-day voter registrations.
Turnout among all voters is expected to be significantly higher this cycle for a midterm year, particularly among young voters.
A recent ABC News/Washington Post poll found that voters are more interested in heading to the polls than four years ago, especially among 18- to 39-year-olds. Within the 18- to 29-year-old bloc, 55 percent are certain to vote, and another 25 percent said they will probably vote. The former number rises to 82 percent for 30- to 39-year-olds.
"All indications that we are going to have an usually high turnout at least in recent years," Michael McDonald, a political scientist from the University of Florida, told ABC News in August of this cycle. "If we are going to see higher turnout, it will come disproportionately from younger voters."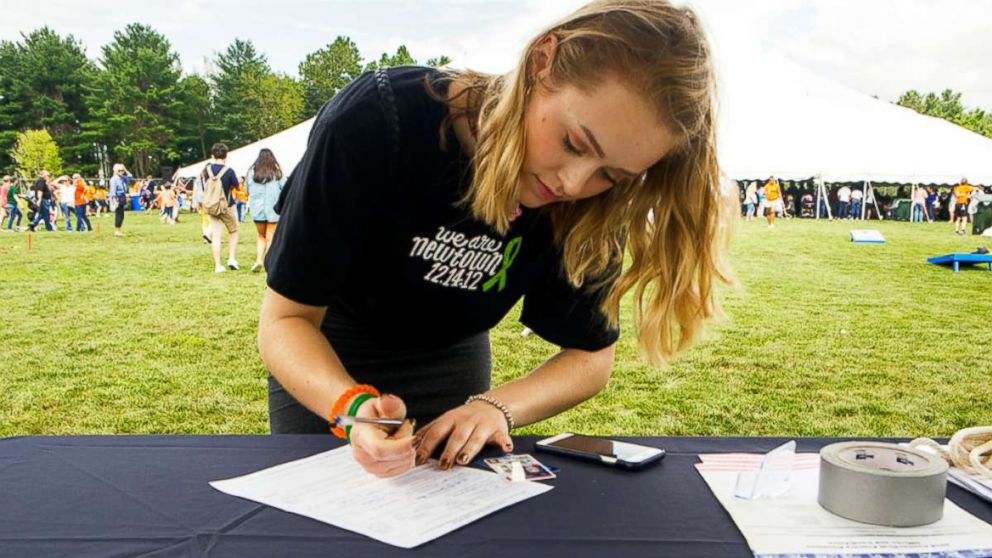 The spikes in registration have been particularly important in key states.
In a year in which both the U.S. House and Senate are in play, young people have the potential to influence the political landscape in races up and down the ballot. According to the Youth Electoral Significance Index, created by the Center for Information and Research on Civic Learning and Engagement at Tufts University, young voters could have a pivotal impact on a slew of competitive U.S. Senate, House and gubernatorial races in battleground states.
Youth voters and the electoral map
More than any other region in the country, young people could shape the ideological makeup of the Senate and House through a swath of contests in the country's heartland.
Young voters are at the center of North Dakota's fiercely competitive Senate race between Democratic incumbent Sen. Heidi Heitkamp and Trump-endorsed Republican Rep. Kevin Cramer, as well as a host of races in Minnesota, along with a key congressional contest in Iowa.
In a state like North Dakota that's undergoing a dramatic demographic shift — the median age is 35.2 years old, and one-fifth of the population is 18 to 29 — young people could be the deciding factor in saving Heitkamp's political life — or in handing President Donald Trump and the GOP a victory in a much-needed state to expand their control of the Senate.
Young North Dakotans, according to CIRCLE, have already proven their turnout strength in 2014, when 30 percent voted in the midterm elections — more than 10 percentage points higher than the national youth turnout rate.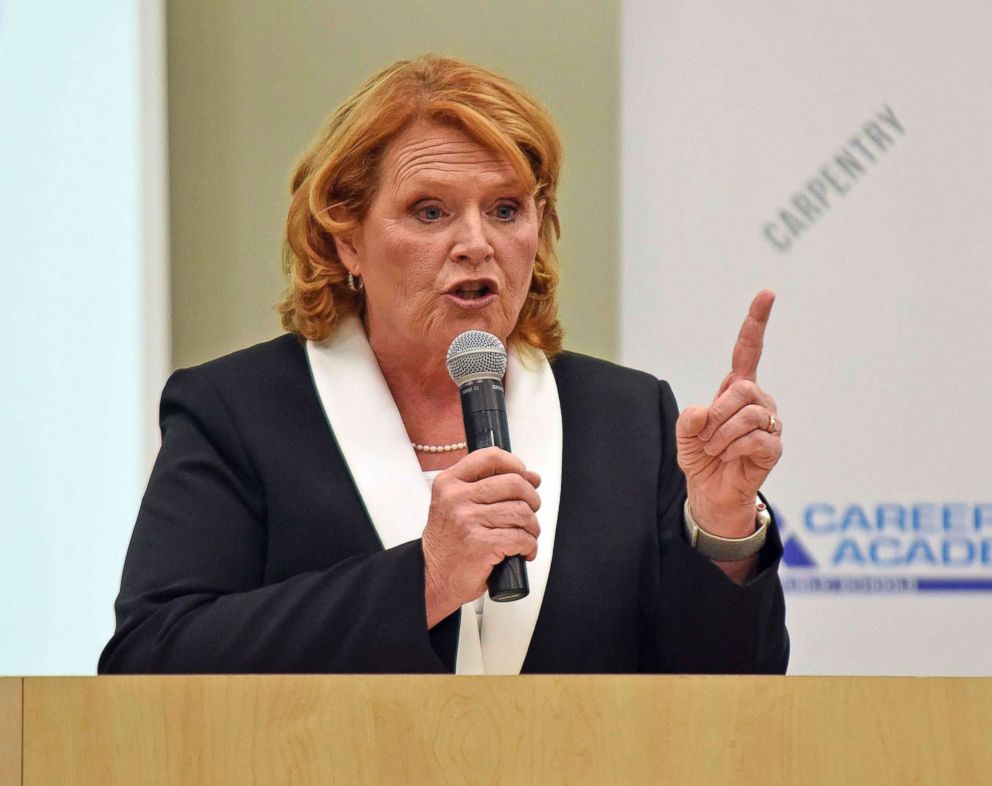 In Minnesota, a state with 19 swing counties that President Barack Obama carried in 2008 and 2012 but voted for Trump in 2016 — Hillary Clinton won the state's electoral votes — young people are poised to influence elections at all levels, including two key toss-up races: the Senate special election to replace former Sen. Al Franken, between incumbent Democratic Sen. Tina Smith and Republican state Sen. Karin Housley, and the open governor's seat, a tight battle between Republican Hennepin County Commissioner Jeff Johnson and Democratic Rep. Tim Walz.
Four of the top 10 House races on the index are in Minnesota: the 1st, 2nd, 3rd, and 8th Congressional Districts. Turnout is expected to be high.
Among young voters, 28 percent voted in the 2014 midterm election — higher than the national average, according to CIRCLE.
The top House race where young people could make the greatest impact is Iowa's 1st Congressional District, home to 20 colleges and universities, along with nearly half of the state's pivot counties — 15 of 31 swing counties total.
In these crucial races, high turnout among these traditionally non-midterm-voting voters could be the difference maker, and likely favor Democrats.
Getting out the vote
Younger generations of voters, particularly millennials, tend to lean more Democratic and express more liberal views on a range of issues than their older counterparts, according to a Pew Research study. The study also found that 62 percent of millennial registered voters preferred a Democratic candidate for Congress in their district.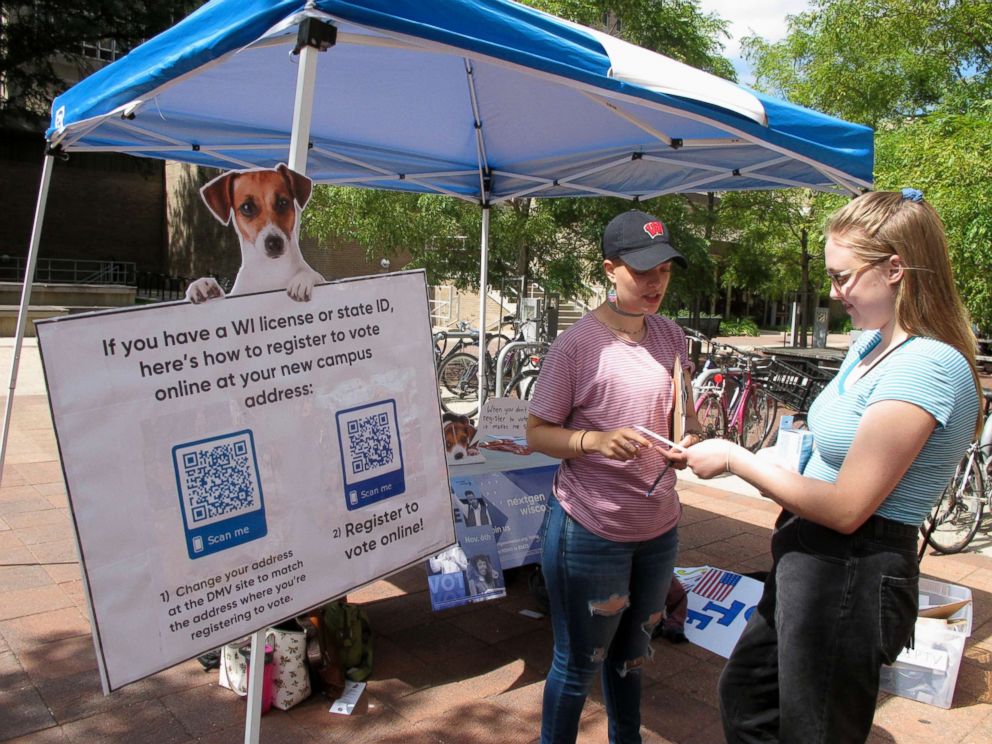 And Democrats are targeting the young voting bloc — striking early to power their aggressive campaign to flip control of Congress. One key Democratic organizing group, NextGen America, employed a far more rigorous strategy than previous cycles, starting eight months earlier than they did for the 2016 election, and incorporating community colleges into their 2018 program.
NextGen America's youth vote program registered 252,374 this cycle and collected another 250,000 pledges to vote. Of the total registered, 50,771 are young voters in Florida, a state with one of the most high-profile races. Younger voters, who typically feel left out by party politics, helped propel Tallahassee Mayor Andrew Gillum to a stunning upset victory in the Democratic primary for governor.
Turnout more than doubled in the precincts surrounding the University of Florida, and in Tallahassee, which is close to Florida State University and Florida A&M, there were five times more votes in this year's primary than in 2014, according to NextGen America. Gillum captured 75 percent of the youth vote in that race and is relying on a coalition of voters who often don't participate in midterm elections to secure a November win.
November's election is poised to be a referendum on the Trump presidency, and Democrats, including former President Barack Obama, are on the campaign trail to underscore the high stakes of this year's midterms and the need to get out the vote.
"This November's elections are more important than any I can remember in my lifetime, and that includes when I was on the ballot," Obama said at a rally in Las Vegas Monday. "The consequences of you staying home would be profoundly dangerous."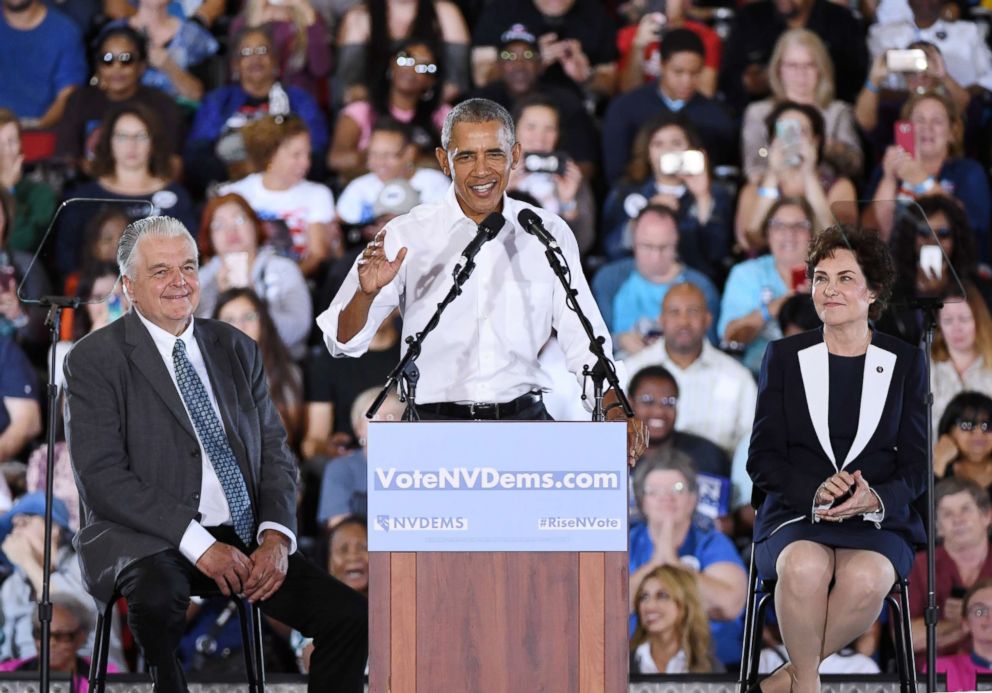 Speaking directly to young voters, the former president asserted, "The antidote to everything you don't like, is you voting. One election won't fix everything. But it'll be a start."
Getting young people to actually turn out is the ultimate test in the final days leading into Nov. 6, but the left is confident young voters will show up.
"We've already seen really high youth turnout in a number of primaries and the Virginia 2017 election," Will Simons, a spokesperson for NextGen America, told ABC News last week.
"That's reflective of the energy that young people are showing this year," he said. "That energy will continue, and has continued, through Election Day."