— -- The heat is on in Los Angeles, and it has little to do with Game 1 of the World Series.
After the first inning of the 2017 World Series between the Houston Astros and the Los Angeles began, announcers at Dodger Stadium took a moment to inform fans -- all 54,253 of them -- of the current temperature of a blazing 103 degrees after 5 p.m.
The heat wave in southern California proved unrelenting on Tuesday. Hours before the game started, as the Dodgers took to batting practice around 2:45 p.m., the temperature was at 104 degrees, The Associated Press reported.
"It's extremely hot and extremely humid, but that's OK -- we're in L.A. and we're used to it," Dodgers fan Danni Baltazar told ABC News. "This is huge for L.A. This is huge for us fans. We've been waiting for this for a long time."
Mark Emanuel, who attended Game 1 with a friend and his wife Laura, told ABC News, "It was hot. It was over 100 degrees when they threw out the first pitch, and it was 90-something by the end of the game ... I just sat there and had a beer or two." His wife said she kept cool by drinking "lots of ice water."
The scorching temperature broke the all-time record for the hottest World Series game ever played. The previous record was a comparatively balmy 94 degrees in Phoenix during Game 6 of the 2001 World Series between the Arizona Diamondbacks and the New York Yankees.
The children of former Dodger Jackie Robinson, Sharon Robinson and David Robinson, as well as his widow, Rachel Robinson, all participated in the first pitch prior to the start of this evening's game, according to the AP. Robinson's No. 42 is retired in Major League Baseball.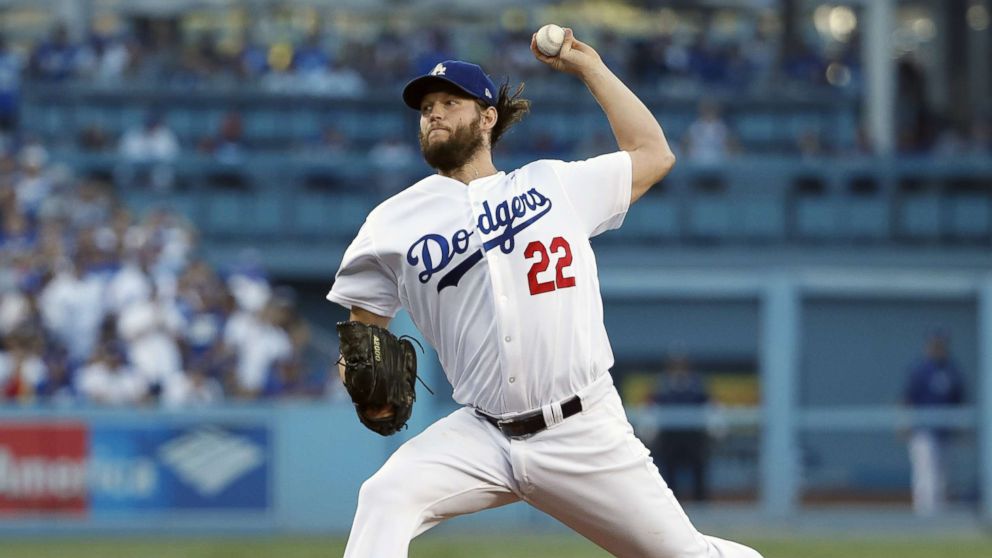 Dodgers' pitcher Clayton Kershaw opened the first inning of Game 1 of the World Series, throwing one pitch before the record 103-degree temperature was announced. The Dodgers beat the Astros 3-1.
Game 2 will be played Wednesday at Dodger Stadium, and temperatures in southern California are expected to remain high. A notable drop in temperatures is expected to occur by Thursday and Friday.
ABC News' Alex Stone and Max Golembo contributed to this report.