— -- What's most remarkable about the Arena Amazonia -- the place where some of the most hotly anticipated matches of the World Cup will be played -- is the fact that the stadium was even built to begin with.
While the task of readying the one dozen host cities has been a massive undertaking for Brazil, perhaps the greatest logistical feat was construction the stadium within the heart of the Amazon.
The 42,618-seat arena, which looks like a woven basket, is surrounded by waterways and lush landscapes. Manaus, a sprawling, flat city of nearly 2 million people, is better served by air or by water than roads -- making the transport of heavy equipment and construction materials a challenge.
2014 FIFA World Cup TV Schedule
VOTE: Who is the Hottest Player in the World Cup?
"While not one of the traditional hotbeds of Brazilian football, Manaus is sure to prove a major attraction at Brazil 2014 thanks to the Arena Amazonia's unique position at the heart of the Amazon rainforest," the official World Cup website says.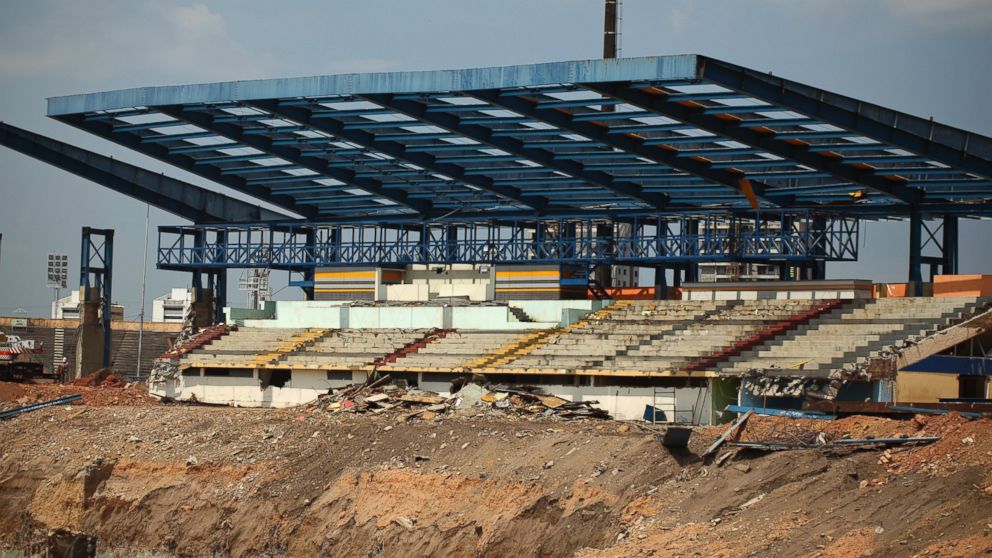 The construction of the Arena Amazonia began in 2011 when the Vivaldao stadium, the most important soccer arena in the Amazon, was torn down as the city began its massive preparations for the 2014 World Cup. The project was also criticized by environmentalists who claimed the project involved deforestation.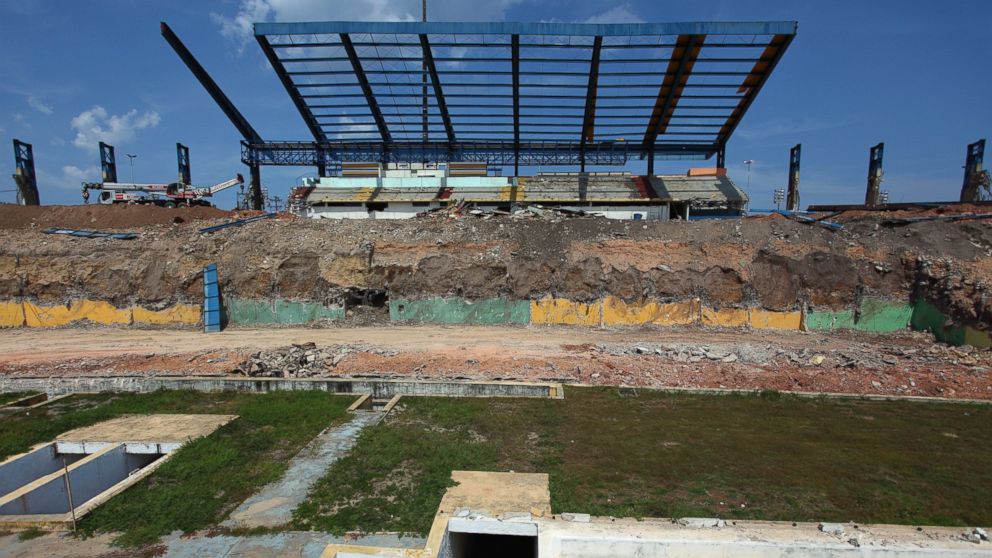 Three workers died during construction, which was also fraught with delays that included design changes and cost increases, according to a New York Times profile of the project last year.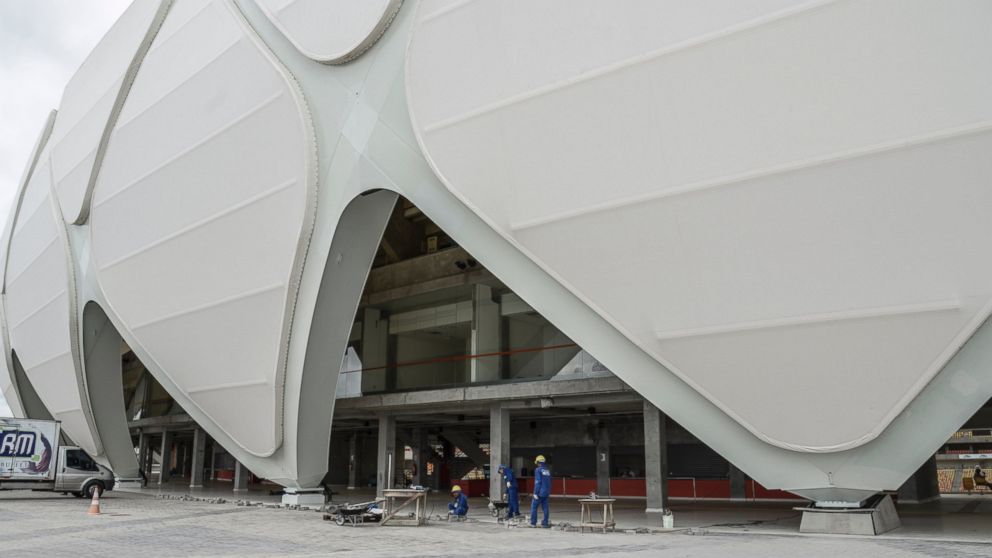 Many of the materials to build the stadium were brought by ship from Portugal. According to the New York Times, the journey took 17 to 20 days, as the ships crossed the Atlantic Ocean and then navigated the tributaries of the Amazon River to arrive in Manaus.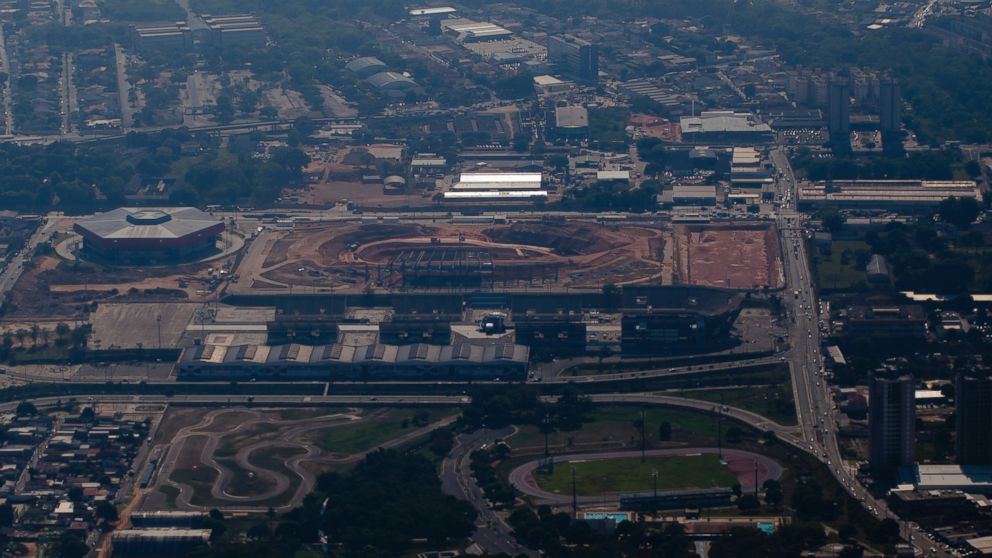 Building the Arena de Amazonia was a feat -- and now some of the world's elite players have to contend with not just getting there, but also playing there. The USA will play Portugal at the arena on June 22.
England coach Roy Hodgson remarked last year that he had hoped to avoid Manaus because of the hot, sticky weather. He later apologized after he was criticized for his comments by local officials.
Get real-time World Cup results and news about all the matches you care about delivered right to your phone every day. To start, just "star" this story in ABC News' phone app. More of a casual fan? Sign up for occasional dispatches from Brazil -- including the best photos and limited highlights -- by "starring" this story. Download ABC News for iPhone here or ABC News for Android here.