— -- The feel-good portion of the 2014 World Cup is officially over. Gone now are the hard-fought draws, colorful but ultimately toothless minnows and winning-by-losing.
With host Brazil's narrow defeat of Chile Saturday afternoon, the World Cup entered its knockout round. Survive and advance ... or lose and go home, likely to something less than a hero's welcome. There is no more room for error, no time to work out any remaining kinks. There is a bit of history, now, in every kick.
So what's to come? Here are five fearless predictions:
2014 FIFA World Cup TV Schedule and Results
Jozy Altidore's return could mean Michael Bradley's departure
Manager Jurgen Klinsmann can say what he wants about Altidore's recovery from a hamstring injury -- and he should, an opponent's game-planning for a U.S. team with Altidore is very different from any alternative -- but the fact remains: the big striker will not be starting against Belgium Tuesday.
Though it seems like decades now, only two weeks have passed since Altidore pulled up, howling in pain, 21 minutes into the Americans' opener. Klinsmann cannot (and will not) risk being forced to use an early sub on a still-lame Altidore in a knockout round game that, if tied after 90 minutes, would go another half-hour. Especially so in a venue, Salvador, that, shocker for the United States, can get really hot and really humid.
But what happens after the United States defeats Belgium? (Bonus sixth fearless prediction there!) By the time the quarterfinal comes around Saturday, Altidore will likely be fit again. Without getting too deep into the tactical weeds, the Americans cannot start Altidore, Clint Dempsey, Michael Bradley, Jermaine Jones and Kyle Beckerman. If you've watched the games, you know who the odd man out should be. The question: Is Klinsmann brave enough to drop Bradley, the guy who was supposed to be the team's most reliable star? The answer: "Landon Donovan."
Everyone will know how to pronounces Colombia star James Rodriguez's name by next week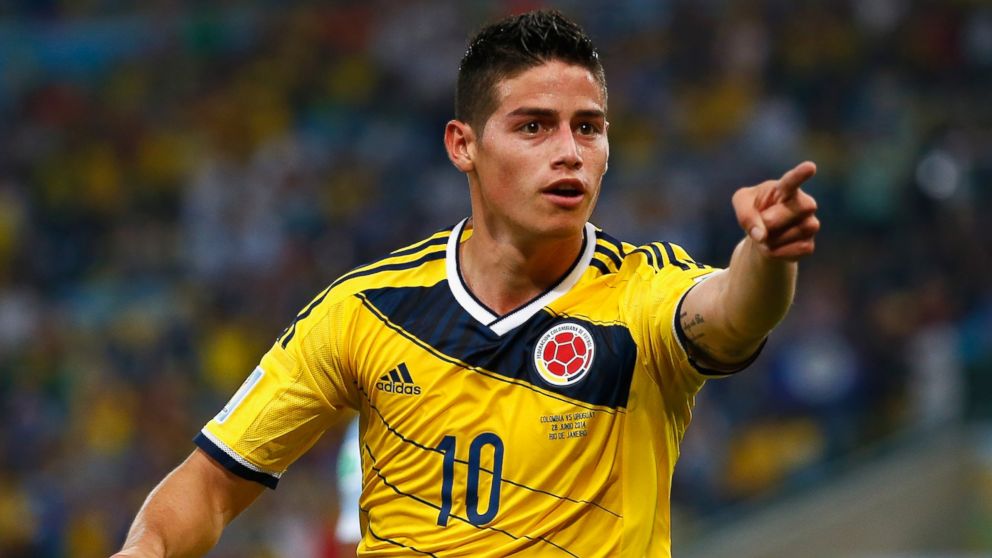 He has scored five goals in four games, at least one in each, quickly ascending to a place among the world's elite, both in soccer and dancing. And he has done it in sterling style. He is James Rodriguez, Colombia and AS Monaco's 22-year-old super-hero. He is not, however, called "James" like LeBron or Franco. The guy who shot off this firecracker Saturday against Uruguay, is "Ha-Mez" and by the time he and his fellow Cafeteros have knocked Brazil out of the World Cup -- which, fearless prediction No. 7, will happen at Friday at 4 p.m. ET on ESPN -- you will know how to spell and pronounce his name.
Upset Alert: Nigeria Will Beat France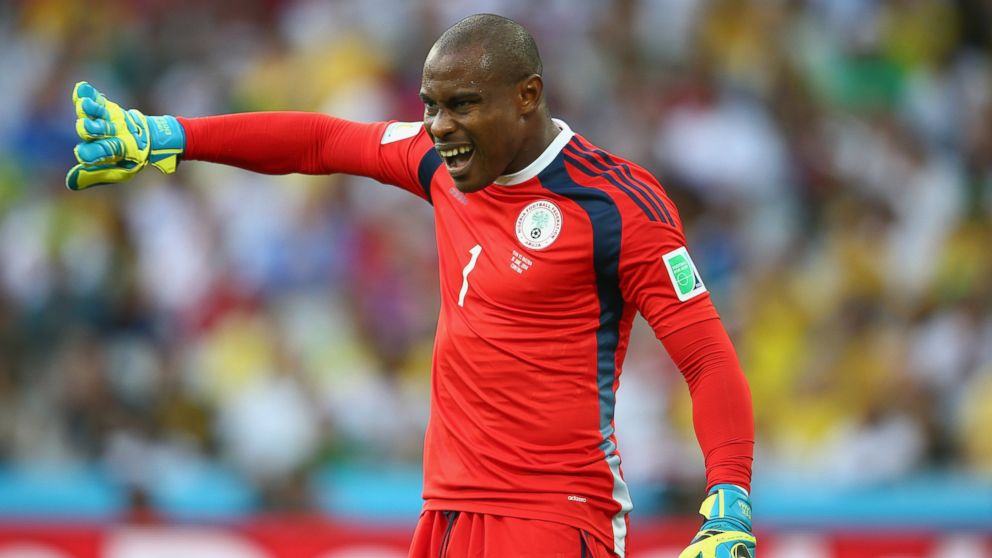 Two games, two international soccer giants on Monday's Round of 16 menu. France, which plays Nigeria, and Germany, which takes on Algeria, are oddsmakers' overwhelming favorites. But this is the 2014 World Cup and there are rules here.
Among them: There will be goals; There will be late goals; The European teams are vulnerable; and no one -- not Spain or Italy or England -- gets a free pass. France, which has looked like world-beaters in its first few matches, might have peaked a bit too soon. They will take on a Nigerian squad with talent, experience and fine goalkeeper by the name of Vincent Enyeama (who plays for Lille in the French top flight). Though Germany certainly faces a challenge in a fierce Algeria side, it is the French who will be booking a flight home by Monday night.
The Dutch are on a collision course with history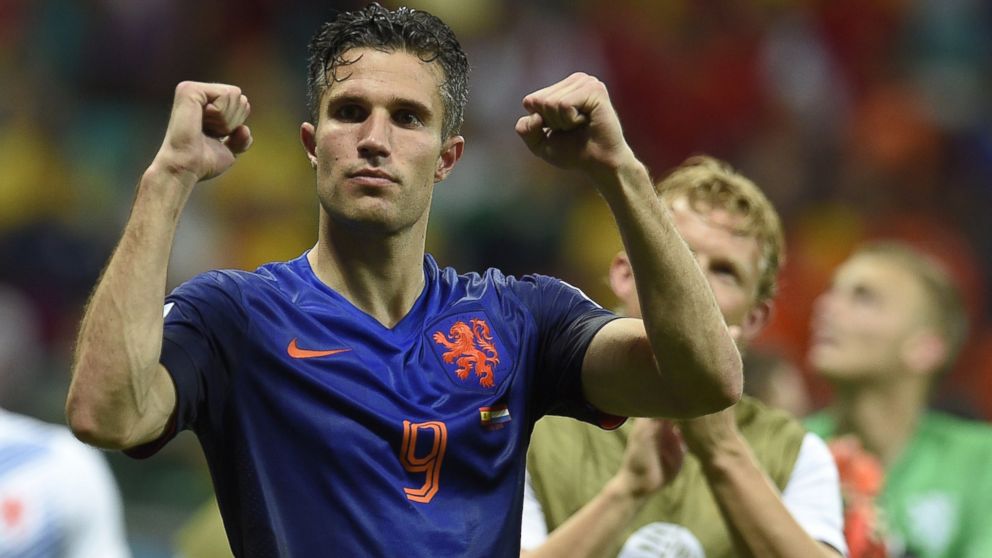 The Oranje were done and dusted. Trailing Mexico by a goal late in their Sunday knockout round opener, Dutch manager Louis van Gaal pulled off star striker Robin van Persie because, well, he had to do something, anything to change the direction of a game headed toward a strong, silent finish. The Mexican fans (and reporters covering the match) had the storyline set: "El Tri" advances to its first ever World Cup quarterfinal. Alas, by some combination of bright talent and dark guile, Holland scored twice in the dying minutes and took Mexico's place.
Up next, a very winnable match with a depleted Costa Rica squad and then, likely a rematch of the 1978 final, this time a semifinal in Sao Paulo against Argentina. If the Dutch can win that, next up would be a potential final at Rio's storied Maracana, with Germany (who, if not Colombia or Brazil, look mostly likely to emerge from the other side of the bracket).
The Germans beat Holland in the 1974 World Cup final, a defeat that left such psychic scars that, as Dutch writer and editor Bastiaan Bommeljé tells David Winner in his great book, "Brilliant Orange," "no one spoke about this game for a decade."
Get used to seeing those empty seats
Maybe it was the heat, maybe it's the just nature of sports in the 21st (and latter part of the 20th) century. But there were a lot of vacancies in the lower bowl of Sunday's Mexico-Holland game in Fortaleza. A great many Brazilians want or wanted no part of the World Cup, but they have not sat it out.
At least as long as the home team remains part of the equation, and probably long after, there are more than enough people who, given the chance, would flock to and fill the stadiums. And yet, as the stakes on the field rise, and ticket prices with them, be ready to see more and more unoccupied clusters of primetime seats.
Get real-time World Cup results and news about all the matches you care about delivered right to your phone every day. To start, just "star" this story in ABC News' phone app. More of a casual fan? Sign up for occasional dispatches from Brazil -- including the best photos and limited highlights -- by "starring" this story. Download ABC News for iPhone here or ABC News for Android here.