— -- The World Cup match featuring the USA and Portugal tonight in muggy Manaus, Brazil, got so heated that officials called for a water break -- the first in the tournament's history.
It's 84 degrees with 70 percent humidity in Manaus, a city smack in the middle of the Amazon rainforest. There was also an 80 percent chance of rain, according to ESPN, although it never did during the game.
2014 FIFA World Cup TV Schedule and Results
5 Questions Americans Have About the World Cup but Are Too Embarrassed to Ask
The water break took place in the 40th minute and lasted about a minute when the U.S. was losing 1-0. The game ended 2-2.
FIFA had said prior to the start of the tournament that it would allow water breaks if it got too hot.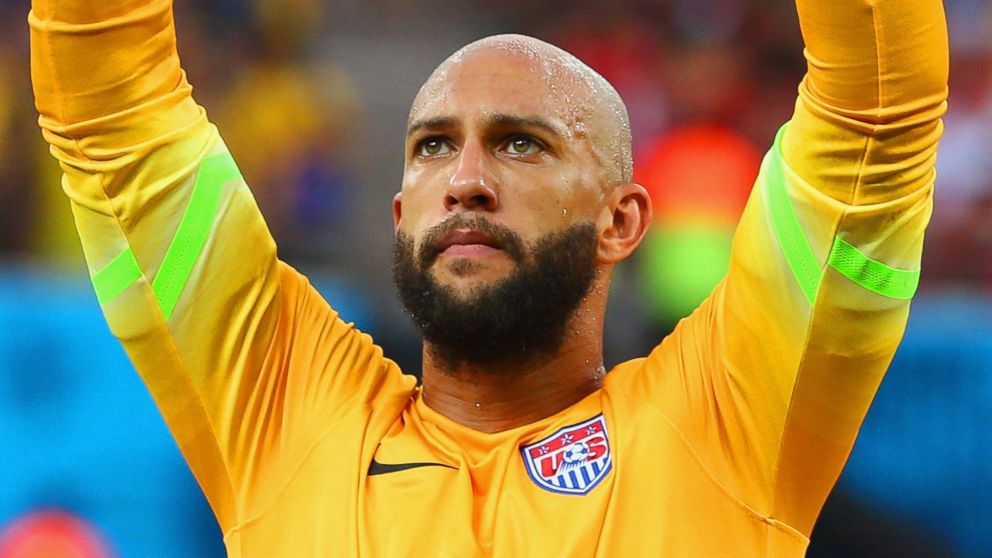 Players from both teams had soaked through their shirts just minutes into the match, but U.S. coach Jurgen Klinsmann was curiously wearing long sleeves. He changed into a blue polo-style shirt for the start of the second half.
The Associated Press reported that the breaks go into effect when temperatures reach 32 degrees Celsius (or 89.6 Fahrenheit) in the Wet Bulb Globe Temperature index, which takes into account the time of day, cloud cover, wind, humidity and location.
"Absolutely no breeze," ESPN play-by-play announcer Ian Darke said at the start of the second half.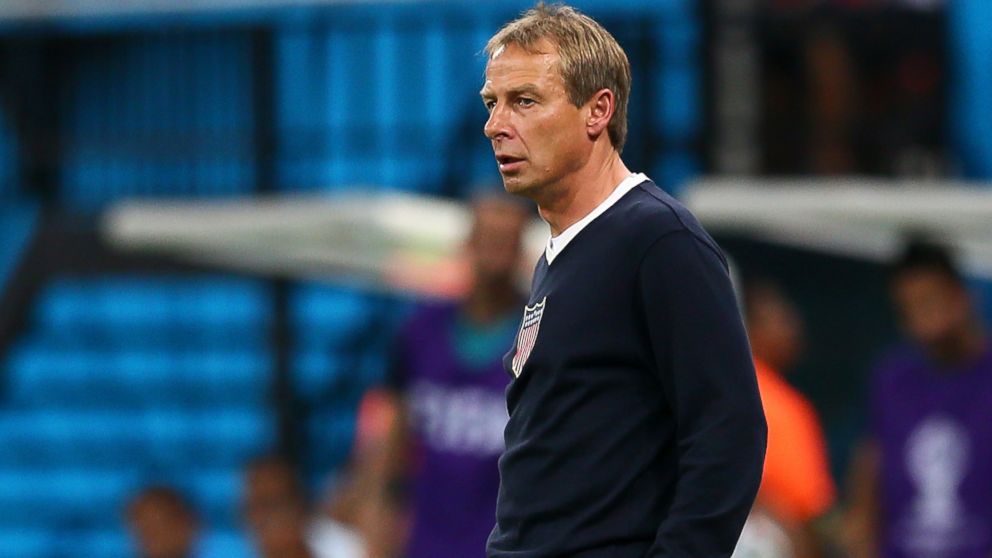 Before the game, Klinsmann told ESPN on Saturday: "I think we are very well prepared for this climate here in Manaus. It's similar to climates in CONCACAF or Central America, or even if you go to Florida and play in Miami. It's similar to what we experience here. I think we are very well prepared for [Sunday]."
Sign up for occasional World Cup dispatches from Brazil delivered right to your phone -- including the best photos and limited highlights -- by "starring" this story in ABC News' phone app. Download ABC News for iPhone here or ABC News for Android here.