— -- Just before Uruguay defeated Italy 1-0 Tuesday at the World Cup in the Brazilian city of Natal, Uruguayan star player Luis Suarez appeared to bite an opponent on the shoulder.
After Suarez jockeyed with Italy defender Giorgio Chiellini in the 80th minute in the penalty area and fell to the ground, Chiellini rose while pulling down his jersey, trying to show the referees what he believed to be a bite mark.
FIFA's disciplinary committee later opened proceedings against the Uruguay forward, who's nicknamed the "Cannibal." If the panel finds Suarez guilty of assaulting an opponent, FIFA rules call for a ban of at least two matches up to a maximum of 24 months.
Evander Holyfield's Hilarious Tweet After Apparent Luis Suarez Bite
How Teams Can Advance to the Next Round of the World Cup
2014 World Cup: Can Uruguay's Luis Suarez Lead His Country to Glory?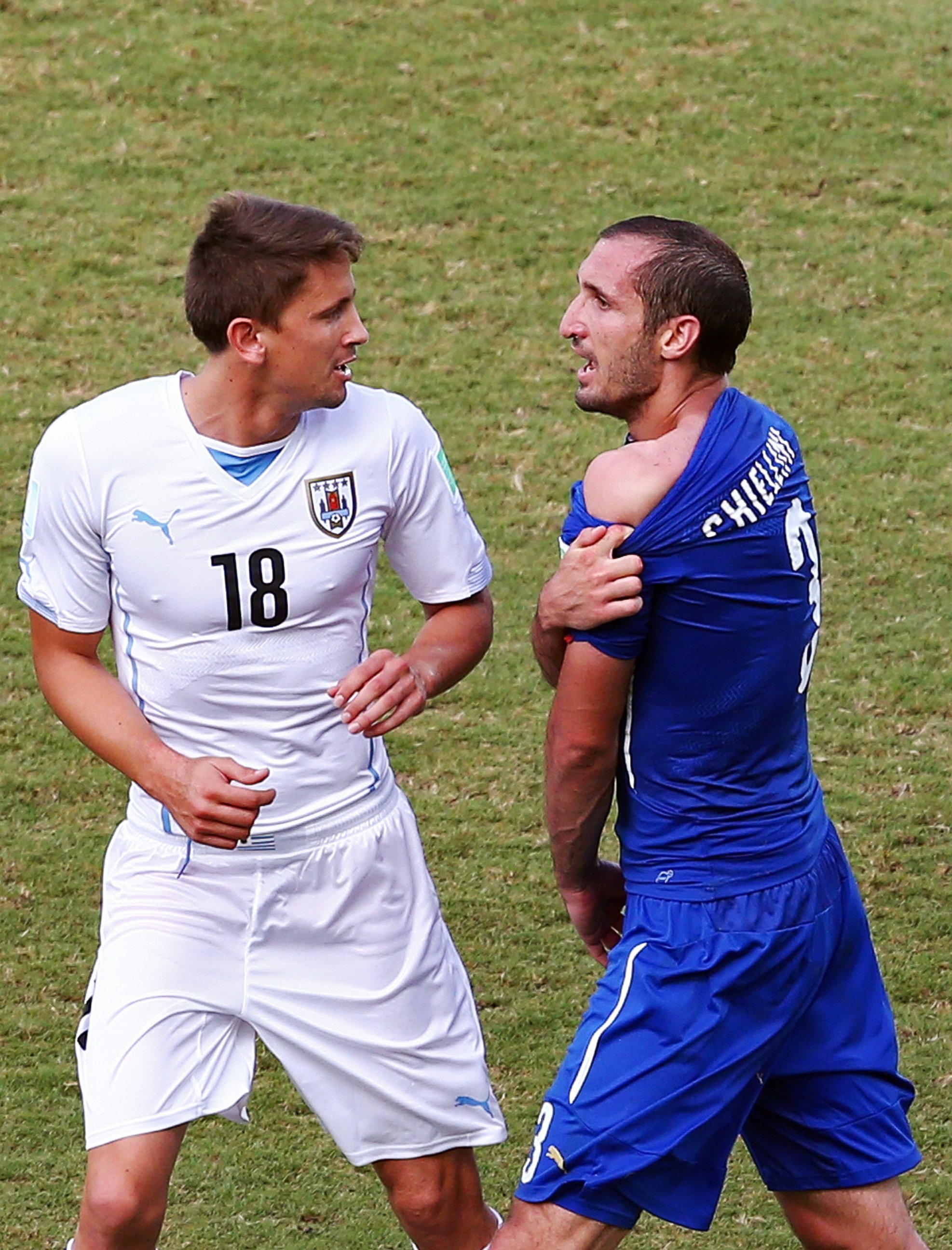 The match officials did not sanction Suarez for the incident despite Chiellini pulling down his jersey to try and show the referees the bite mark. Suarez said nothing but could be seen touching his front teeth while he was on the ground.
The incident was visible on television replays.
"If it happened, the referee probably didn't see it," Uruguay coach Oscar Washington Tabarez told reporters at the post-game news conference.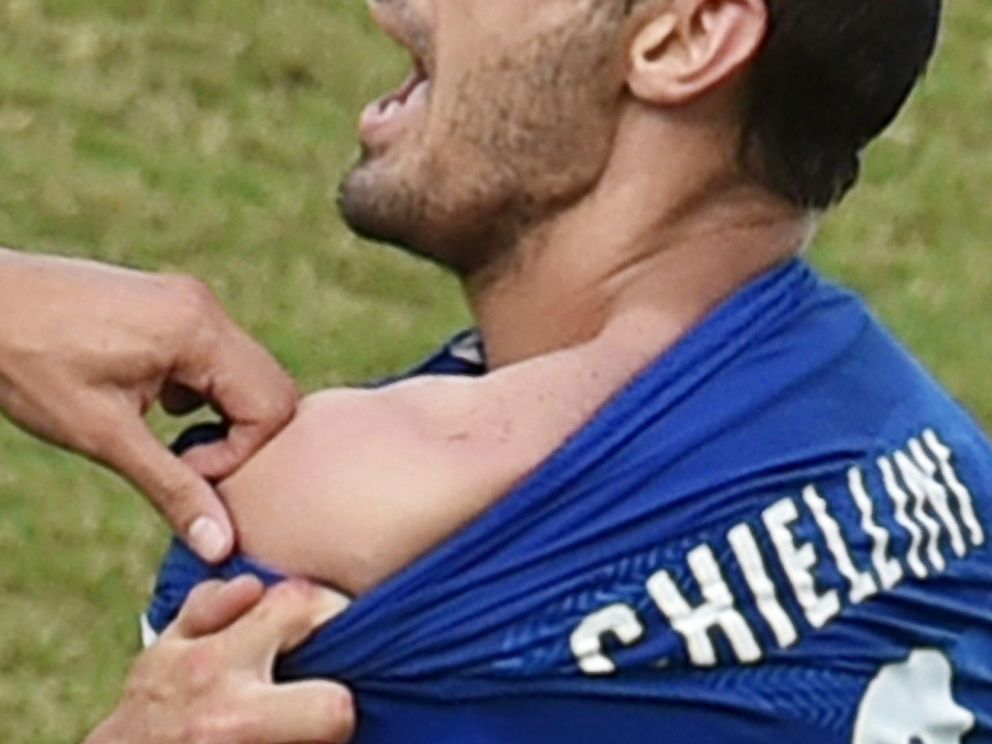 Chiellini told Sky Italia after the game: "Suarez is a sneak and he gets away with it because FIFA want their stars to play in the World Cup. I'd love to see if they have the courage to use video evidence against him," according to ESPN.
The Associated Press reported that Suarez did not respond to questions after the game, instead walking past them with a smile and a thumbs up.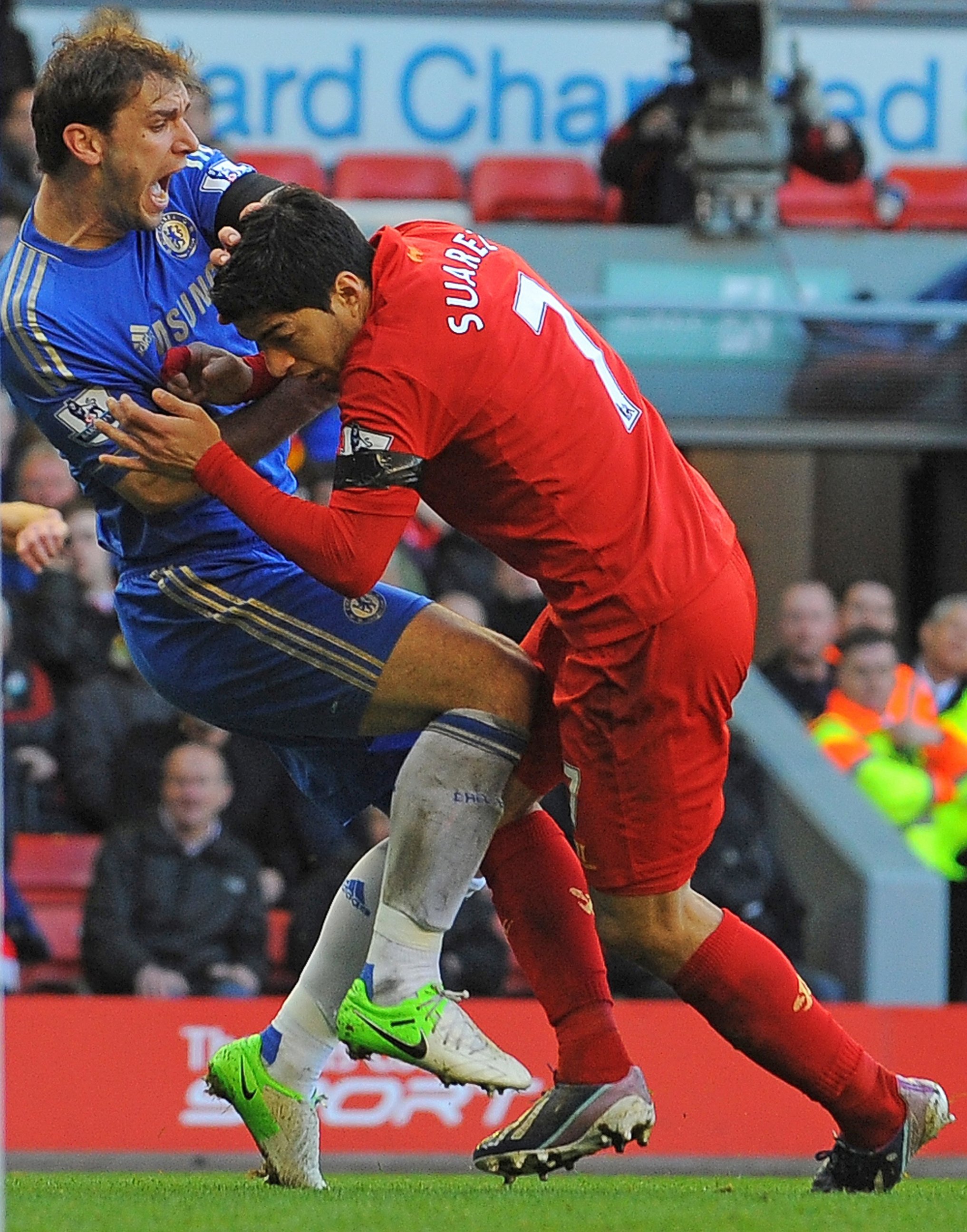 In 2010, he was suspended as an Ajax player for seven games for chomping on PSV Eindhoven player Otman Bakkal.
Last year, Suarez was suspended for 10 games as a Liverpool player for biting Chelsea defender Branislav Ivanovic.
Regardless, Italy was eliminated from the World Cup as a result of today's loss. It is the second straight World Cup in which Italy was eliminated in the first round.
FIFA vice-president Jim Boyle said Suarez had let himself down again, according to the Associated Press.
"There is no doubt Luis Suarez is a fantastic footballer but, once again, his actions have left him open to severe criticism," said Boyle, who is also chairman of the FIFA referees' committee. "FIFA must investigate the incident seriously."