Olympian Aly Raisman joined the growing calls to oust new interim USA Gymnastics President Mary Bono -- just three days after she was named to take over the floundering organization.
Raisman, a two-time Olympian and three-time gold medalist, took to Twitter on Monday to support Kaylee Lorincz, a gymnast who alleged she was sexually assaulted by convicted felon Larry Nassar while she was a teenager.
Lorincz posed a question on Twitter to new interim USA Gymnastics President Mary Bono about her time working at law firm Faegre Baker Daniels. Scott Himsel, a former employee of the law firm, helped to craft excuses for why Nassar was missing work while he was under investigation, according to a report in the Indianapolis Star.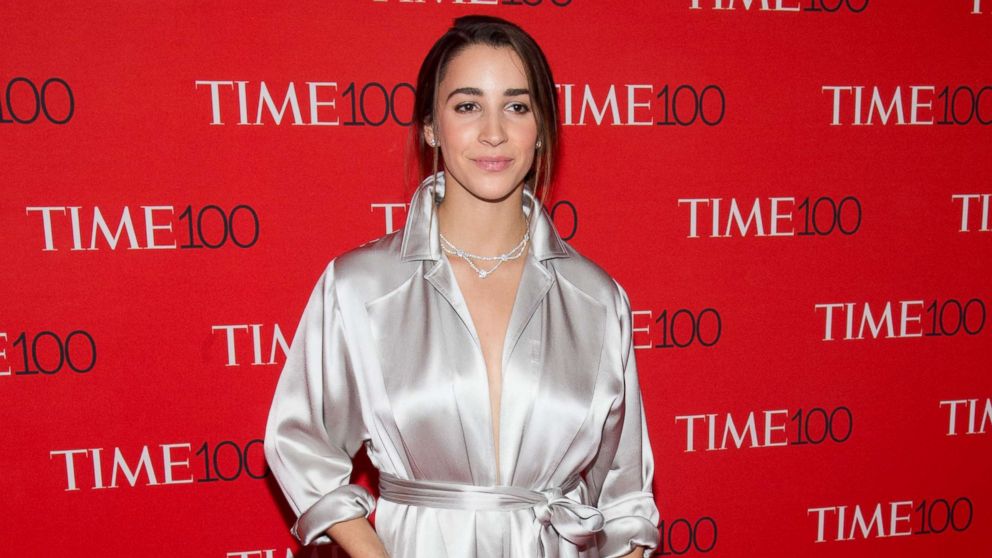 Lorincz asked on Twitter: "You owe me an explanation of why you and your firm allowed Larry to abuse me in 2016 after you were well aware that he was abusing little girls."
Raisman amplified the question, saying they were "waiting impatiently."
Bono has not responded to the question, but USA Gymnastics said in a statement to ABC News: "Bono's work for the firm was not related to the 2015 investigation."
Raisman, who has taken a lead in the gymnastics' community with advocating for the girls who were abused by Nassar, asked why the sport's governing body would hire Bono, knowing about the appearance of impropriety of her working for the law firm.
"Why hire someone associated with the firm that helped cover up our abuse?" she asked.
Bono, who served as a congresswoman in California from 1998 to 2013, was hired on Friday as interim president and CEO after Kerry Perry was forced out last month. Perry led the organization for just nine months before stepping down after criticism from victims abused by Nassar over Perry's lack of transparency about how the organization planned to protect athletes going forward.
"It's absolutely the duty of USA Gymnastics, after the horror of the Larry Nasser saga, to double check, triple check, to go above and beyond, making sure that the person they're picking, even as an interim CEO, is above reproach," said Christine Brennan, a USA Today columnist and ABC News contributor.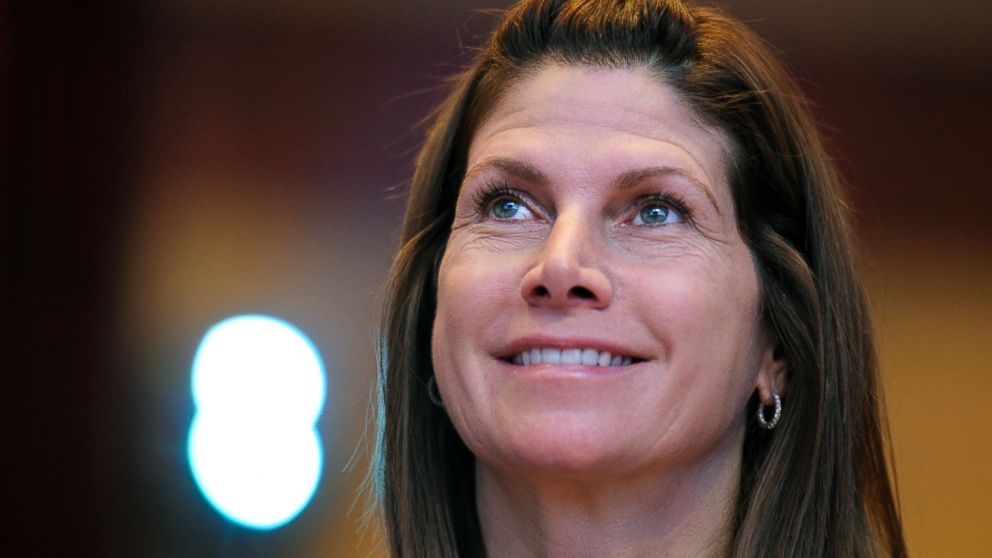 Raisman was among those who publicly criticized Perry, as well.
In another scandal for USA Gymnastics, Mary Lee Tracy, hired by Perry as the organization's new top coach in late August, reached out to Raisman, who is in the process of suing USA Gymnastics, which led to the dismissal of Tracy just three days after accepting the job.
Fellow gold medalist Simone Biles came out against Bono for a separate incident on Saturday. Biles, who is sponsored by Nike, criticized Bono for coming out against the shoe company using Colin Kaepernick in its latest ad campaign. Bono had shared a photo at the time the news broke of her coloring over a Nike swoosh with black marker. Bono deleted the tweet on Saturday and apologized.
"I regret the post and respect everyone's views & fundamental right to express them," she tweeted. "This doesn't reflect how I will approach my position @USAGym I will do everything I can to help build, w/ the community, an open, safe & positive environment.
The entire board of USA Gymnastics was forced out by the U.S. Olympic Committee earlier this year in the wake of the Nassar scandal. Nassar pleaded guilty to multiple allegations of sexual abuse in two different cases, resulting in a maximum sentence of over 150 years, as well as a guilty plea over child pornography. He was sentenced to 60 years in prison for the federal child porn charge.
USA Gymnastics said a search for a permanent replacement for Perry was ongoing.