From its humble beginning as a small newspaper to what is now a full-fledged sports media company, Barstool Sports is one of the most popular brands for men, but it's a woman who's calling the shots.
Erika Nardini, the first CEO of Barstool Sports and only the second female employee in the company's at-times tumultuous history, has taken the controversial site to new heights.
"I was the last candidate I think to come along," she told ABC News' Rebecca Jarvis in an interview on "Nightline." "Over 70 were men -- But I think there was something that clicked with me and Barstool."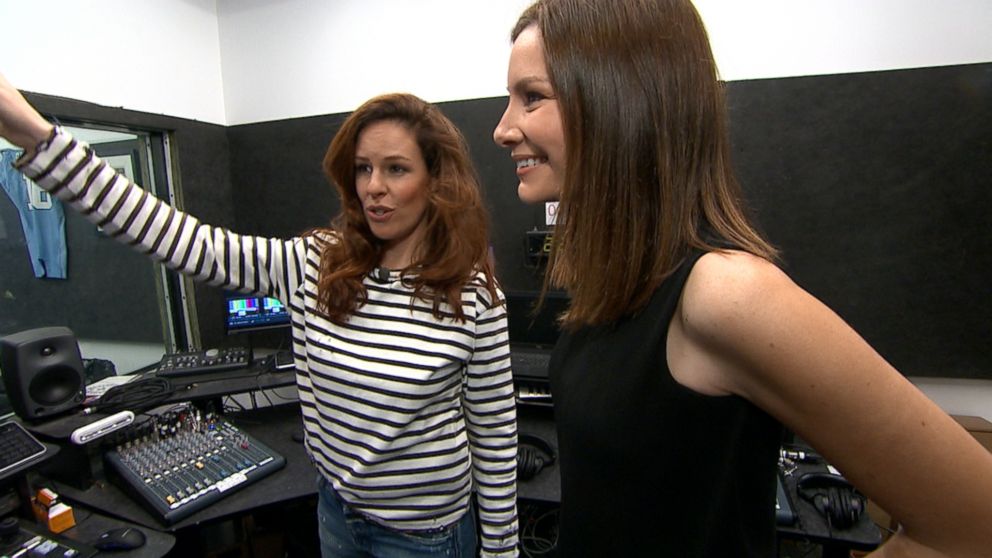 The booming satirical sports site was getting as big as it was polarizing before Nardini took the job and she said her decision brought "mixed" reactions within her own personal circle.
"I had friends who were huge fans of Barstool and were excited and really behind it. I had colleagues who thought this was career suicide. I had other colleagues who were like go for it take a risk take a leap," the CEO of almost two years said. "So it is very mixed, very polarizing. Barstool's very polarizing."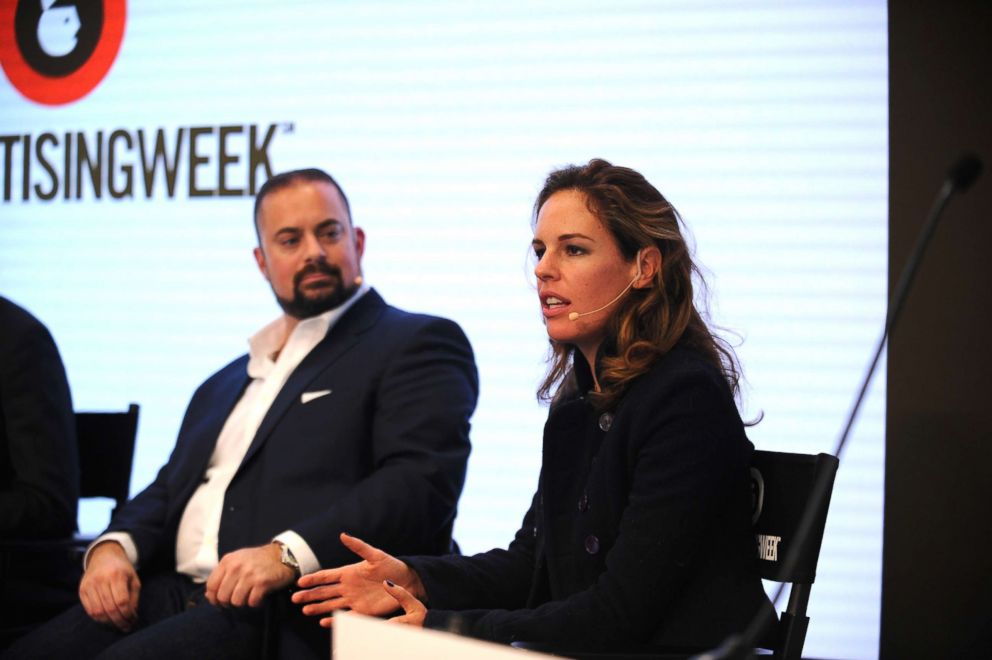 Ultimately her decision came down to her vision for the company's potential growth. "I saw what Barstool could do which I think most people couldn't see, which is just how big this brand has the potential to be and just how powerful its audience is," Nardini said.
Barstool attracts 12 million followers across social media platforms who call themselves "stoolies" and are drawn to the big personalities who are an essential part of Barstool's DNA.
Dave Portnoy, known to Stoolies and staffers alike as "El Presidente," founded the sports and pop culture brand in 2003 after a trip to Las Vegas.
"I hated my job, so I knew I wanted to try something that was my own," Portnoy said. "I was a gambler -- I wanted to find something that I enjoyed doing. So I flew out to Vegas [and] met with offshore sports books, casinos."
"They said -- if I founded a newspaper, a gambling pamphlet, they'd advertise in it. So that was kind of the genesis of it," he added.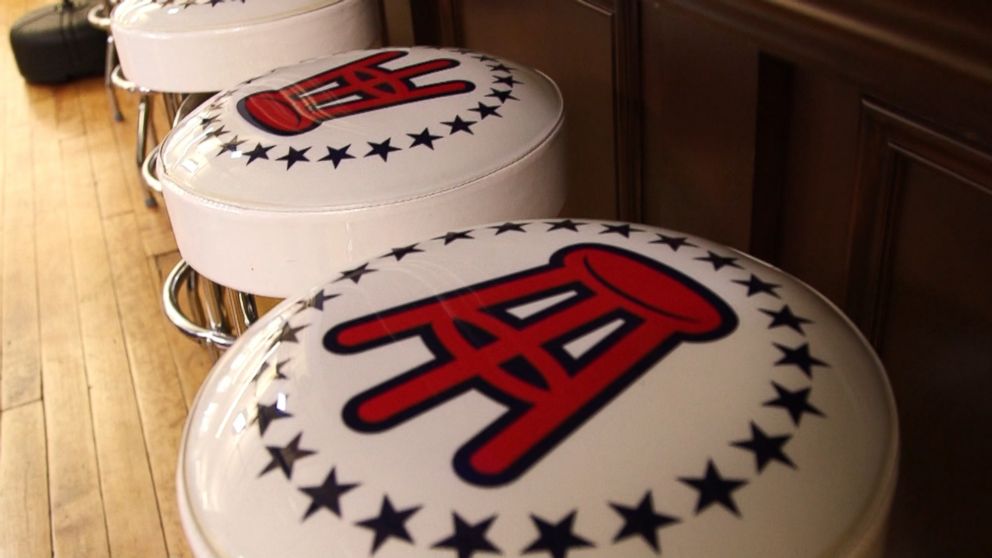 Portnoy said the early content when he started as a small newspaper in 2003 was 95 percent "fantasy football, poker and gambling." Now 15 years later the company churns out hundreds of pieces of content a day.
"Barstool Sports is always growing and it moved away from the gambling roots to more of a lifestyle magazine/newspaper, whatever you want to call it, in which we talk about anything a guy may be interested [in]: girls, entertainment, pop culture, sports," El Pres explained.
Barstool has seen meteoric growth since Nardini joined the company. She has achieved over 8 times revenue growth, 700 percent growth in brand advertising and 300 percent growth in commerce. The company also relocated to New York City and Nardini expanded Barstool Sports' digital footprint through new partnerships with Facebook, Snapchat, Comedy Central and SiriusXM.
"I brought to Barstool what I knew how to do which is to scale, to monetize, to create a platform to build systems, to think about the brand and brands that we could build underneath Barstool," she said.
For Nardini the sky is the limit for this company, well actually she said it's more like "the moon."
"I think this is a defining brand for young men. I think it's a company that understands its audience -- I think the most elusive consumer that anyone has is a 19-year-old," she explained.
"They're not watching television. They are not buying the things that they used to. They're not going to retail stores. They are different and we are a company that understands them," Nardini said.
The company's target demographic, men ages 18 to 34, spends an average of 45 million minutes per month consuming Barstool Sports content, according to the company.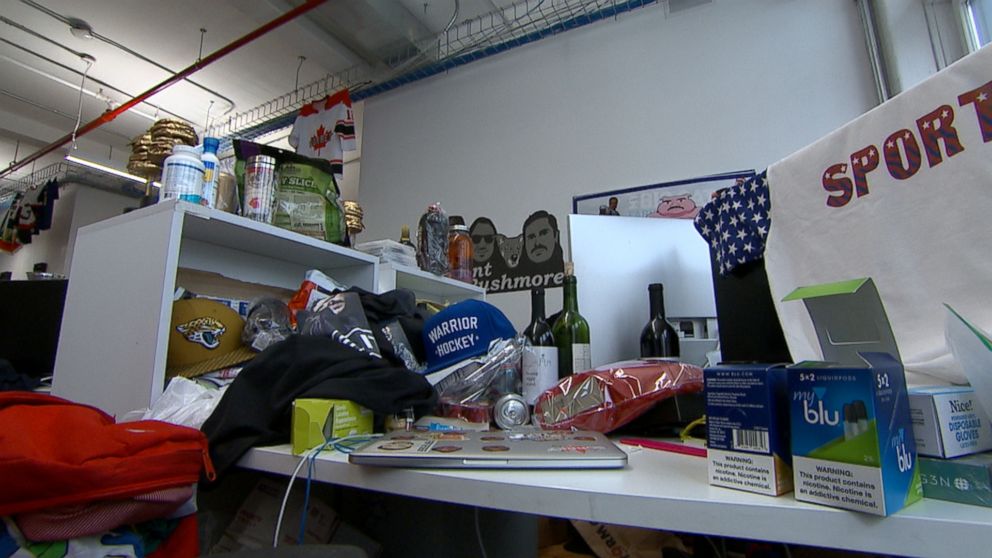 Allen Adamson, the author of "Shift Ahead: How the Best Companies Stay Relevant in a Fast-Changing World" and the co-founder of Metaforce, said that particular group of young men crave authenticity when it comes to the brand they connect with.
"You have a lot of guys that are adulting, they're learning how to be adults. They don't have adult commitments yet they have disposable income so they can buy lots of toys," Adamson said. "This group is attracted to authenticity. They grew up being bombarded by ads and sitcoms and plastic entertainment. And when they smell and see something that's textured and rich and authentic they love it."
Portnoy, 41, said he's received positive feedback from a sweeping range of age groups.
"I've been doing this now since I've been about 25 – so people have grown up with me and we have people from different facets of life, but we have college kids now, we have kids in middle school, and now we have 50-year-olds that will come up be like 'I read it.' So it's really everyone," he explained.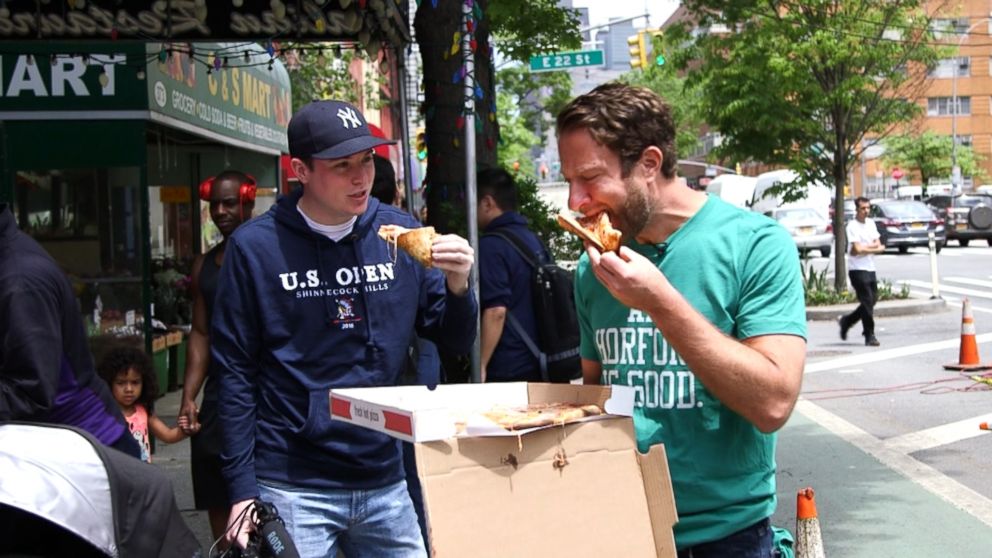 Although the "stoolies" are major fans of the site, others have taken issue with some of the content and personalities.
ESPN canceled a partnership with Barstool for a new show in 2017, when it came to light that Portnoy and a colleague had made derogatory remarks about female ESPN anchor, Sam Ponder, in 2014. ESPN and ABC News are owned by the Walt Disney Company.
Former ESPN president John Skipper released a statement at the time saying, "While we had approval on the content of the show, I erred in assuming we could distance our efforts from the Barstool site and its content."
Portnoy responded directly in an "emergency press conference" which was an eight-minute video posted on Twitter. "The reason you needed us, is because we're Barstool. That's why this audience exists … And it's not going anywhere. And all this does is just reinforce the very reason we're the fastest growing media company in the world. Because we don't care about this."
Nardini told ABC News, "It also was a good learning for me about building for yourself not building for someone else... And the difference in opinion of what a great creative product is."
Adamson said "people are tired of boring safe content," which bodes well for the burgeoning Barstool demo, but could pose a problem for revenue partners and advertisers.
"All of a sudden they're going to need bigger brands to fuel that engine. And the bigger the brand the harder it is to be edgy," he explained.
Portnoy said the company has "a massive audience" and he believes humor is the driving force behind those numbers.
"We try to be funny. A few times, in the span of 15 years, a very few times -- something that maybe rubs people the wrong way, I would argue it is always trying to be funny and not everything lands," he said. "Controversies generally strengthen our core. Our crowd knows who we are."
And Nardini's commitment to that mindset is perfectly aligned with Portnoy. "Barstool knows who it is and what it is and what's funny. We're consistent. We're constant. It's very relatable and it's a brand that doesn't take itself too seriously it's a brand without an agenda," she said. "It's a brand that's unafraid and it's a brand that's very loyal to its audience and in return its audiences very loyal to it."
The CEO continued, "I don't think that maintaining a brand in this day and age is difficult. What I do find is that the walls are closing in and the definition of what's OK and not OK is polarizing. I ultimately think that's very good for Barstool sports because Barstool is Barstool and we know who we are and we know what we do and we stand by that."