— -- LeBron James is not thrilled that his son, 10-year-old LeBron "Bronny" James Jr., a young basketball standout, has already received letters and even scholarship offers from college coaches.
"Yeah, he's already got some offers from colleges," the Cleveland Cavaliers star told CBS Detroit before the Cavaliers' matchup against the Detroit Pistons on Tuesday. "It's pretty crazy. It should be a violation. You shouldn't be recruiting 10-year-old kids."
While recruiting at such a young age can seem exploitative, it isn't necessary against the NCAA's guidelines. According to the NCAA handbook: "A prospective student-athlete is a student who has started classes for the ninth grade. In addition, a student who has not started classes for the ninth grade becomes a prospective student-athlete if the institution provides such an individual (or the individual's relatives or friends) any financial assistance or other benefits that the institution does not provide to prospective students generally."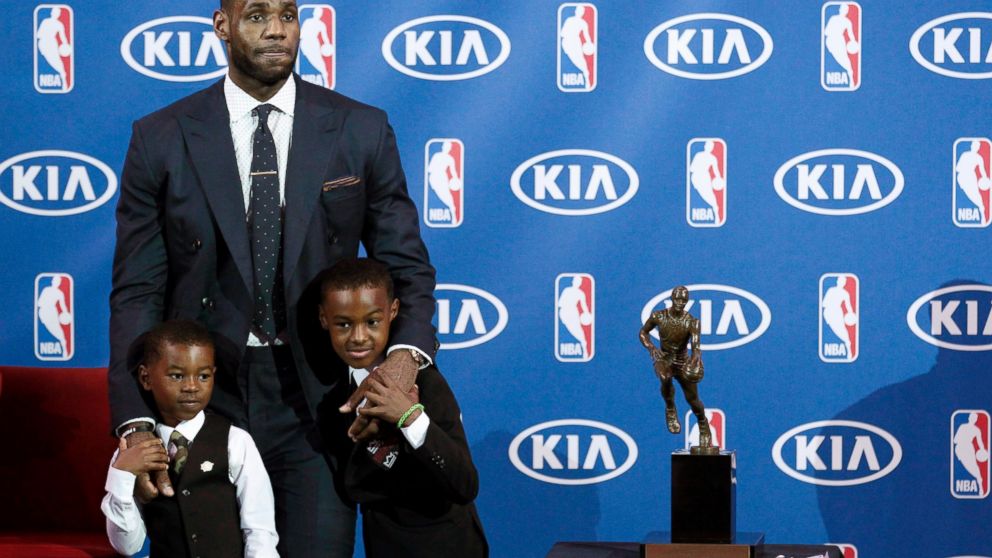 College coaches are not prevented from monitoring young players such as James Jr., according to NCAA rules.
Name recognition has brought the son attention, but his father has also contributed, acknowledging his son's success on Twitter and sharing videos of "Bronny" playing.
"Proud of you son! Great job in Houston and congrats on bringing home 1st place," James wrote on Twitter on Dec. 22 to his 19 million followers.
While James never went to college, instead jumping directly to the NBA, the Akron, Ohio, native was heavily recruited by Ohio State University and regularly roots for the school's athletic teams. A source close to the Buckeyes program said the school has sent a questionnaire to LeBron James Jr., but has not extended an offer to him.
"To my knowledge, we haven't [offered]," he said. "We wouldn't offer him this early."
ESPN.com contributed to this report.