— -- Lawyers for Olympic gymnast McKayla Maroney have filed a lawsuit Wednesday against U.S. Olympic Committee, USA Gymnastics and Michigan State University, saying the organizations had "failed to properly investigate, disciple or remove" sports doctor Larry Nassar and that one group, in particular, had tried to keep her from talking about the alleged sexual abuse she'd suffered by him.
Nassar is accused of molesting young athletes, including Maroney, while working for USA Gymnastics and Michigan State University. He is being sued by more than 140 women. He is also named in the lawsuit filed Wednesday in Los Angeles.
"During the period McKayla Maroney was being sexually abused and harassed by Nassar, defendants had the authority and ability to prevent such abuse by removing Nassar from his position as team physician at Team USA, USAG (USA Gymnastics) and in his status with the USOC. They failed to do so, allowing the abuse to occur and to continue unabated," according to court documents.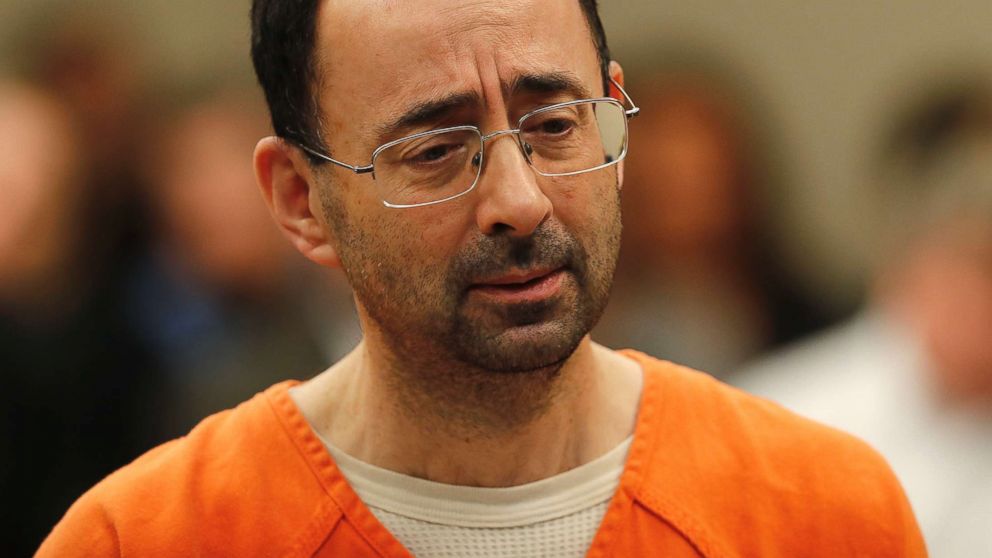 "In 2015 when USA Gymnastics admits that they became aware that he had molested girls, they didn't call Child Protective Services," her lawyer John Manly told ABC News Wednesday. "Instead they hired a private investigator and they waited five weeks ... He was allowed to stay in the treatment room and treated dozens and dozens of little girls over the next year ... They allowed him to put out a cover story that he was retiring from USA Gymnastics when it wasn't true. They were getting rid of him."
Wednesday's lawsuit also accuses USA Gymnastics of silencing her with a confidential settlement to keep her quiet about the sexual abuse she'd suffered at the hands of Nassar.
"By insisting that as a condition of paying her money for therapy -- and the suffering she's incurred -- that she has to keep Larry Nassar's secret and she had to keep USA Gymnastics' secret and can never speak of this again and can never criticize them or she can be sued for $100,000 or more is repugnant," Manly said.
Gymnastics doctor Larry Nassar pleads guilty to sexual assault charges
Olympic gymnast McKayla Maroney describes years of alleged abuse by team doctor
Gymnastics doctor Larry Nassar sentenced to 60 years over child porn charges
In October, Maroney, 22, a gold and silver medalist, wrote in an emotional statement on Twitter that she'd been abused by Nassar.
"I was molested by Dr. Larry Nassar, the team doctor for the US Women's National Gymnastics Team, and Olympic Team," she said in the statement. "Dr. Nassar told me that I was receiving 'medically necessary treatment that he had been performing on patients for over 30 years.'"
She continued: "It started when I was 13 years old, at one of my first National Team training camps, in Texas, and it didn't end until I left the sport."
She retired from competition in 2016.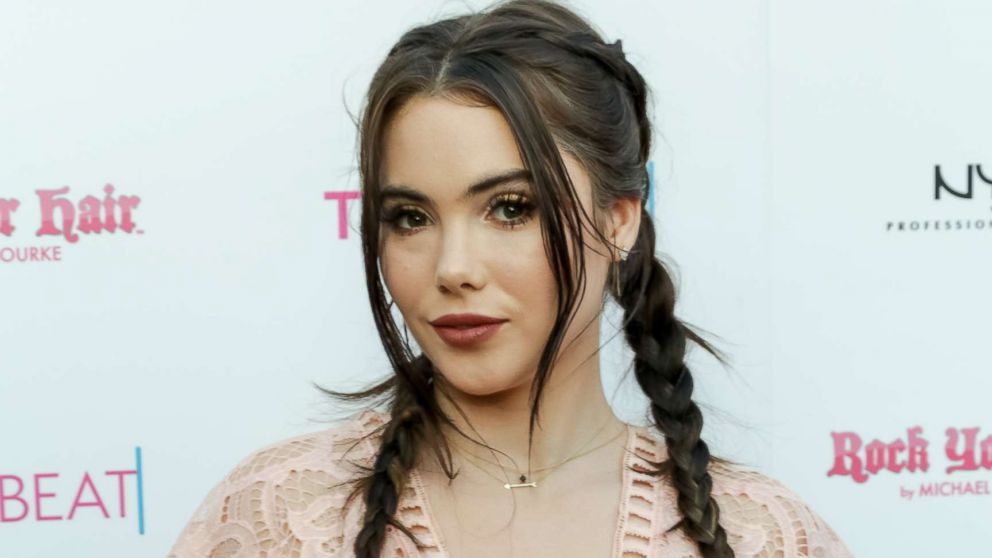 Nassar, a former Michigan State University and USA Gymnastics doctor, was sentenced to 60 years in prison this month, after pleading guilty to federal child pornography charges in July. He also awaits sentencing in January after he pleaded guilty in November to multiple charges of sexual assault in Michigan.
The charges relate to Nassar's time as a faculty member at Michigan State University, from 1997 to 2016, when, the university said, he was fired after the allegations surfaced.
As part of his plea agreement, Nassar admitted that touching the women and girls was not a medical procedure and that he would not be able to use it as a defense moving forward.
USOC, USAG and MSU released separate statements to ABC News in response to the lawsuit.
USOC said it was not a part of the settlement mentioned in Maroney's lawsuit.
"We were first made aware of the possibility that a USA Gymnastics physician had sexually abused USA Gymnastics athletes in the summer of 2015 when we were informed by USA Gymnastics. At that time USA Gymnastics indicated that they were in the process of contacting the appropriate law enforcement agencies. We are heartbroken that this abuse occurred, proud of the brave victims that have come forward and grateful that our criminal justice system has ensured that Nassar will never be able to harm another young woman. We are hopeful that with the U.S. Center for SafeSport's continued education and prevention efforts, as well as their investigative and adjudicative authority, we will help ensure that tragedies like this will never happen again," said USOC spokesman Mark Jones.
USA Gymnastics told ABC News that "contrary to reports, the concept of confidentiality was initiated by McKayla's attorney, not USA Gymnastics."
"In 2016, McKayla's attorney at the time, Gloria Allred, approached USA Gymnastics, requesting that the organization participate in a confidential mediation process. USA Gymnastics cannot speak to the mediation process, which is confidential and privileged under California law. The process culminated in a settlement agreement that included a mutual non-disclosure clause and a mutual non-disparagement clause. The settlement in 2016 was in accordance with state law, despite what has been alleged. At all times, McKayla was represented by Allred, a California-based attorney, who actively negotiated and approved the settlement agreement signed by McKayla," USAG said.
"Although USA Gymnastics is disappointed by today's filing, we applaud McKayla and others who speak up against abusive behavior -- including the despicable acts of Larry Nassar. We want to work together with McKayla and others to help encourage and empower athletes to speak up against abuse. USA Gymnastics new CEO Kerry Perry is eager to speak personally with McKayla to hear her ideas on how to move the sport forward and to discuss the many safe sport enhancements that have already been implemented at USA Gymnastics."
Michigan State University said it does not comment on ongoing litigation out of respect of the process and everyone involved. The university directed ABC News to its latest statements on Nassar here and here.
ABC News' Linzie Janis, Susan Schwartz, Sasha Pezenik, Shah Rahmanzadeh, Tara Fowler and Morgan Winsor contributed to this story.