— -- American gymnast Simone Biles won the gold medal in the women's floor exercise today in Rio de Janeiro.
This is Biles' final event in Rio and her record-tying fourth gold medal in the Olympic Games. The 19-year-old is now the fifth woman (and first American woman) to win four gymnastics gold medals in a single Olympic Games.
Biles' American teammate Aly Raisman won the silver medal, and Britain's Amy Tinkler won bronze.
Track and Field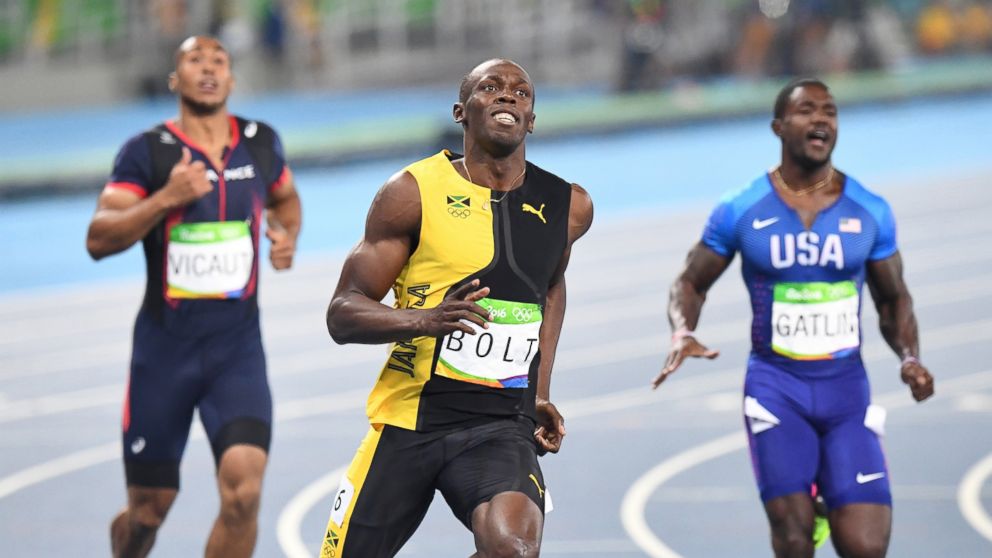 Today is also a busy day for track and field in Rio, which featured an appearance by world record holder Usain Bolt. The world's fastest man competed in the first round of the men's 200-meter race. Bolt currently holds the world record for the 200 meters, with a time of 19.19 seconds. His time in round one for the 200 meters today in Rio was 20.28 seconds.
The men's triple jump finals were this morning, and Team USA's Christian Taylor won gold. American Will Claye took home the silver medal.
The finals for the women's discus were also this morning, with Croatia's Sandra Perkovic winning the gold medal.
The men's high jump finals will be at 7:30 p.m., with Erik Kynard Jr. representing Team USA.
The women's 200 meter semifinals will commence at 9 p.m., with Deajah Stevens, Jenna Prandini and Tori Bowie representing Team USA.
The women's 1,500 meter race is at 9:30 p.m., with Shannon Rowbury and Jennifer Simpson representing Team USA.
The men's 110 meter hurdle finals will be at 9:45 p.m., and Ronnie Ash, Devon Allen and Jeff Porter of the U.S. have advanced to today's semifinals.
In other Olympic news, American swimmer Ryan Lochte flew back to the U.S. last night after being robbed in Rio.
An Egyptian judo competitor, Islam El Shehaby, was reprimanded by Olympic officials after he refused to shake hands with the Israeli who beat him, Or Sasson. El Shehaby was sent home by the Egyptian Olympic Committee, which apologized on his behalf.