— -- Tom Brady entered football immortality Sunday.
The Patriots quarterback, 37, won his fourth Super Bowl, tying him with Terry Bradshaw and Joe Montana – his childhood idol – for career Super Bowl wins. Brady also won the game's MVP Award and tossed his 12th and 13th career Super Bowl touchdown passes, eclipsing Montana's career record.
Sunday's win was the first championship for the Patriots since Super Bowl XXXIX in 2005.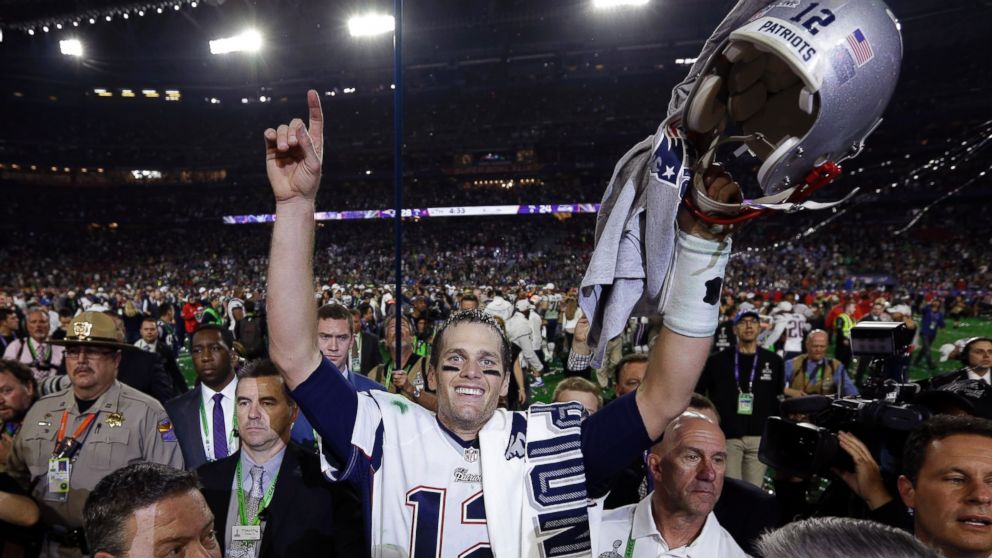 Following the victory, Brady rubbed shoulders with actor Mark Wahlberg.
He celebrated with his relatives, his teammates, head coach Bill Belichick and owner Robert Kraft.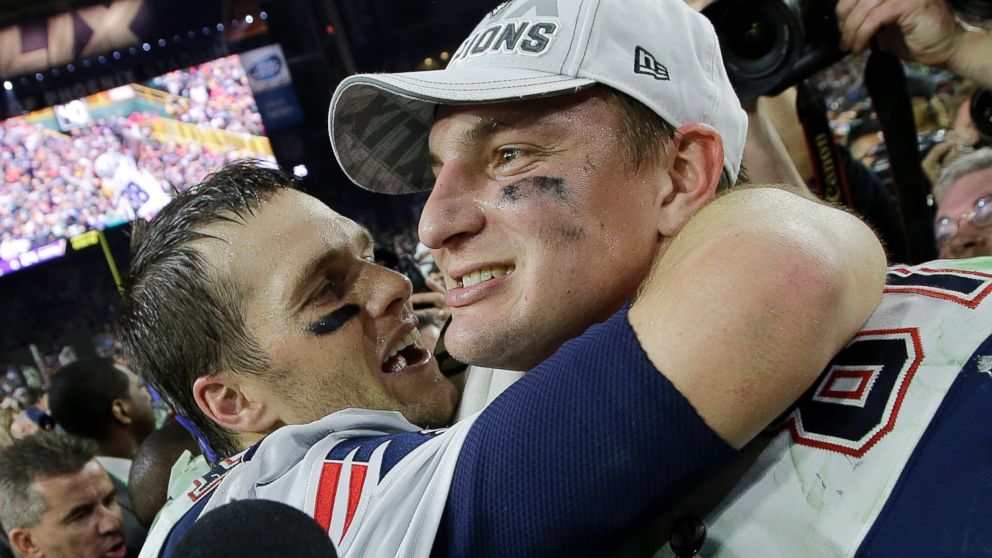 He shared a moment with wife Gisele Bundchen, too.
After a decade of falling short of the title, Brady was proud to hoist the Lombardi Trophy again.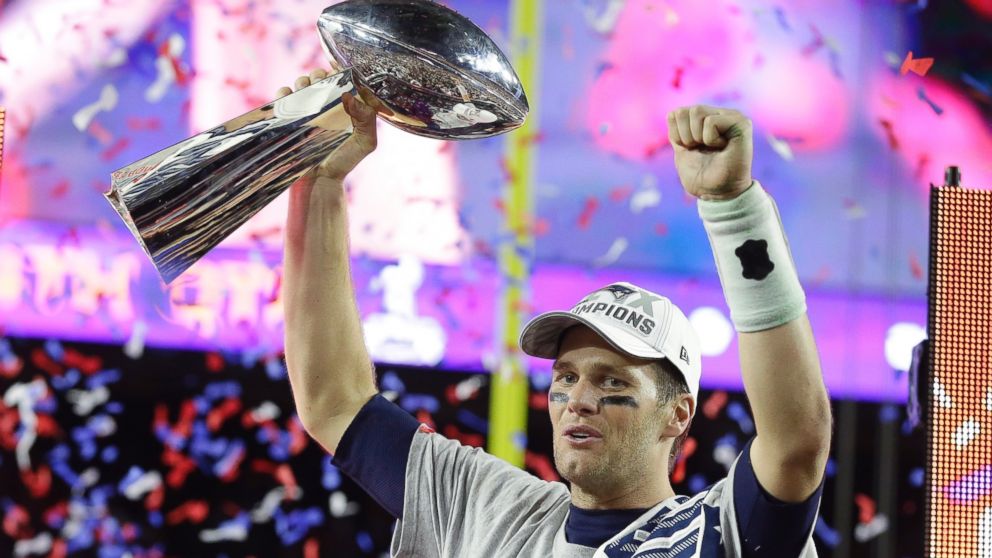 "Well, it's been a long journey. I've been at it for 15 years and we've had a couple of tough losses in this game," Brady said. "This one came down to the end, and this time, we made the plays."
The Associated Press contributed to this report.