— -- With her upset victory over Serena Williams in the semifinals of the U.S. Open, veteran Italian tennis player Roberta Vinci has stepped into the spotlight.
Williams was generally expected to become the first player since Steffi Graf in 1988 to win the four Grand Slam tournaments in a calendat year, and had been mowing through the competition at the Open. Oddsmakers had made her a 30-1 favorite to defeat Vinci and advance to the final.
Instead, Williams lost 2-6, 6-4, 6-4 to Vinci in an epic upset.
Here are 5 things to know about the newest star in tennis:
1. Vinci went into Friday's match ranked 43rd in the world in singles.
"I think she played the best tennis in her career," Williams said.
"I think she literally played out of her mind," Williams added.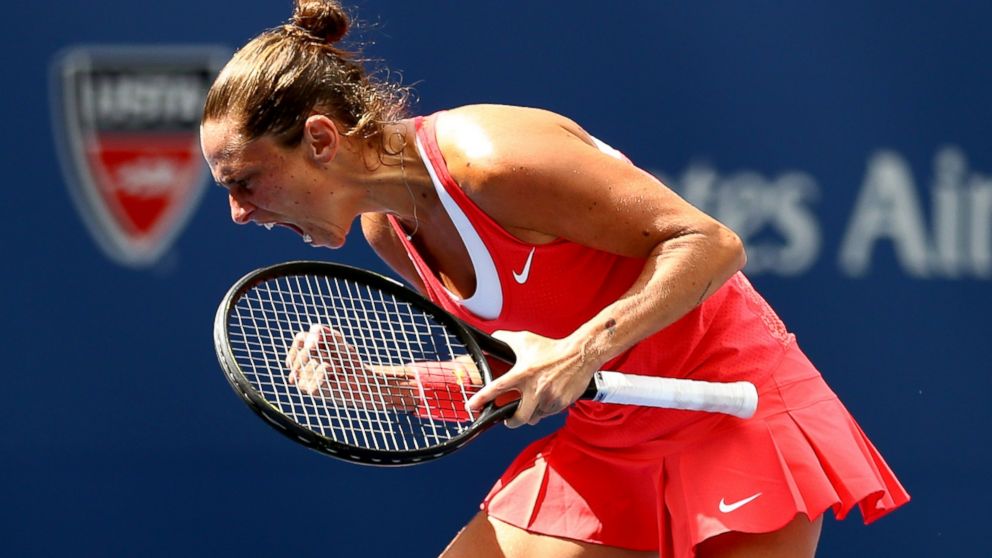 2. The 32-year-old is from a coastal Italian city called Taranto. Her parents didn't come to the U.S. for the tournament.
"We're staying at home for good luck. And Roberta likes it that way," Vinci's mother Luisa Maisano said. "We hardly ever see her."
3. Vinci's father, Angelo Vinci, taught her to play tennis.
Angelo Vinci is an accountant, but also a tennis enthusiast.
He taught Vinci and her brother how to play.
"Even when she was a junior, they used to say she was capable of playing with a broom stick," Angelo Vinci said. "It's just innate skill."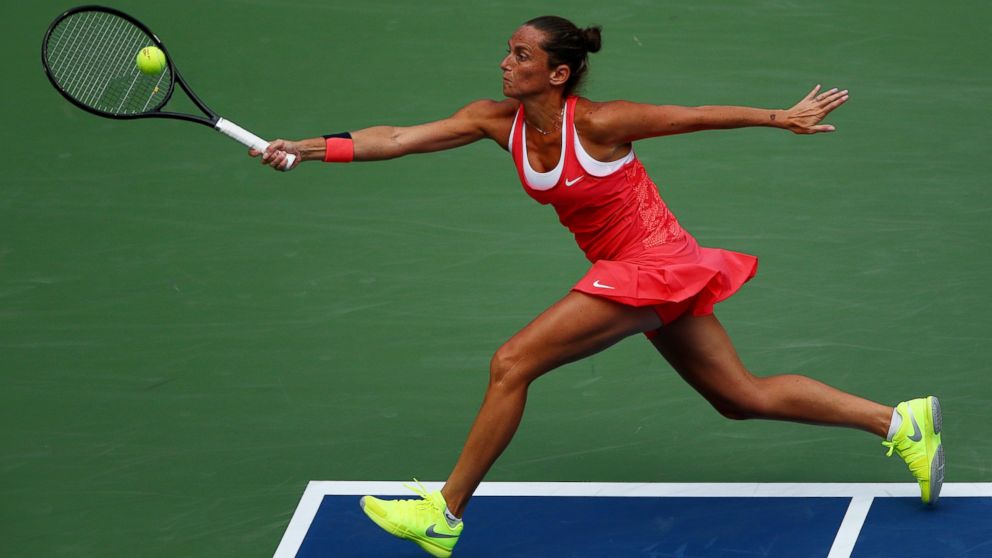 4. Vinci lost today's final match of the U.S. Open to another Italian, 26th-seeded Flavia Pennetta.
Vinci and Pennetta were opponents in local youth tournaments in Italy.
"It's crazy that, after however many years ... here we are," Vinci said, "playing each other in a Grand Slam final."
Vinci said, as children, "I always won. She was too neurotic. I was calm."
Pennetta beat Vinci today, winning her first Grand Slam singles title.
5. Vinci's parents might not be at the tournament, but she did have another important spectator in today's crowd.
Italian Prime Minister Matteo Renzi, a big sports fan, attended the all-Italian final in New York.
A statement from the premier's office said he cancelled his appointments to fly to the U.S. with Italian Olympic Committee president Giovanni Malago and Italian Tennis Federation president Angelo Bina.
The Associated Press contributed to this report.