A sea of red filled Constitution Avenue in Washington, D.C., on Tuesday as fans celebrated the Washington Capitals first Stanley Cup win.
Interested in
NHL?
Add NHL as an interest to stay up to date on the latest NHL news, video, and analysis from ABC News.
Dressed head to toe in red, fans lined the victory parade route that ran down Constitution Avenue and concluded with a rally at the National Mall.
"You think it's going to be crazy but it's actually nuts," Capitals hockey player Alex Ovechkin said at the rally. "You guys are killing it."
A number of buses carried the team and their family members, the last bus hosted Ovechkin who held the trophy in the air as fans cheered.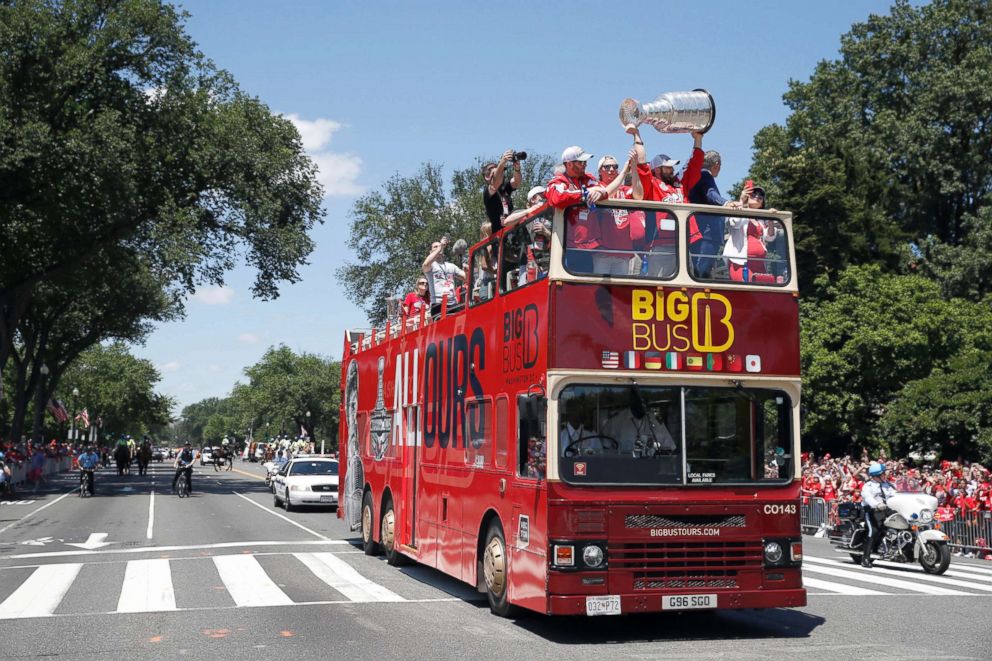 "This happens because they support as much as you are," Ovechkin said at the rally. "We want to say to our families and you guys, 'thank you very much.'"
Thousands of fans attended the event and one Twitter user joked that people in Washington, D.C., likely avoided going to work to attend the celebratory occasion.
At the rally, right winger T.J. Oshie teased that the Washington Capitals would win back-to-back championships, which garnered a roar of applause from the crowd.
Before the end of the event, the team and crowd sang, "We are the Champions" and chanted, "Let's go Caps!"