Tom Brady shows compassion for radio host who insulted daughter: 'We all make mistakes'
The New England Patriots quarterback said he was disappointed by the remarks.
January 30, 2018, 4:20 AM
— -- New England Patriots quarterback Tom Brady said he was disappointed after a Boston sports radio host insulted his 5-year-old daughter, but he does not want the man fired.
Brady, who's gearing up for his eighth Super Bowl on Sunday, appeared to have compassion for the embattled radio host speaking about the incident on camera for the first time at Super Bowl LII Opening Night late Monday.
"I certainly hope the guy is not fired," Brady said, when asked about the incident. "We all have careers and make mistakes. I'd hate for someone to have to change their life over something like that. That was certainly not what he intended."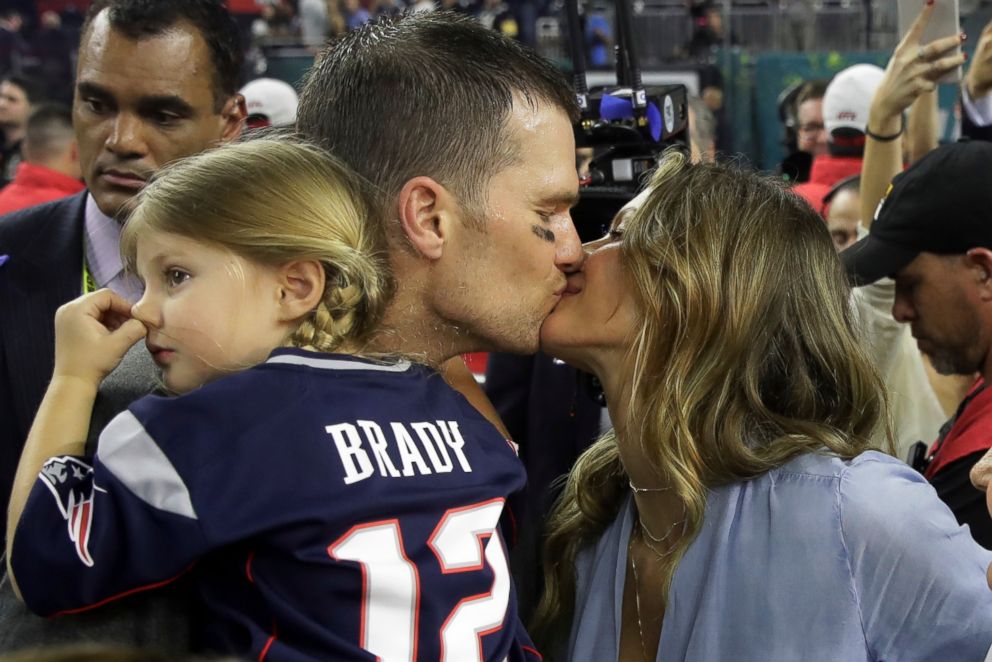 Brady had lashed out at Boston sports station WEEI on Monday morning after WEEI host Alex Reimer referred to Brady's daughter, Vivian, as "an annoying little pissant" last week while discussing the superstar quarterback's Facebook documentary "Tom vs. Time."
"I've tried to come on this show for many years and showed you guys a lot of respect," Brady said in an interview on Monday. "I've always tried and come on and do a good job for you guys. It's very disappointing when you hear [the comments about my daughter], certainly. My daughter, or any child, certainly don't deserve that."
"I really don't have much to say this morning. Maybe I'll speak with you guys some other time," he added, before ending the interview.
Brady appears on the station weekly during the football season.
The radio station called Reimer's on-air remarks "mean-spirited" and "indefensible" in a statement released on Monday.
"Mr. Reimer remains suspended indefinitely from all WEEI platforms," the company said. "We deeply regret what happened and offer our sincerest apologies to Tom Brady, his daughter and his family, as well as the News England Patriots organization."
"We have communicated our course of action to the Patriots and Tom Brady, and they are in support of our disciplinary response," it added.