— -- The entire USA Gymnastics board announced it will resign after the U.S. Olympic Committee forced its hand on Thursday, demanding the remaining members step aside before Jan. 31 or face termination as the sport's national governing body.
"USA Gymnastics will comply with the USOC requirements," a USA Gymnastics spokeswoman told ABC News Friday.
The move by the USOC comes in the wake of Larry Nassar's sentencing on Wednesday to 40 to 175 years in prison for the sexual assault of U.S. gymnasts under his care.
Nassar served as national medical coordinator for USA Gymnastics from 1996 to 2014, though he stayed on to treat gymnasts through 2016, according to the Indianapolis Star. He pleaded guilty to seven counts of first-degree criminal sexual conduct involving girls who were 15 years old or younger. Nearly 160 women have come forward with abuse allegations against him.
USOC Chief Executive Officer Scott Blackmun made the demands in a letter addressed to the USA Gymnastics Board of Directors on Thursday. The USOC acknowledged the board's recent resignations, but called for further steps to reboot the organization. There were 16 board members who had yet to step down.
"We are also aware of the recent resignations of USAG board chair Paul Parilla and three other board members," the letter states. "Now that these steps have been completed, USAG must build on them with a categorically fresh start at the board level."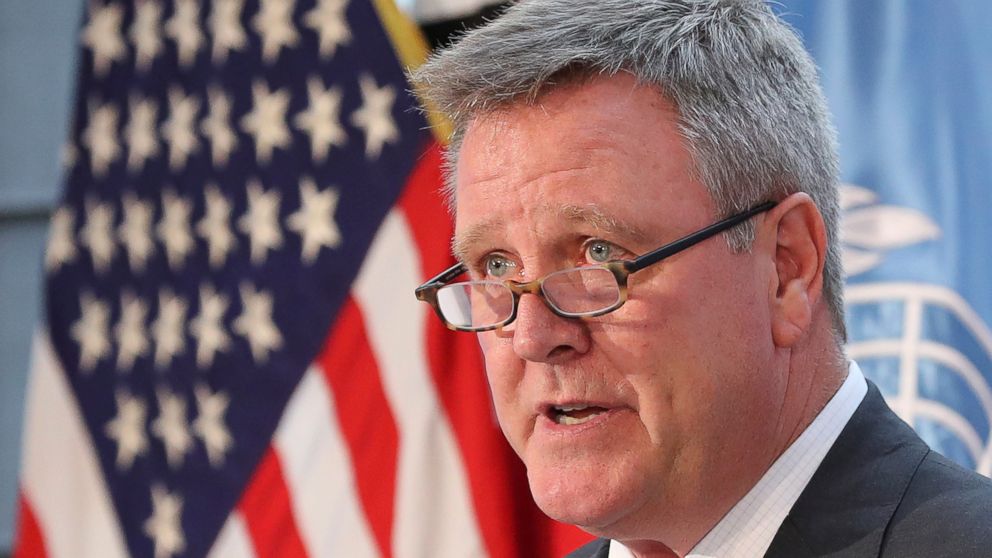 USA Gymnastics hired Kerry Perry as its new president and CEO late last year to help clean up the organization in the wake of the scandal.
The letter lays out six steps USA Gymnastics must complete, starting with the entire board's resignation, in order to avoid losing its status as the sport's governing body. The other steps include naming an interim board by Jan. 31, a new permanent board within the next year, increased USOC oversight, including a designated liaison, and mandated SafeSport and ethics training.
SafeSport is an organization partnered with the USOC, which says "all athletes deserve to participate in sports [that] are free from bullying, hazing, sexual misconduct or any form of emotional or physical abuse," according to the group's website.
The letter does not implicate the board in covering up the Nassar allegations, but instead says the "culture needs fundamental rebuilding."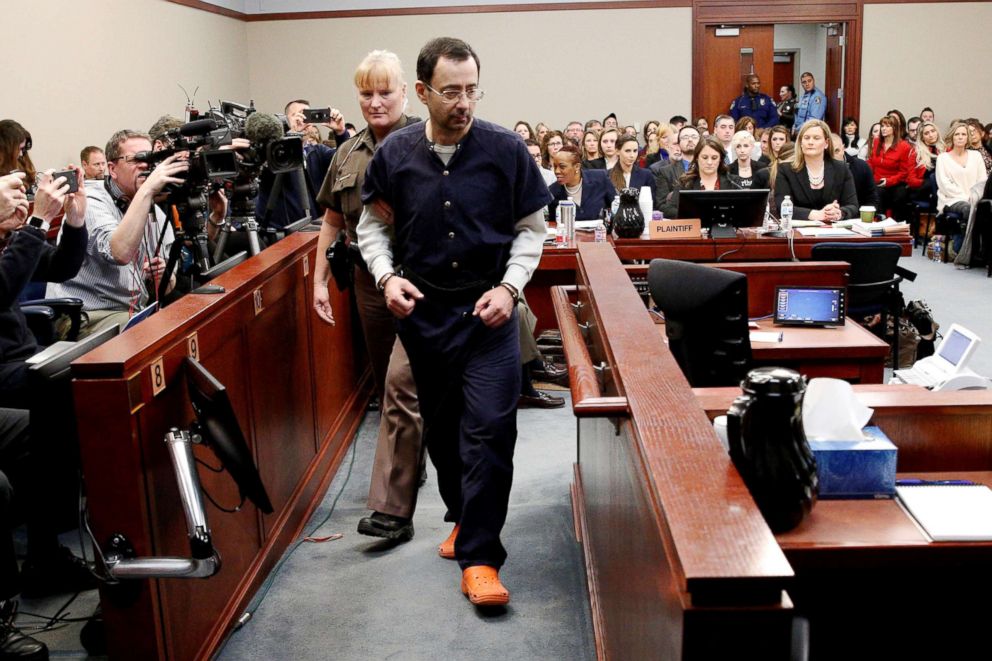 "We do not base these requirements on any knowledge that any individual USAG staff or board members had a role in fostering or obscuring Nassar's actions," the letter reads. "Our position comes from a clear sense that USAG culture needs fundamental rebuilding."
Many of the women who read statements at Nassar's sentencing hearing for a week leading up to his sentencing were critical of USA Gymnastics for its handling of the scandal.
McKayla Maroney, who won a gold medal as part of the women's gymnastics team in 2012, filed a lawsuit against USA Gymnastics -- as well as the USOC -- in December saying they "failed to properly investigate, disciple or remove" Nassar.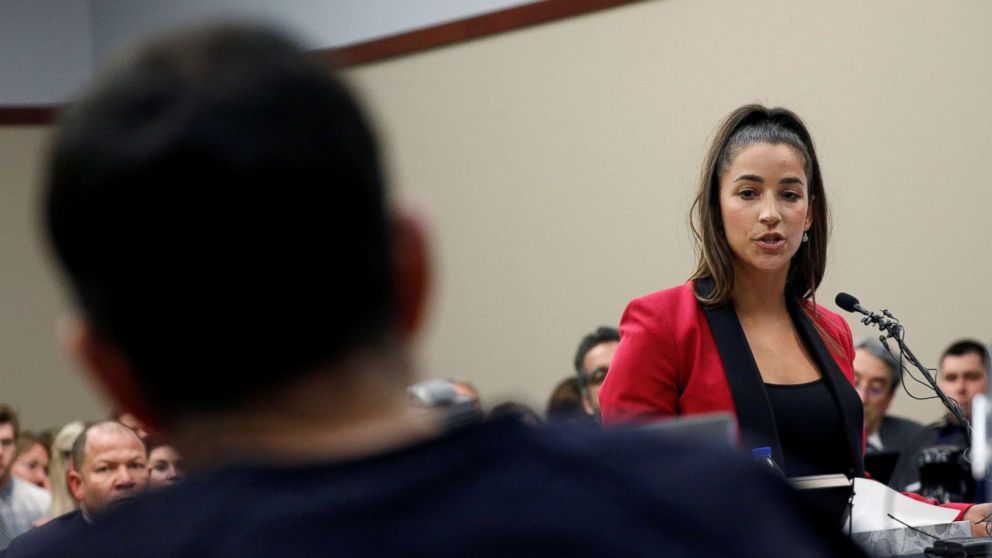 "In 2015 when USA Gymnastics admits that they became aware that he had molested girls, they didn't call Child Protective Services," Maroney's lawyer John Manly told ABC News in December. "Instead they hired a private investigator and they waited five weeks. ... He was allowed to stay in the treatment room and treated dozens and dozens of little girls over the next year. ... They allowed him to put out a cover story that he was retiring from USA Gymnastics when it wasn't true. They were getting rid of him."
Gymnast Aly Raisman, a teammate of Maroney on the 2012 Olympic squad and a six-time Olympic medalist, told ESPN earlier this month she was equally frustrated with USA Gymnastics' handling of the case.
"Every single time they release a statement, it's basically the same thing, saying they care and they're ... welcome to work with their athletes," Raisman told ESPN's "Outside the Lines" of USA Gymnastics. "But they don't mean it. You know, if they really cared, the second they realized that we were abused, they would meet with us and ask us to help, because we're all more than willing to help. We want to create change."
ABC News' Kate Hodgson contributed to this report.