Sports companies revel in the victories of the Olympic athletes they support, but Salomon Snowboard has remained eerily quiet in social media. After Olympian Jenny Jones won a bronze medal using a Salomon snowboard at the Winter Olympics in Sochi, Russia, the company's Twitter account on Feb. 9, and its Twitter and Facebook page shared a photo of a snowy mountaintop.
Interested in
?
Add as an interest to stay up to date on the latest news, video, and analysis from ABC News.
That's not by their choice. Salomon, owned by Finnish company Amer Sports, is obeying the rules of the International Olympic Committee that prohibit companies that aren't official sponsors from communicating about the games and athletes nine days prior to the opening ceremony until three days after the closing ceremony.
Read More: Companies Already on the Prowl for Future Pitchmen at Olympics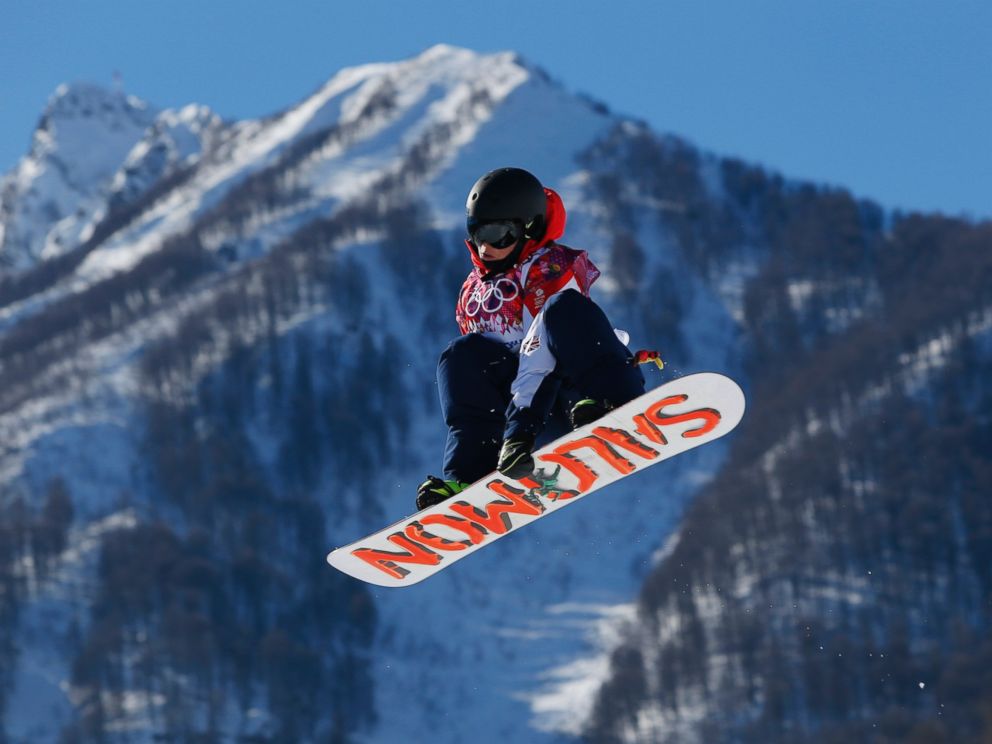 Rule 40 of the Olympic Charter states that "Except as permitted by the IOC Executive Board, no competitor, coach, trainer or official who participates in the Olympic Games may allow his person, name, picture or sports performances to be used for advertising purposes during the Olympic Games."
The last time Salomon Snowboards' Twitter handle (@Salomonsnow) tweeted about the two British snowboarders who made it to the games and have endorsement contracts with the company was on Jan. 25. That message stated: "Congrats to park bosses Jenny Jones and Jamie Nicholls on making the Uk Sochi team! Can't wait to see these two take their runs!"
Those two snowboarders are two of 12 riders on Salomon Snowboards' pro team, an elite group of athletes who can participate in the sport full-time on the company's dime.
"I think it comes down to money, unfortunately," said Colleen Quigley, a spokeswoman with Salomon Snowboards. "There's a price tag associated with everything you see when it comes to Olympics. It comes down to sponsorship dollars."
Watch: Sage Kotsenburg on Heavy Gold Medals and 'Stomping It'
Sandrine Tonge, media relations manager for the International Olympic Committee, said any reference to a participating athlete, "whether by their personal appearance, use of their image, name or sports performance in any kind of commercial promotion during the Olympic Games period" from Jan. 30 to Feb. 26 "falls within the scope of Rule 40."
Tonge said that a sports equipment manufacturer congratulating an athlete outside of the Games period is permitted "as long as there is no use of the Olympic marks and there is no implication that the company is any way an official partner of the Olympic Games or an Olympic team."
Read More: Can You Believe These Are Olympic Sports?
Robert Tuchman, president of sports and entertainment marketing company Goviva, says the individual athlete restrictions are the most restrictive in any sport or event.
"It's really harsh. The IOC is only in business because of these sponsors, so they will go to any length to protect them," Tuchman said.
Tonge said the support of "official Partners is essential for the entire Olympic Movement, as well as the staging of the Olympic Games." To support her argument, she said many National Olympic Committees and sports Federations rely on the Olympic funding they receive.
"Our commercial model is based on granting exclusive rights to companies to associate with the Olympics in a specific 'sponsorship' category, therefore only official Olympic Partners are entitled to promote their exclusive association with the Olympic Games and the Olympic brand," she said.
A similar rule governs America's annual Super Bowl game, in which companies are restricted to calling it "the big game."
The IOC governs that corporate logos, such as those on the bottom of snowboards, shouldn't be too large either.
Read More: Giant Snowboard Logos Not an Issue for International Olympic Committee...Yet
"It just comes down to money," Quigley said about the Olympic sponsorship rules. "The IOC wants smaller logos because Salomon Snowboards is not paying to be an official sponsor of the Olympics. Instead, we sponsor and support some of the best athletes in the world, and they happen to make it to the Olympics on our boards, boots, and bindings."
Tuchman said he understands the need to protect corporate sponsors, but he said rules prohibiting individual athletes from participating in commercials or other endorsement opportunities during the Olympic games without mention or likeness with the Olympics sounds "very un-American, but then again it's a world governing body."
In Photos: A Look Back at the History of Winter Olympic Posters
Though Jones and Nicholls are "wildly popular" especially in their native Great Britain, Quigley said the Olympic rules are just spilled milk for Salomon Snowboards.
"The Olympics have never been a focus for Salomon. We've spent our money supporting some of the best athletes in the world and a few have made it to the Olympic stage," she said, explaining that's an added bonus. "Salomon tries to appeal to everyone, but we lean more to the core of snowboarding as opposed to a pay-to-play scenario like the Olympics."
Quigley said she's not aware of any legal or financial penalties Salomon Snowboards has had to pay in violation of Olympic rules, at least in her two years working for the company.
"From a brand perspective, it's just not worth it to meddle in there," she said.
Read More: Should US Olympians Pay Taxes on Medals?