— -- Amazon set up shop as an online book seller when buying anything from the Internet was a radically new idea for many Americans -- and two decades later, the company today became more valuable than Walmart.
A surprise second quarter profit announced on Thursday gave Amazon's stock a 17, which held this morning when trading opened -- giving Amazon a market cap of $263.2 billion. The valuation surpasses Walmart, which has a cap of $232.7 billion.
Amazon's spectacular quarter included sales spike of 20 percent. That number does not includes sales from the Amazon's July 15th Prime Day, which the company said was a success and had sales outnumbering Black Friday.
While Walmart is still the world's biggest retailer in terms of revenue, Amazon's evolution from a start-up in a modest office building to a retail juggernaut employing more than 97,000 employees has changed the shape of the retail industry.
Here's a look at key moments in Amazon's journey from starting as a book selling start-up bootstrapped by CEO Jeff Bezos' parents to becoming one of the world's most admired companies.
Cadabra
Seeing an opportunity to harness the reach and power of this mystical place called the World Wide Web, Jeff Bezos decided to start an e-commerce site selling books, first calling it Cadabra but later changing the name to Amazon after realizing the name sounded too much like "cadaver."
His parents were his first investors, despite Bezos recalling in an Academy of Achievement interview his father having to ask him to explain what the Internet is. Bezos said he warned them there was a 70 percent chance they could lose their investment but the Bezos' smartly made the right choice.
Amazon made its first sale in July 1995, shipping one very curious customer the book "Fluid Concepts & Creative Analogies: Computer Models of the Fundamental Mechanisms of Thought."
Amazon's Initial Public Offering
In May 1997, Amazon announced its IPO and began trading on NASDAQ Under "AMZN." Later that year, the company introduced one-click shopping, allowing customers to expedite their online shopping experience.
Going Global
Amazon launched its first international sites, Amazon.co.uk (UK) and Amazon.de (Germany)in October 1998. The company today serves customers through at least 11 different retail websites spanning the globe.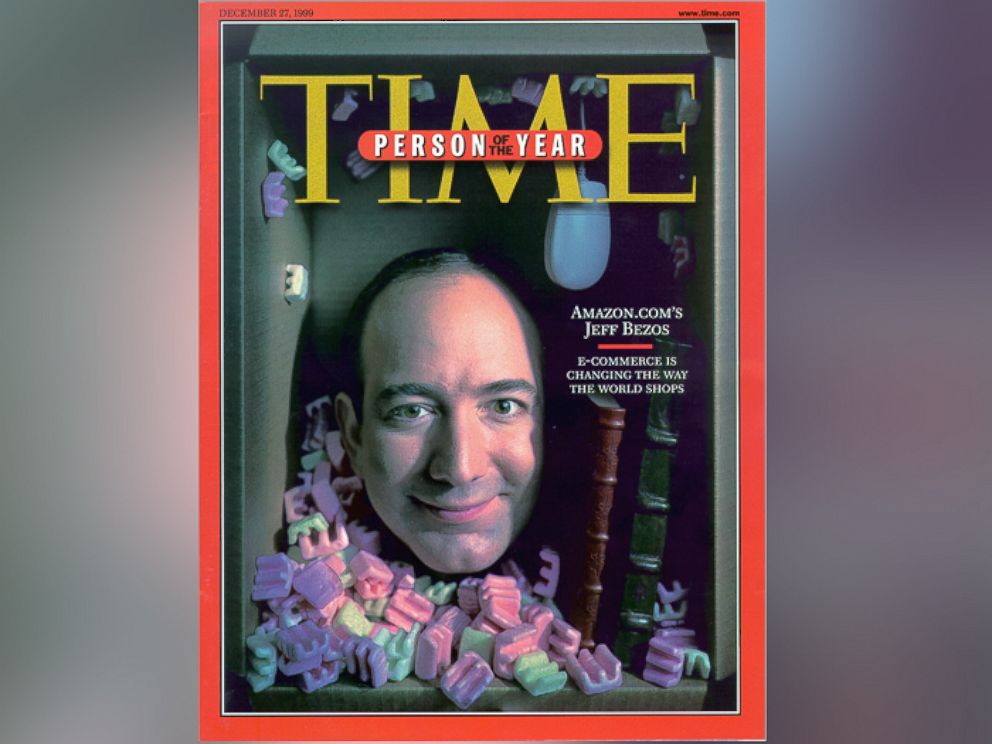 Person of the Year
Amazon was of course one of the companies to survive the dot com bubble of the late 1990s. At its peak, Bezos was named Time Magazine's Person of the Year.
Free Shipping
Shipping costs can be a deciding factor between a person buying something in a brick and mortar store or purchasing online. Amazon made a huge grab for more customers in August 2002 with one of its super saving shipping offer. The threshold was lowered from $100 to $25. Amazon today offers free shipping for people who buy $35 or more of eligible merchandise.
Becoming a Super Store
Amazon had come a long way from being just a book store. In 2003, the company added new categories, including sporting goods, outdoor equipment, gourmet food, health and personal care products.
Amazon Prime
Amazon debuted its Prime service in 2005, giving customers who pay an annual fee free two-day shipping. The program continues to go strong a decade later. Amazon said on Thursday the $99-a-year Prime loyalty program played a role in driving growth for its spectacular second quarter.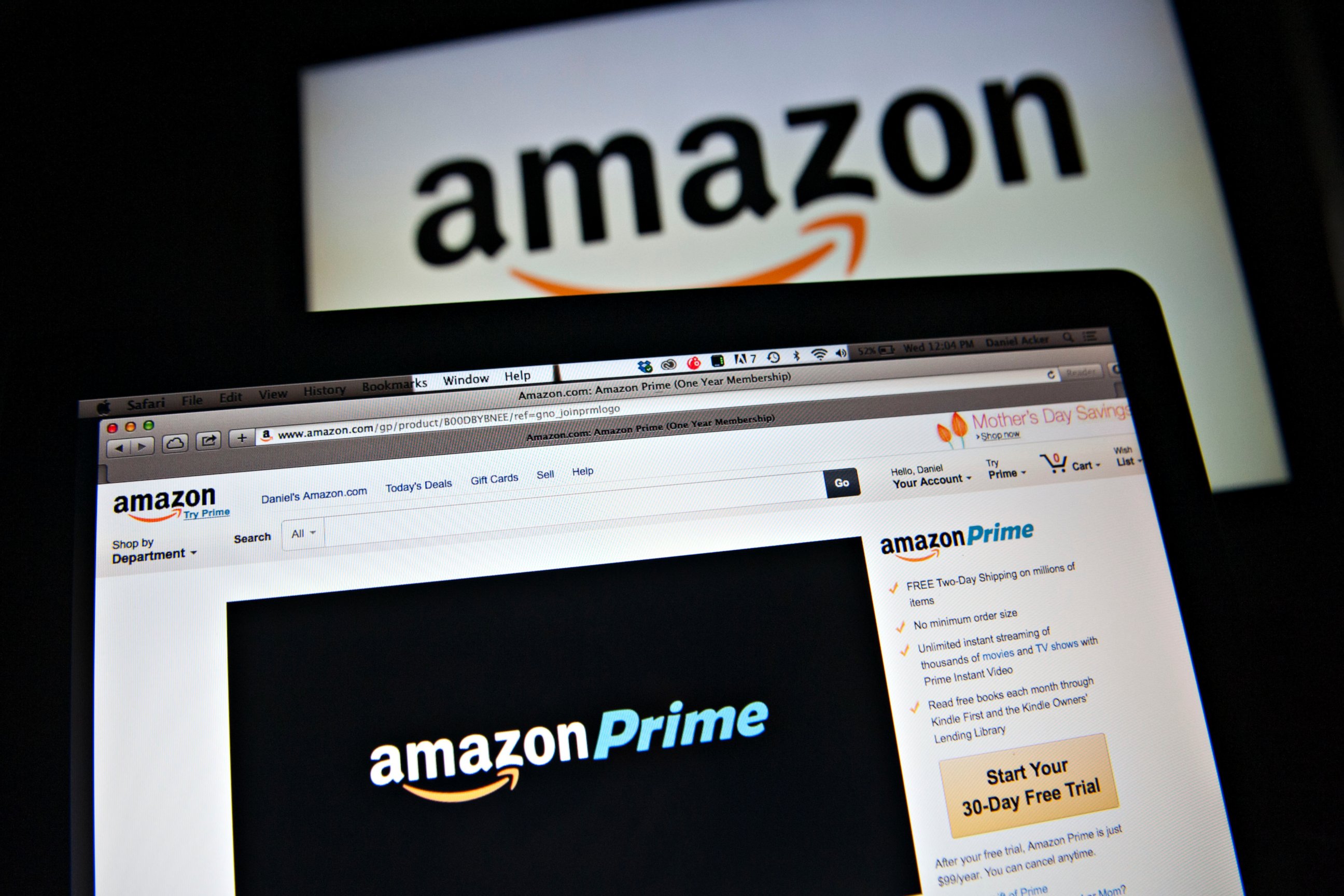 Amazon Studios
Launched in 2010, Amazon Studios develops television shows, movies and comics based on crowd feedback. "Transparent," has been the biggest hit to come out of Amazon Studios. The show, which won Golden Globe awards earlier this year racked up 12 Emmy nominations earlier this month.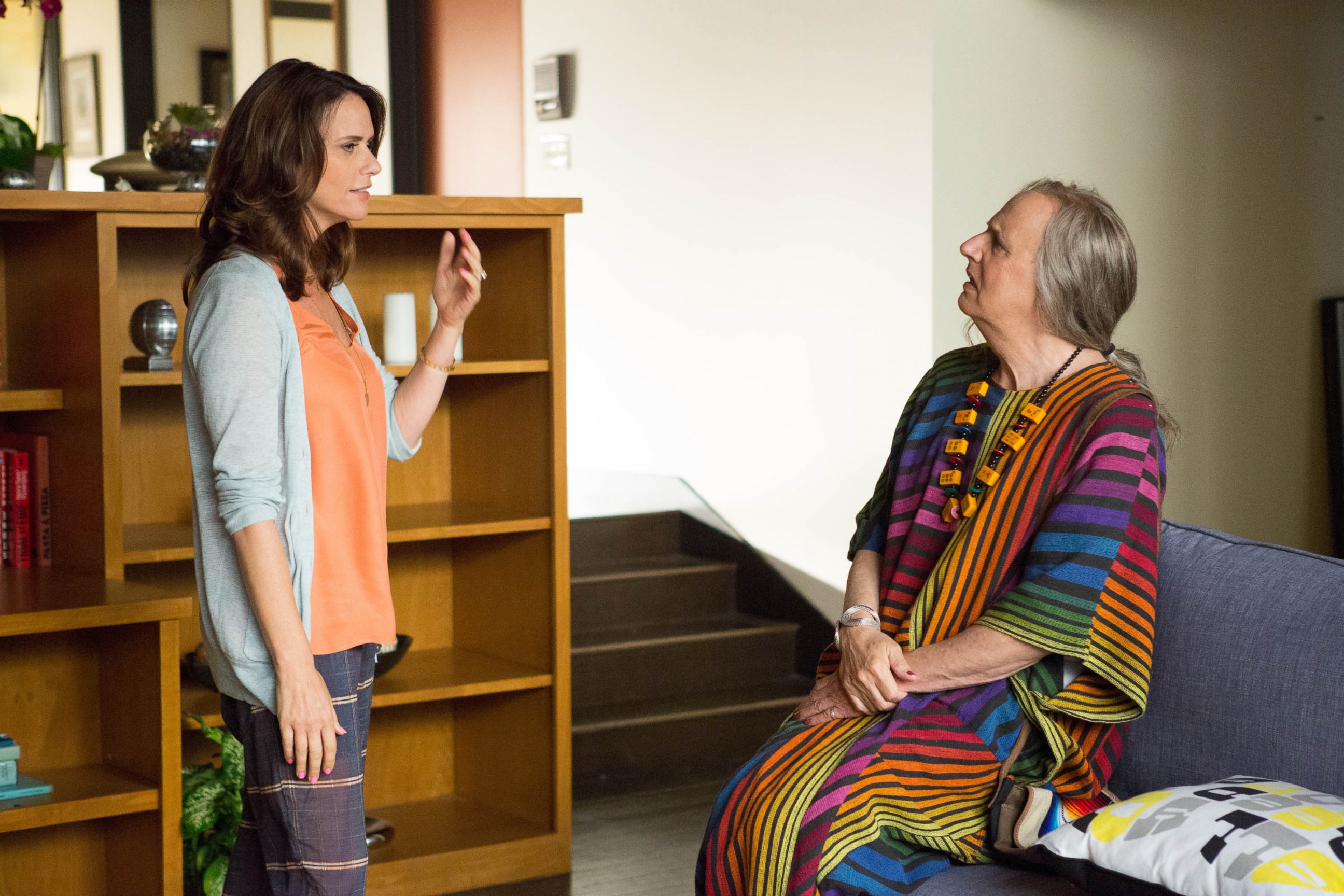 Amazon Web Services
One of the key drivers of this quarter's results is Amazon Web Services, a cloud-based suite of business tools. Revenue from the service was reported at $1.82 billion -- up 81 percent from the last quarters when Amazon began breaking out the business in its earnings report.