Apple Buys Topsy, Twitter Search Tool
What does Apple want with a Twitter search company?
December 2, 2013, 6:12 PM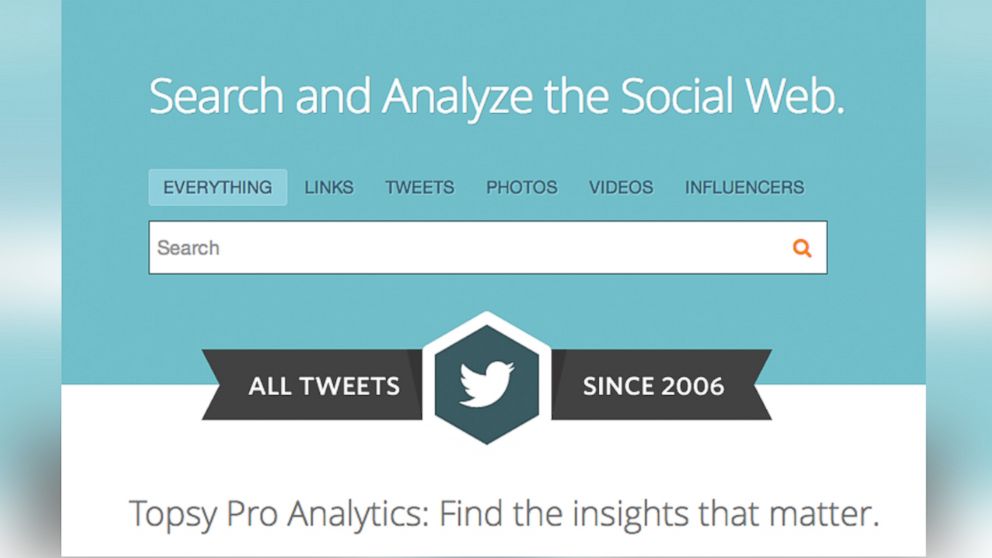 Dec. 2, 2013 — --
Apple might be becoming a bit more social.
Apple has purchased Topsy Labs, a Twitter and social media search platform, for more than $200 million, The Wall Street Journal first reported this afternoon. An Apple spokeswoman confirmed the buy to ABC News but wouldn't comment on the financial terms of the deal or the company's plans.
"Apple buys smaller technology companies from time to time, and we generally do not discuss our purpose or plans," Apple's Kristin Huguet said in a statement.
Topsy has become a go-to source for social media addicts looking to search for the latest tweets. For many, it provides stronger search capability than Twitter itself. As of September, the service had indexed every tweet since the first tweet in 2006. The company has been one of Twitter's preferred third-party services, with direct access to the company's "firehose" of tweets.
Of course, what Apple plans to do with the newly acquired company is the big question. Tim Cook, Apple's CEO, has long said that the company plans to integrate with other social networks rather than build its own. When ABC News asked Cook about its plans for social networking at the All Things D conference in June 2012, Cook said, "Apple needs to be social, but it doesn't have to own a social network."
Apple also declined to comment on whether the service would remain open to the public. Hopstop, a public transit map company, acquired by Apple in July, still remains open for business.
Apple has integrated Bing search into Siri and Twitter, Facebook and other social services into its iOS and Mac OS X operating systems.