Apple fans can expect a springtime surprise.
Interested in
?
Add as an interest to stay up to date on the latest news, video, and analysis from ABC News.
Invitations were sent out today for an event to be held at Apple's campus in Cupertino, California, on March 21 at 10 a.m. PT.
Apple was characteristically coy about what to expect but offered one clue, teasing: "Let us loop you in."
Over the past year, Apple has introduced super-sized iPhones, but the company's next release could be getting smaller.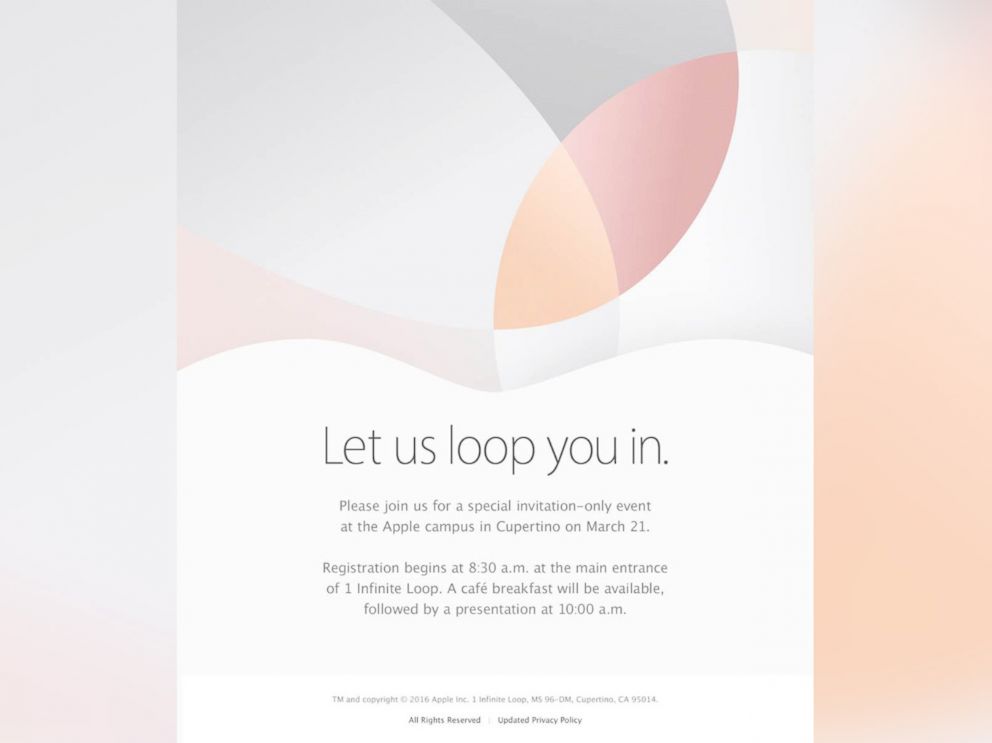 The Apple rumor mill has been in overdrive with predictions that Apple may introduce a new 4-inch device called the
iPhone
5se (special edition) to replace the iPhone 5s in its line-up of smartphones.
The rumored new device would be about the same size as an iPhone 5s but would come with some of the newer design and software updates found in Apple's past two releases, the iPhone 6 and iPhone 6s, including a faster processor, photo and video upgrades and Apple Pay capability, according to reports.
It's also expected Apple will introduce a new iPad and possibly new Apple Watch band options (perhaps that's the loop-in clue?) and a number of hardware and software updates.
Let the countdown begin.