Apple unveiled a new version of its iPad Pro, Pencil and MacBook Air at an event themed around creativity on Tuesday in Brooklyn, New York.
The event, which took place at the Brooklyn Academy of Music's Howard Gilman Opera House, was the company's second product announcement this fall.
MacBook Air
First up: the new MacBook Air.
"Mac is the most essential tool for creativity," Apple CEO Tim Cook said as he took the stage to roaring applause. He then played a video created on a Mac which stitched together black and white still photos of famous personalities, including Vogue's Anna Wintour and tennis champion Serena Williams.
"What we all want in a Macbook Air is a retina display," Cook said.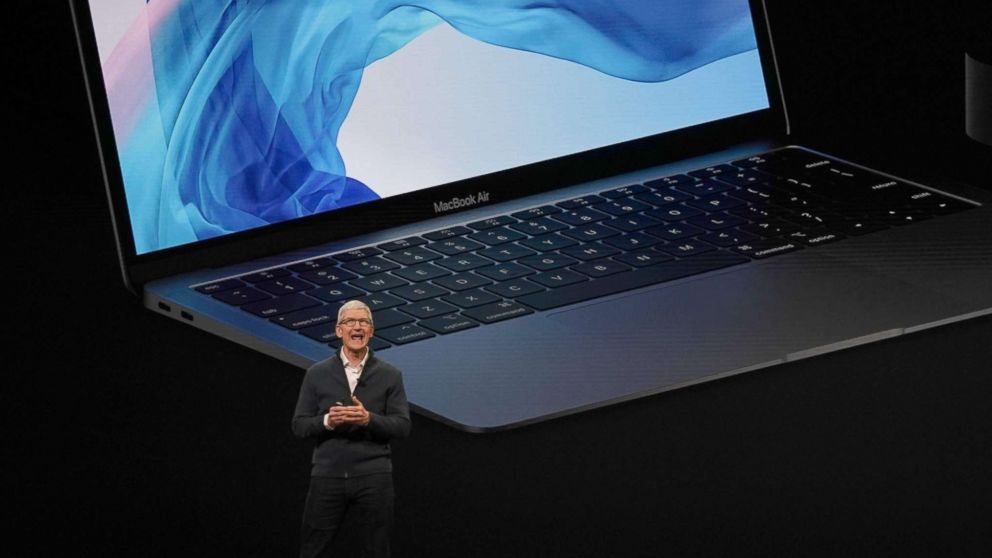 In addition to a revamped display, the new 13.3-inch Macbook Air offers 48 percent more color. Four million pixels quadruple the previous resolution, allowing images and text to appear sharper and more detailed.
The new laptop has several new features linking it to the newest iPhones. There's Touch ID, which unlocks the computer and turns it on. The user's fingerprint can also access Apple Pay and third party apps to pay for purchases on the spot. There's a high-definition camera for FaceTime and a T2 security chip, with an "always on" processor to access "Hey Siri" like the handheld product line. The trackpad is 20 percent larger and the keys offer a more "precise and responsive" user experience.
The laptop was built with wide stereo sound and multiple ports, including the Thunderbolt 3, USB and HDMI to connect with more devices than previously possible, which was a source of irritation for some users.
In terms of portability, the new Air is slightly lighter, shedding a quarter of a pound to weigh in at 2.75 pounds. It has 17 percent less volume and is 10 percent thinner than the previous iteration, at 0.61 inches at its thickest. It promises 12 hours of battery life for wireless web browsing and 13 hours of iTunes movie playback.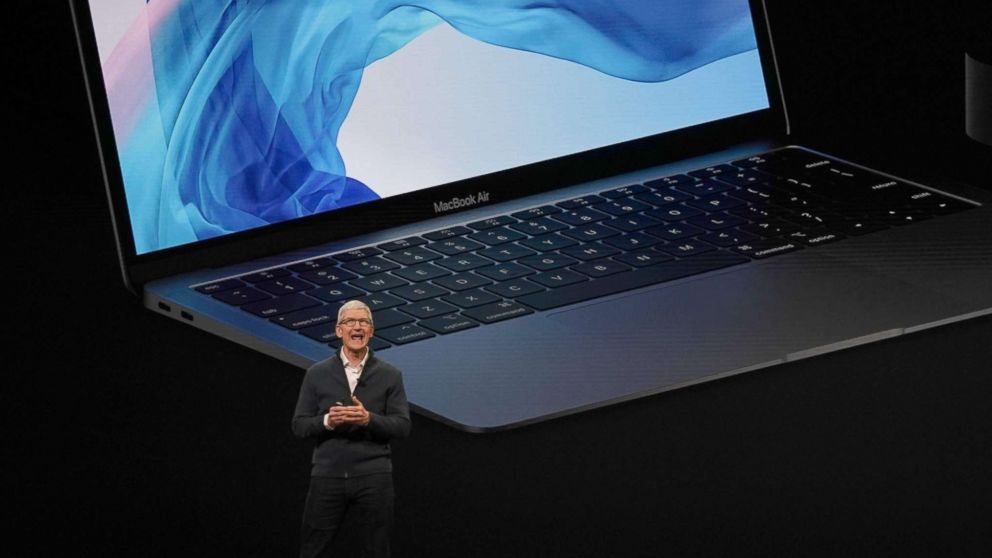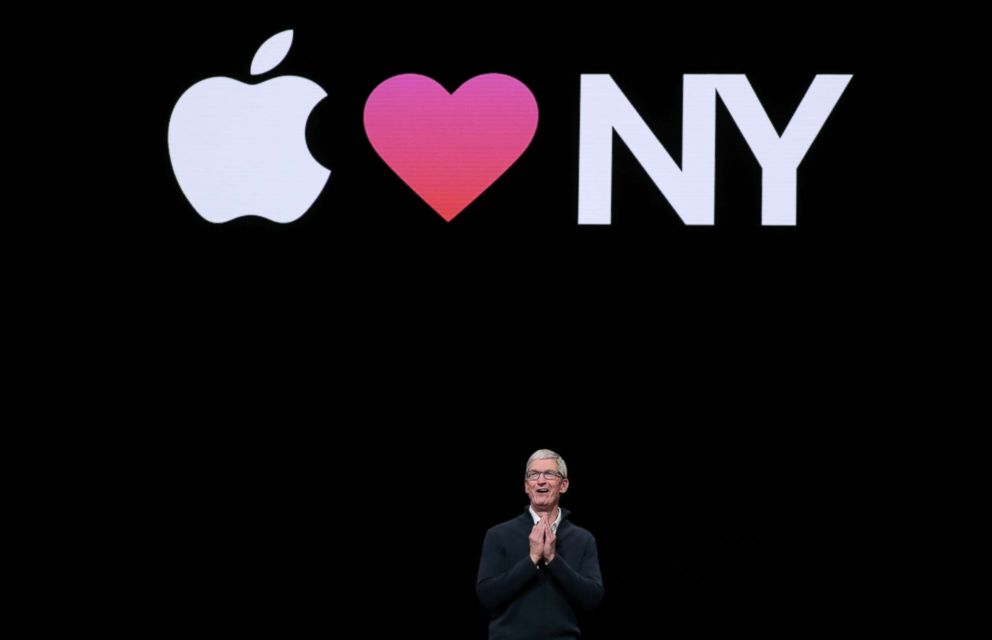 The MacBook Air went on sale on Tuesday and will be available Nov. 7. It starts at $1,199, and comes in three finishes: gold, silver and space gray. It is made from 100 percent recycled aluminum.
iPad Pro
The iPad Pro was revamped and positioned as a more fully fledged portable computer and also as a gaming console, in a nod to lagging sales for a product that is cannibalized by its siblings. As smartphones become bigger and more powerful, and laptops like the Air get thinner and lighter, it's been difficult to see the need for a separate tablet device that's in between two devices with more functionality, analysts said.
"A lot people abandoned the tablet in general," Gartner analyst Mikako Kitagawa told ABC News. "They don't put the touch screen on the MacBook because they want to differentiate it from the iPad. Most Windows 10 products have touch screens."
In the newest version of the iPad Pro, the home button is gone. It's been replaced by Face ID, like the iPhone X line. Users can use two apps at the same time, with new "split view" and "slide over" features.
The iPad Pro come in 11-inch and 12.9-inch displays and pricing starts at $799. Both models are the thinnest to date, at 5.9 mm.
However the new features aren't enough to get most consumers to upgrade or buy new devices, Kitagawa said. The bright spot may be in sales for professionals in graphic design, animation or similar fields.
Indeed, illustrator Robert Generette III, aka Rob Zilla, uses the iPad Pro to create his work, including designs for the Black Panther and Ant-Man and the Wasp Xbox consoles. Apple tapped the Maryland-based artist to attend the event, and he told ABC News he would be upgrading to the new iPad Pro as he checked out a display model to see if his app was installed on it.
During the keynote, Apple positioned the tablet against gaming consoles, highlighting its augmented reality (AR) capabilities. Apple executive John Turnus called the iPad Pro "the best device ever created for AR."
Pencil
Apple also updated Pencil, a stylus that will connect (and charge!) wirelessly with the iPad Pro. It will now be able to switch functions with a double tap (such as toggling between pencil and eraser mode). It magnetically attaches to one edge of the new iPads.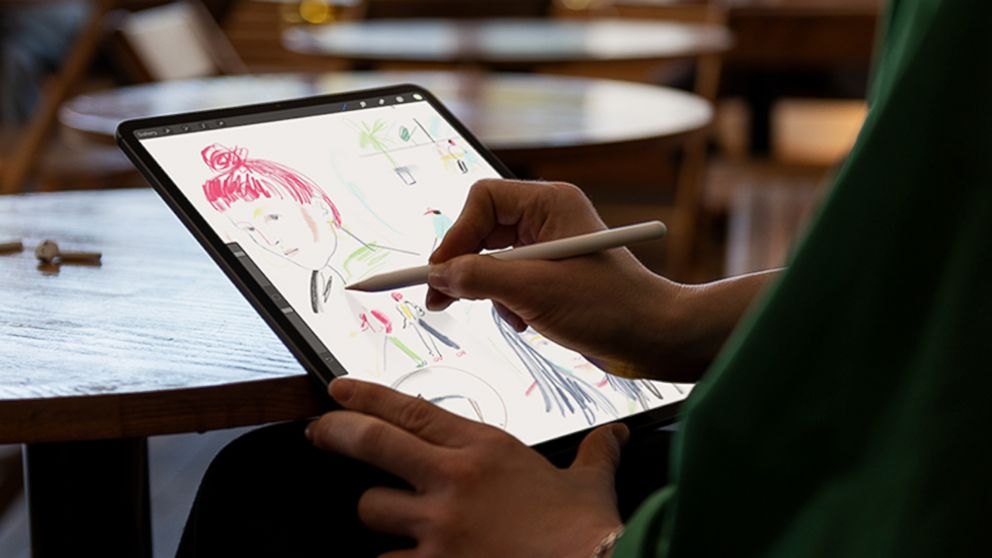 Gartner's Kitagawa said she was mostly unimpressed with the product announcements but gushed over the new Pencil.
"The Pencil is a great device. It's really unbelievable," Kitagawa said. "Nothing is really like the Pencil, but they really moved forward compared to the Microsoft Surface -- much better tech for the stylus. That's why artists go to Apple. If Photoshop is that different from the laptop, then the iPad becomes important for graphic-based professionals, like designers and cartoon artists. And that's a feasible market and those are the people who upgrade tablets very frequently. It's professional -- not for consumers."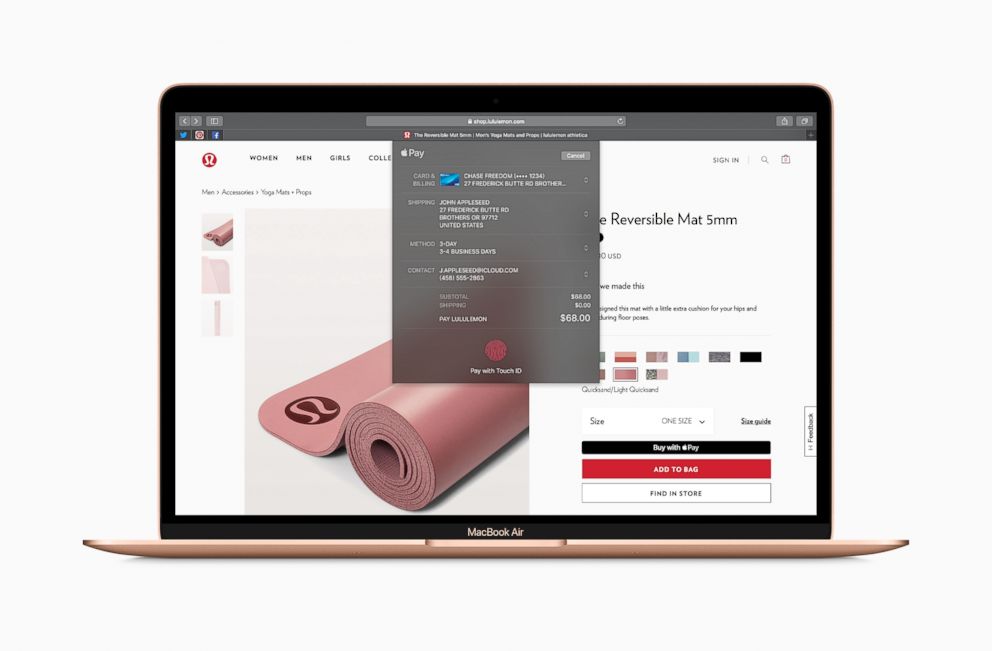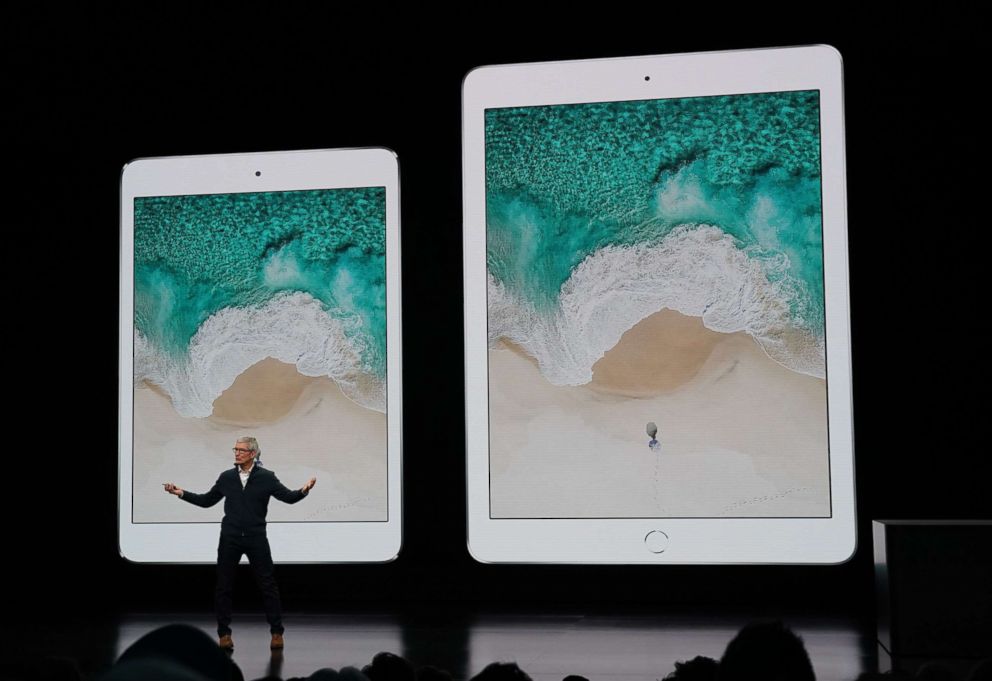 Artist and influencer Elise Swopes said she would definitely buy the new Pencil and loved that it attached to the iPad magnetically. She's already lost two previous iterations of the stylus.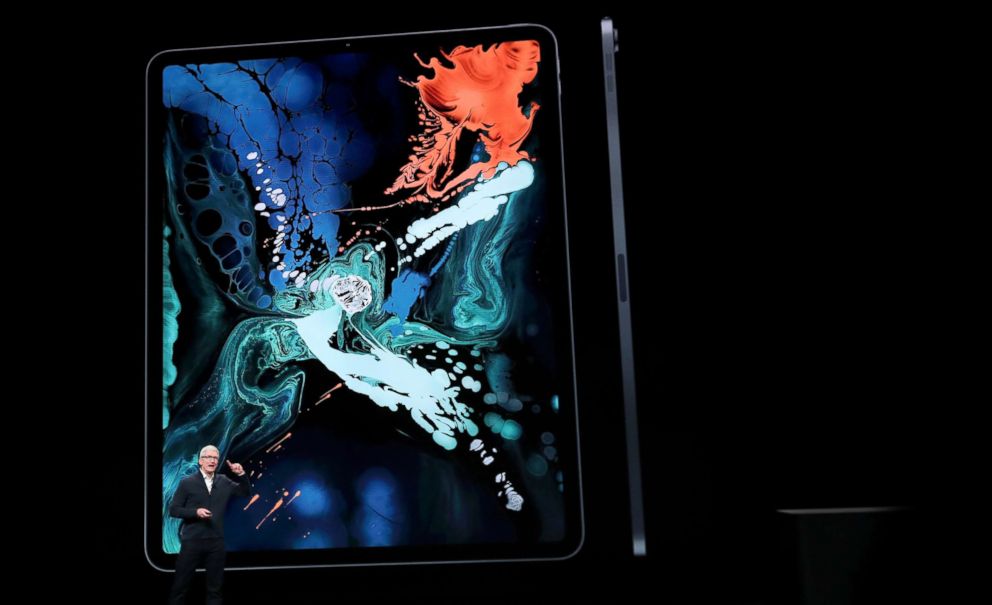 Mac Mini
Apple also announced details on the new Mac Mini: It now has 64 GB of storage and a starting price of $799.
The event wasn't just about gadgets. It was really tailored to a hyper-local Brooklyn crowd of hipsters, complete with a closing performance by Lana Del Rey and Jack Antonoff.
Cook seemed almost surprised at the roaring applause he received every time he took the stage, finally joking, "You may see me around your neighborhood."