The invitation says "It's only rock and roll," but to Apple-watchers, it's oh-so-much more.
Today, Apple Inc. hosts its annual music-themed, invitation-only media event and, once again, the Silicon Valley rumor mill is churning away.
Speculation is soaring about new iPods, an updated iTunes and even the so-called "iPad," a much-buzzed-about but as yet unconfirmed touch-screen tablet.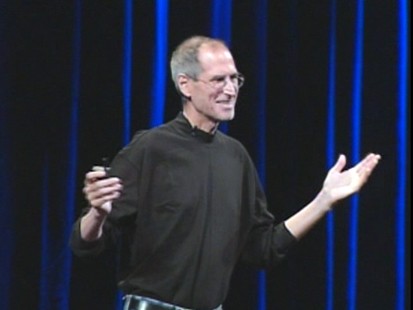 But for some, the biggest question about the event is: Will the man behind the curtain himself,
Apple CEO Steve Jobs
, make an appearance?
Jobs returned to Apple in June following a six-month leave of absence after undergoing a liver transplant that was cloaked in secrecy.
But aside from a surreptitiously captured image that surfaced on a gossip blog in July, Jobs has been largely hidden from public view, leaving industry watchers to continue their speculation about the status of his health and its impact on the company.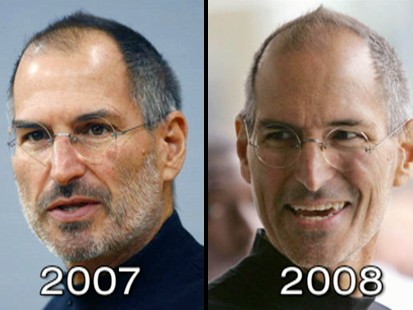 Some think he might make a long-awaited public appearance today.
Jobs' Absence Could Be 'Mild Negative' for Shares
"We think that he will be there," said Gene Munster, a senior research analyst for Piper Jaffray. "Part of the reason is that he is back at the company. He most likely will not be present the entire time. But what we've heard is that he's engaged again."
However, Munster said he expects Philip Schiller, Apple senior vice president of Worldwide Product Marketing, to man the microphone for most of the event.
Since the expectation is that Jobs is back at work and part of day-to-day decisions, Munster said that if he does not make an appearance at all "it's a mild negative for shares," although will not change his firm's long-term view.
As for the products themselves, Munster said he thinks the company might unveil iPods with a new camera feature and possibly an updated version of iTunes. He doesn't expect Apple to unveil a tablet until the first part of 2010.
Tim Bajarin of Creative Strategies Inc., a Silicon Valley analyst, said he and others are looking for the next generation of iPods to be unveiled today.
"Because Apple has moved so aggressively around the concept of applications for both the iPhone and the iPod Touch, it would not surprise us if we had a whole new range of products based on the iPod Touch concept," he said.
More iPod Touch-Type Products Could Be Unveiled
One possibility is that Apple releases a lower-priced iPod Touch, another is that it reveals a smaller version of the popular touch-screen product.
However, noting the rampant speculation that tends to accompany Apple events, he added, "None of us will know for sure until [today] when they get on stage and show us."
Does he think Jobs will grace the event with his presence? "That would surprise me," he said.
Even though Jobs is back and engaged with the company, Bajarin said he believes that Jobs is comfortable with letting his colleagues take the stage.
"In the last six to nine months, Apple's leadership has shown that they can pretty much step up and carry the company even in his absence," he said. "I think that's one big change we've seen in the last year, there's more of a willingness to trust his management team to carry out even product announcements," he said.
Will Jobs Continue to Be Apple's Public Face?
Although Jobs' role has historically been to be the company's public face, Bajarin said, "At this stage of the game, we really don't know what Steve's public persona will be going forward."
But other analysts say that keeping Jobs off-stage could be a mistake.
"He's back and having him not appear would be a different kind of problem," said independent analyst Rob Enderle. "Then the commentary would be: 'Why wasn't he there?'"
However, given reports that Jobs appears especially gaunt, Enderle thinks he might not appear in person.
"I think it likely Apple will do something creative to give Jobs a presence," he said, adding that they could patch him via video conference.
If he's too thin, Enderle said his physical appearance could distract away from the real purpose of the event: new products. And, since sales of mp3 players (as a class, not just Apple products) fell in the third quarter, Enderle said Apple needs this event to "revitalize" interest.
He expects Apple to announce a refresh of the iPods, perhaps some with an added video camera feature. He also said the nano and shuffle versions are likely to get physical changes.
Jobs' Could Make Products 'Pop'
While he said the company could tease the "iPad," like others, he doubts it'll be among the major announcements.
"The idea is to get people to look at these items in the fourth quarter, so people see them as new and exciting," he said.
And with Jobs involved somehow, he added, that task could be easier.
"If he's not there, they won't get the pop on the products," Enderle said. And "they really do need to get people excited about iPods."