— -- Boeing's new patent may let the force be with you even in real life.
The aircraft and defense company has taken a cue from science fiction with its plan to develop a Star Wars-style force field that would use energy to deflect any potential damage.
Just liking the luminescent shields seen in the film, Boeing's "Method and system for shock wave attenuation via electromagnetic arc" could provide a real-life layer of protection from nearby impacts to targets.
The downside: It won't protect from direct hits.
The system can sense when a shock wave generating explosion occurs near a target. An arc generator then determines the small area where protection is needed from the shock waves.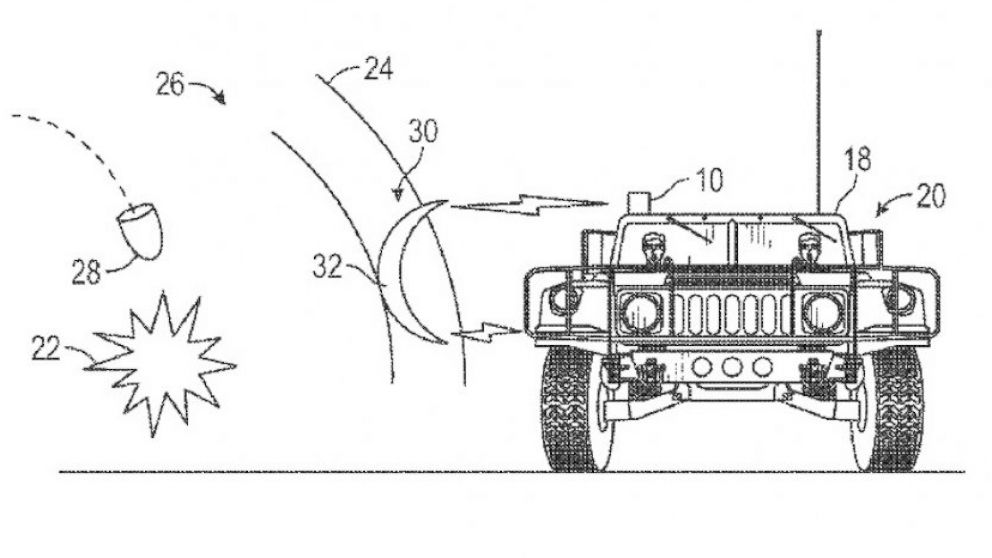 It then springs into action by by emitting laser pulses that ionize the air, providing a laser-induced plasma field of protection from the shock waves.
"Explosive devices are being used increasingly in asymmetric warfare to cause damage and destruction to equipment and loss of life. The majority of the damage caused by explosive devices results from shrapnel and shock waves," the patent says.
While Boeing may been granted the patent, it's unclear how long it will be before the company deploys the real-life force fields.