— -- The concept of the "smart home," a living space that is guided by tech and artificial intelligence, is a major theme at this year's Consumer Electronics Show (CES), which is being held at the Las Vegas Convention Center this week.
Smart home technology has featured prominently at the annual CES conventions over the past few years, and the arrival of Amazon's Echo, which emerged into greater public consciousness in recent weeks for serving as the "witness" to the suspicious death of an Arkansas man, has only strengthened the public appetite for greater domestic efficiency through the aid of technology.
But the 2017 conference features more nuanced smart home devices than the Echo -- some of them tailored for people with special needs, or health conditions. The products also aim to improve upon domestic chores you might not have known could be aided by tech, like caring for your hair.
For consumers who prefer to brave the outdoors, there are also highlights like a scarf that tells you when air quality is poor, improved cameras to document your travels, and the sporty Faraday FF91, which promises to accelerate at a faster rate than any other electric car that is currently in production.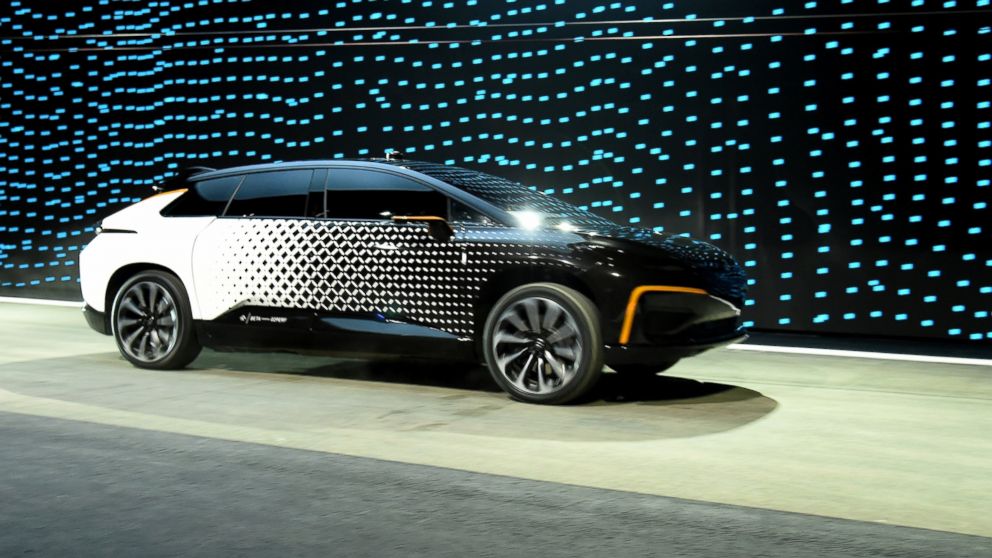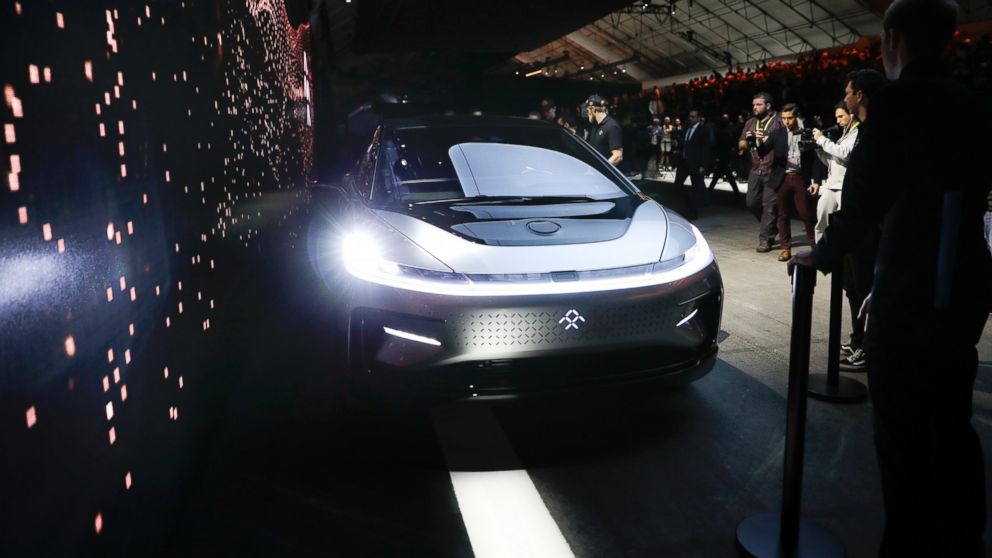 Here are some of the highlights to look for at CES 2017, which opens to the public on Thursday:
Tech to Help Those Who Need It Most
The number of elderly people in the West is expected to grow rapidly, largely due to the greying of the baby boomer generation. In America, the number of people 65 and older is expected to double by the year 2050, according to the Pew Research Center. Therefore, the need to care for elderly people is expected to become a major issue.
Enter Cutii, a friendly-looking domestic robot that its manufacturer promises will "revolutionize" the daily life of older people by helping them interact with "family, helpers, charities and doctors" through vocal commands.
Cutii isn't alone in its mission to make life easier for those in need. The CES 2017 also features the Rapael Smart Board, a device that helps recovering patients relearn arm movements, Laka's Smart Toy, an toy and app combination that is designed to benefit autistic and other special-needs children, and NeuroMetrix's Quell, a wearable pain relief band that uses neuro-stimulation to alleviate pain.
Also included in this category are toys designed to help children deepen sleep, hand rehabilitation devices for stroke victims, a home pregnancy tracker, hearing aids that connect to your smart phone, and a next-generation baby monitor that tells you when it's time to change your child's diaper.
Super Recorders
The confluence of social media and portable, high-quality camera technology have radically transformed the way we see the world today. Look no further than the phenomenon of civilian-recorded police shootings, which played a major role in 2016, causing waves of protest throughout the U.S., as well as a public debate that informed the 2016 presidential election.
The next generation of self-documentation will likely only become more immersive.
Enter Vuze, a small camera that enables users to take 360-degree pictures and virtual reality videos anywhere. There's also Hover Camera, a drone camera hybrid that uses facial recognition technology to follow a user around and shoot pictures or videos.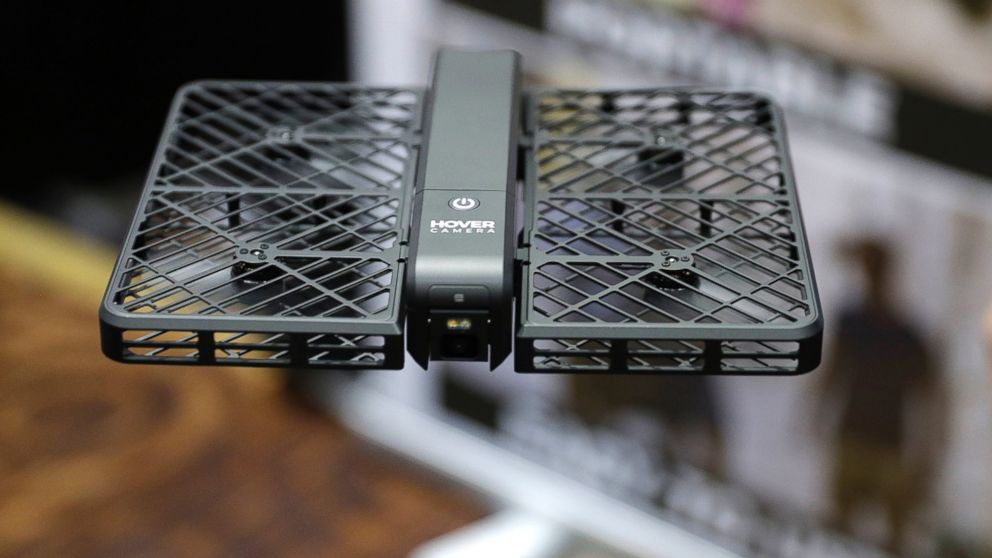 And for people interested in feeling, rather than seeing and hearing, CES 2017 features virtual reality shoes and gloves that add new sensations that help users experience touch.
Gadget Inspection
As with nearly every tech fair, luxury gadgets play an important role as well.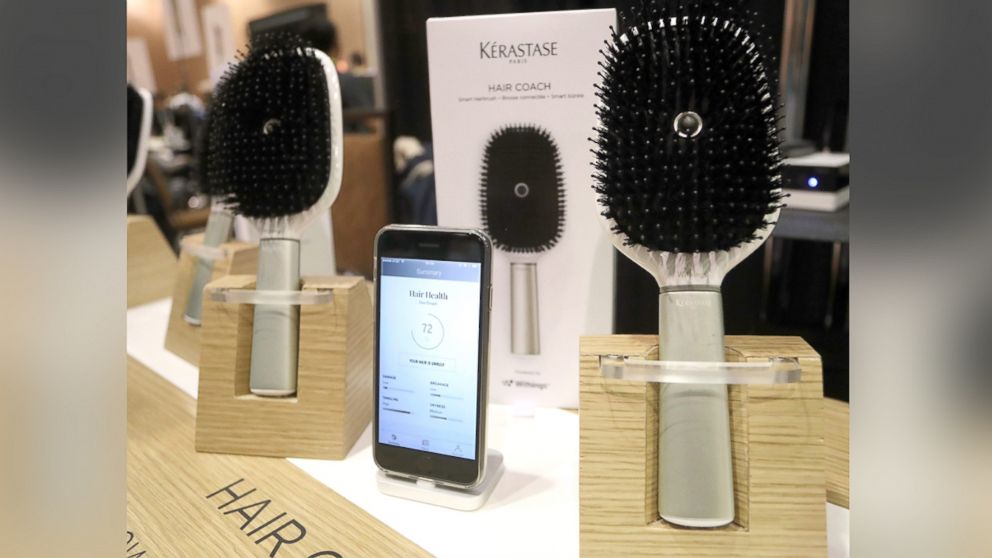 Smart hairbrushes, smart showers, nanny robots, portable desktops for gamers, and programmable LEGOs are among the items that are available for sale in 2017.
ABC News' Phaedra Singelis, Lawrence Dechant and Taylor Dunn contributed to this report.
Editor's note: An earlier version of this story misidentified a product being featured at this year's Consumer Electronics Show in Las Vegas. The correct name of the pain relief band is Quell, and it's made by NeuroMetrix Inc.