— -- Apple's next big reveal is nearly here.
Buzz has been building for weeks about the tech giant taking the wraps off its newest gadgets: a brand new device that will fit on your wrist? A bigger iPhone? We'll know for sure with today's product launch, an event shrouded in secrecy.
The event is set to begin at 10 a.m. PT at the Flint Center for the Performing Arts in Cupertino, California, the same Silicon Valley auditorium where Apple's late co-founder, Steve Jobs, unveiled the Mac computer 25 years ago. Apple last held an event at the theater in 1999, when it launched the new iMac, according to Mashable.
Cryptic invitations for the event helped to spark intrigue, featuring the tease, "Wish we could say more."
EXCLUSIVE: Apple will make a groundbreaking announcement on Tuesday - and ABC News' David Muir will be the only anchor there with an exclusive on World News Tonight
Meet the People Already Lining Up Outside Apple's Flagship Store
One of the gadgets expected to be unveiled is a wearable device some have called the "iWatch." The iWatch, or whatever it might be called, is rumored to include a slew of health tracking sensors and possibly a wireless way to recharge.
Pete Pachal, Mashable's Tech Editor, believes such a device could shift the industry.
"There isn't much in the way of smart watches. There's been wearables, but nothing that really works great with the iPhone," Pachal said.
Another potential highlight involves an iPhone with a larger screen, featuring a new material, something called "Sapphire Glass," a super-hard, almost unbreakable screen. Other potential features could include a fingerprint sensor, which is already on the iPhone 5S, along with a special embedded chip that could turn a phone into a mobile payment device.
Maybe.
As usual, Apple hasn't said what's on tap, although the company's top executives have repeatedly promised major breakthroughs.
"The location suggests this will be a historic event and the historic aspect will be their movement into a new category," technology analyst and longtime Apple watcher Tim Bajarin predicted.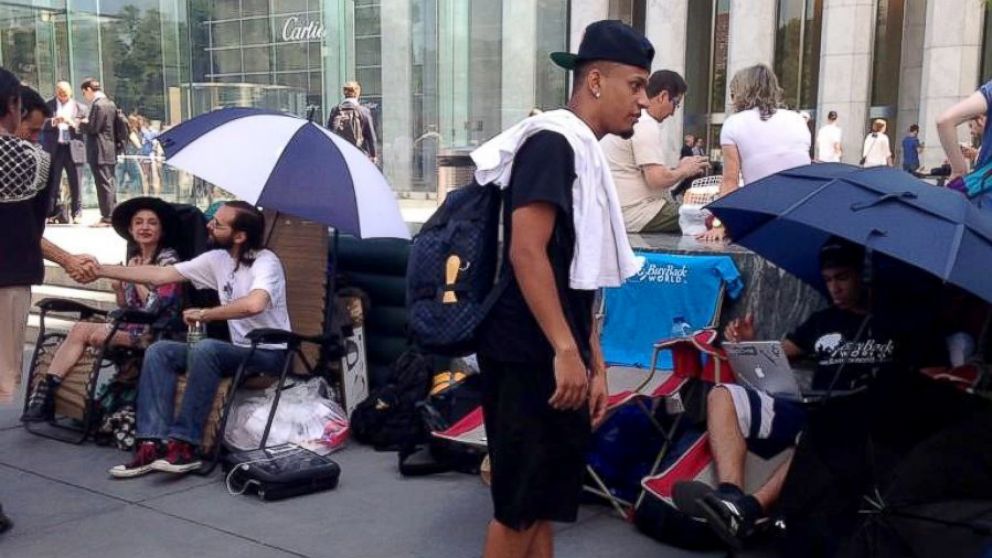 Apple's big event comes at a crucial time for the world's most successful and highly valued computer company. Apple has sold nearly 500 million iPhones so far, and the company's stock price has doubled in the past year.
The iPhone has come a long way since Jobs first introduced it to the world in 2007, an item Jobs called a "revolutionary and magical product that is literally five years ahead of any other mobile phone." He wasn't kidding.
While other phones on the market used buttons, the first iPhone model introduced the experience of using fingers to scroll. It was also the beginning of the shift in how people exchange messages with friends, family and colleagues. The first iPhone came with Apple's visual voicemail, meaning no more cluttered voicemail boxes. The feature, which is a staple on iPhone's to this day, gives users a listing of their messages and lets them decide which one they'd like to listen to first.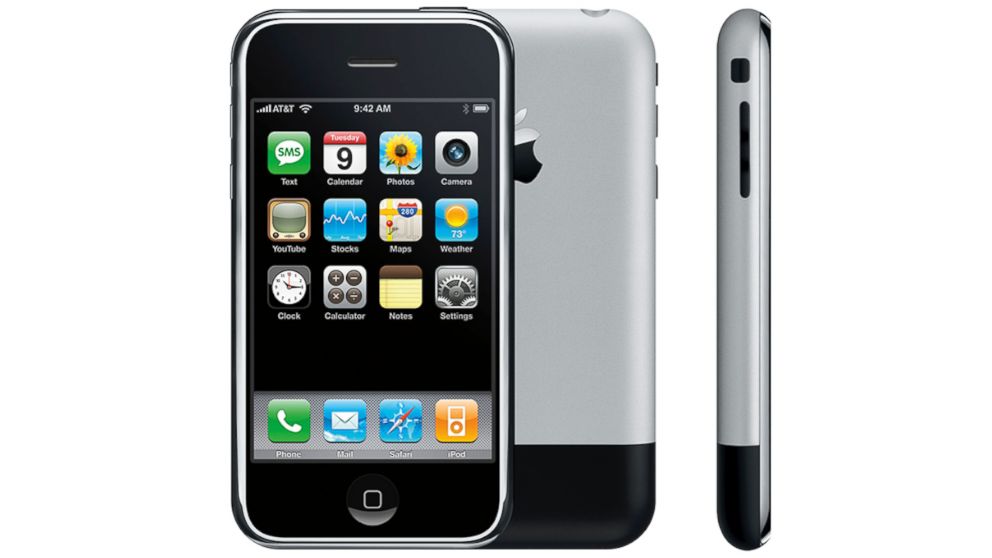 The iPhone 3G, which went on sale in 2008, included iPhone 2.0 software equipped to run hundreds of third-party apps through Apple's new App store, as well as built-in GPS for expanded location-based mobile services.
The iPhone 3GS in 2009 offered an autofocus camera, video recording and the freedom of voice control, while the sleeker, thinner iPhone 4 introduced FaceTime to the world, allowing users to make video calls from anywhere in the world as long as they were hooked up to a WiFi connection.
Siri, Apple's intelligent virtual assistant, was introduced with 2011's iPhone 4S.
Subsequent iPhone releases improved the product's size, speed, color and price point. With last year's iPhone 5S, users could feel a bit like James Bond, as the phone came with Touch ID, a security feature allowing users to unlock their phone and approve app store purchases with the touch of their finger print.
Speculation around today's announcement led people to start lining up outside Apple's major stores more than a week ago. If history is any indicator and the new phone is announced today, it likely won't come out for another 10 days, meaning some of the Apple enthusiasts could spend three weeks camping out in line for the chance to buy the company's latest gadgets.
The Associated Press contributed to this report.