— -- Two high school interns have created what may be the most addictive mobile game since "Flappy Bird."
"Let It Goat" stars an adorable goat named Mounty who players must help navigate perilous terrain and obstacles -- including zombies -- or risk seeing the cute creature impaled on a spike.
The game, which came from two SkyVu Entertainment interns -- "Jack and Jack" -- sailed into the top ten on iTunes after it was released July 2.
Is There Any Way to Make Flappy Bird Less Addictive?
Users are encouraged to tweet their high scores to the creators, Jack Johnson and Jack Gilinsky to have a chance to have the two creators follow them on Twitter. (The duo were already "celebrities" on Vine, with more than 3.9 million followers.)
The game is drawing rave reviews, including a five-star rating on iTunes -- perhaps filling that "Flappy Bird"-sized hole in the hearts of gamers.
"This game is really hard. But the animal is funny looking and the music is amusing," one review wrote. "I know this is probably bad to say, but i love it when i die. The goat makes weird noises when it dies and it makes me laugh so hard. Only Jack and Jack would come up with a game like this, aha."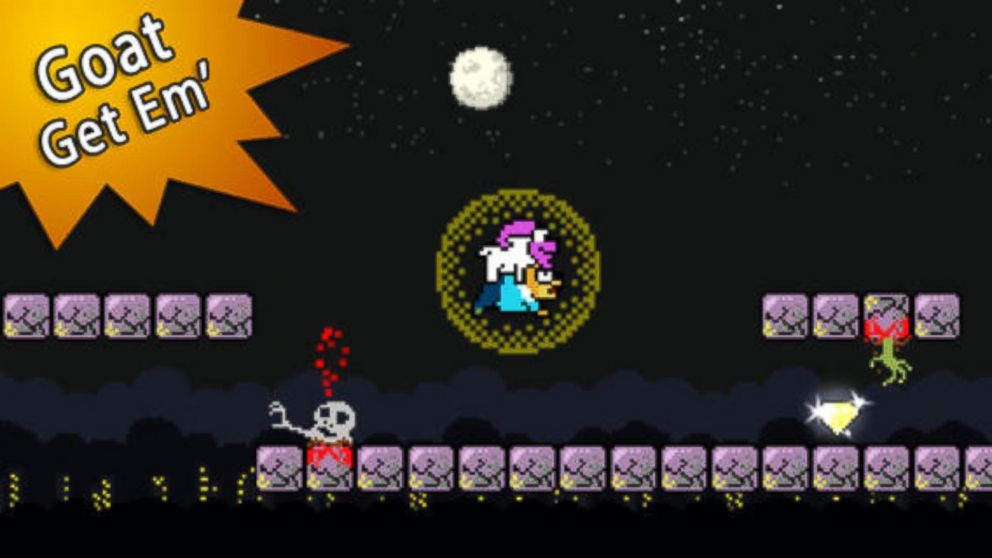 "Flappy Bird," which entails guiding a cartoon bird through green pipes, had been downloaded more than 50 million times before creator Dong Nguyen pulled it from app stores in February.
Nguyen said the game had "ruined his life." The hugely popular game had become too "addictive," he said, adding he wanted his life to go back to normal after the chart-topping app shot him into the limelight.