Google CEO Sundar Pichai promises to 'drop everything else' to address hamburger emoji debate
"If Sundar says they'll do it, consider it bun," one user joked.
October 30, 2017, 12:20 PM
— -- Google's big cheese is ready to put everything aside to tackle the debate over hamburger emojis that ignited on Twitter over the weekend: whether the cheese should be on top of the patty or below?
Google CEO Sundar Pichai took to Twitter Sunday to say he would "drop everything else" he's doing to address the matter.
It's safe to say that burgers are most commonly made with the cheese on top of the patty, as the Apple emoji features.
Author and media analyst Thomas Baekdal brought light to the design on Twitter after his comparison of the burgers went viral.
"I think we need to have a discussion about how Google's burger emoji is placing the cheese underneath the burger, while Apple puts it on top," Baekdal tweeted
Google's take on the hamburger emoji shows the cheese at the bottom of the American favorite, sparking controversy over the social media platform on how people assemble their burgers.
Other media companies like Facebook, WhatsApp and Twitter also have designed their emojis with the cheese on top of the patty, according to Emojipedia.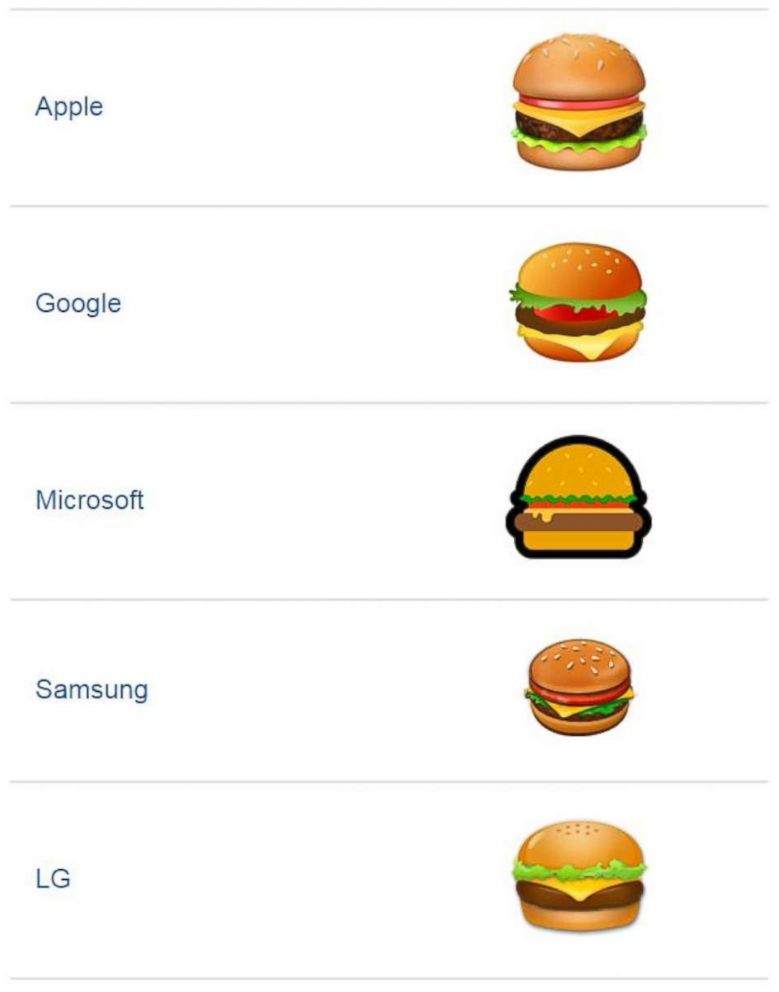 Google is the odd emoji out.
Twitter users have spoken out and made puns along the way.
After Pichai tweeted, one user wrote, "If Sundar says they'll do it, consider it bun."
Another user wrote, "Personally I relish this sort of discussion," in response to a user that wrote, "People, PLEASE lettuce quit while we're ahead."
Google did not immediately respond to ABC News' request for comment.