— -- Google, known for creating high-tech innovations such as self-driving cars and balloon-powered Internet, wants techies to play with something incredibly low-tech: a simple piece of cardboard.
Facebook may have the virtual reality headset Oculus Rift, but Google has figured out a way to turn your Android device into a basic 3-D headset, and it all starts with foraging for spare cardboard and other simple materials found in your garage or at a hardware store.
What Google Unveiled At Developer's Conference
Protestor Disrupts Google Keynote, Presenter Doesn't Miss a Beat
What It's Like to Use the Oculus Rift Gaming Headset
If you're up for a craft project, you'll need a sheet of corrugated cardboard, lenses, two types of magnets, velcro and a rubber band.
Google has provided a complete guide on how to build the "no-frills enclosure" here.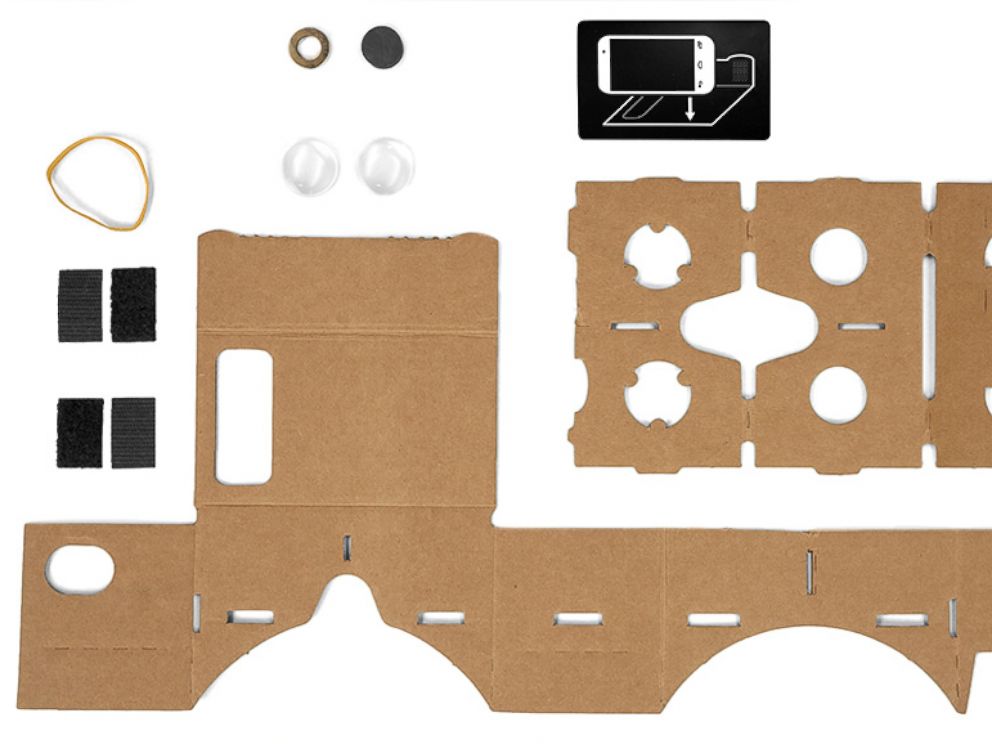 Once users are set up with their cardboard viewers, they will also need to download the Cardboard app from the Google Play store, which brings a taste of the virtual reality world to Android.
The hope is that techies will take advantage of Google's open software toolkit to write and share their own virtual reality experiences. According to Google, its "as simple as building a Web or mobile app."
"By making it easy and inexpensive to experiment with VR, we hope to encourage developers to build the next generation of immersive digital experiences and make them available to everyone," the company said.
While it may seem like an ill-timed April Fool's joke, Cardboard is the real deal and was reportedly part of Google's "20 percent" time in which employees are encouraged to let their imaginations run wild.