Google has come a long way since it started in a garage.
Interested in
?
Add as an interest to stay up to date on the latest news, video, and analysis from ABC News.
The latest renderings posted online for the search engine giant's proposed new Mountain View, California, campus show the quirky spirit of the company.
A giant main structure with a canopy skin propped up by poles. The canopy can be used to generate renewable energy, according to a preliminary project plan posted on the City of Mountain View's website. The renderings were first posted by the Silicon Valley Business Journal.
The initial plans for developing the North Bayshore area were submitted to the Mountain View City Council for consideration last year and were posted online, alongside a nearly 10-minute video detailing the project.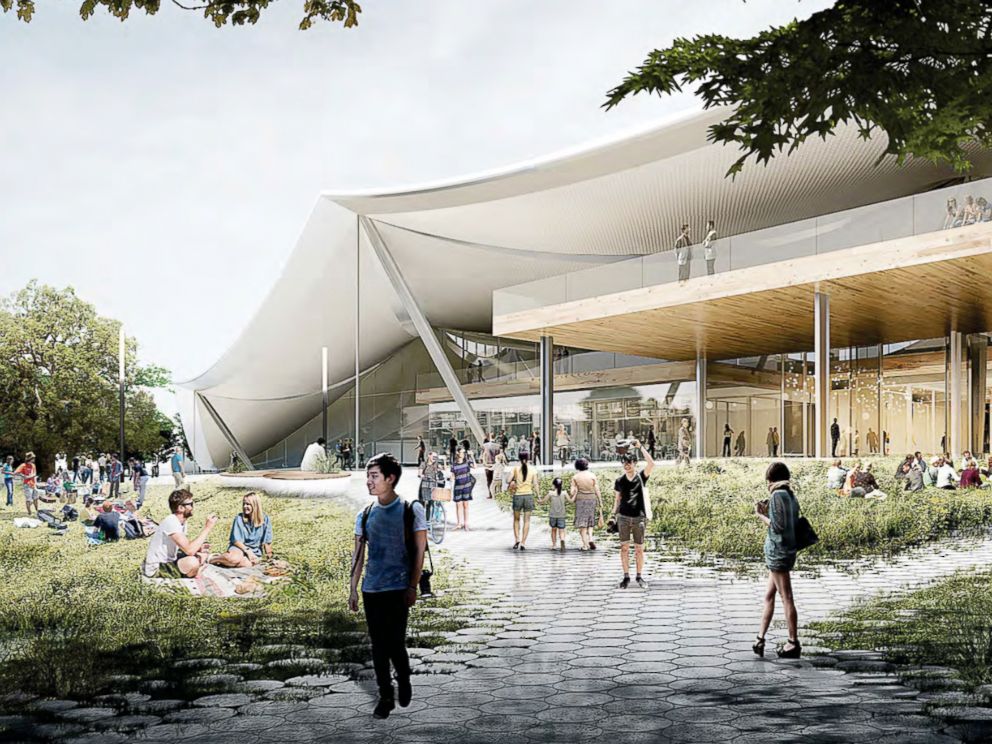 The office space is expected to be around 600,000 square feet -- but just as much consideration is being given to the outdoor space. While the buildings will increase Google's office square footage, the plan is to also open the campus up to the community to create a lively neighborhood feel with retail, restaurants and bicycle paths.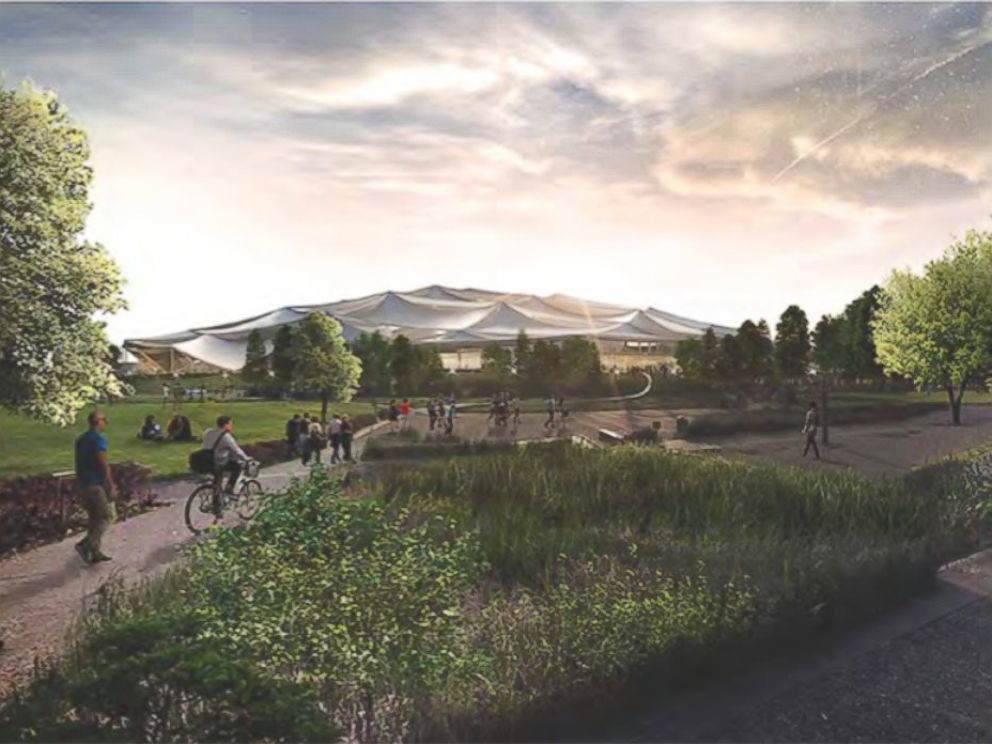 "We're really making sure that we make spaces very open and accessible so it's just not for Googlers, but it's for anyone who lives in the area to come by," David Radcliffe of Google said in a video proposal last year.