— -- It may seem the last thing the world needs is another social network, but one upstart has become a breakout hit.
Less than two months after its launch, Ello has managed to rise above social media malaise because of what it doesn't offer its users.
The social network is invitation only. The only way to join is to request an invitation or know someone who is already on Ello.
Tour the Social Network For Rich People
5 Things I Learned When I Quit Facebook
Spy Tweets: CIA Joins Twitter, Facebook
The site has surged so much since its Aug. 7 launch that there are reports it receives tens of thousands of requests for invitations every hour. Once users have scored a coveted invite to Ello, they're welcomed by a look that is decidedly different that other social networks.
Ello's interface is clean with plenty of white space.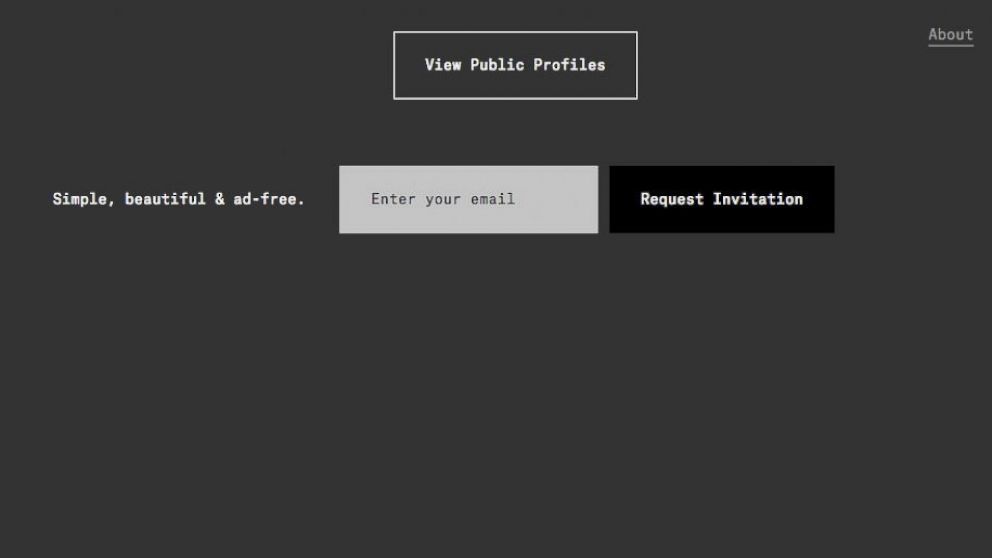 Absent are the newsfeed and right rail advertisements we've grown accustomed to on Facebook or the promoted tweets on Twitter. Ello, which doesn't charge users, promises to never sell advertising.
It's something the Burlington, Vermont-based social network feels so strongly about that they've even created their own manifesto that is proudly displayed on their website.
"Your social network is owned by advertisers," it reads. "Every post you share, every friend you make and every link you follow is tracked, recorded and converted into data. Advertisers buy your data so they can show you more ads. You are the product that's bought and sold."
Users who click "I Disagree" are re-directed to Facebook.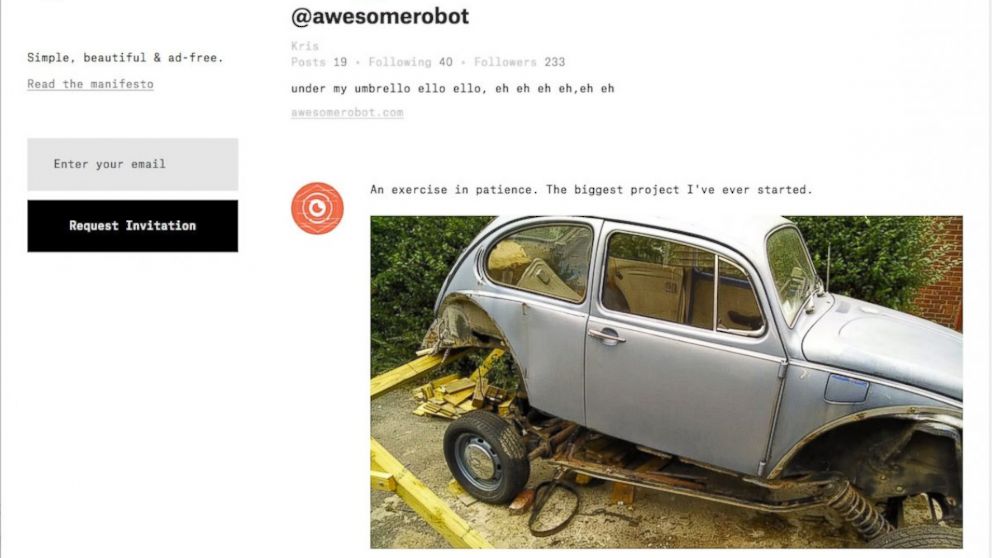 Free is nice and lovely but at some point, creator Paul Budnitz and its team realize they'll have to find a way to monetize the site while keeping Ello an advertising-free zone.
The solution: The team plans to create special features users can add to their accounts, and if they like them, chip in "a very small amount of money."
A sneak peek of what's to come: Private messaging, iOS and Android apps and a notification center.