— -- Mattel's Hello Barbie Hologram, a voice assistant paired with a "walking, talking, and dancing" Barbie character projection, will not be released as planned for the 2017 holiday season, the company said. The animated toy will be held until 2018 "due to additional testing of the platform."
Though it was a "tough decision" to hold the tech-forward toy back, Michelle Chidoni, vice president of global brand communications at Mattel, told ABC News the company wants to conduct more tests. The new release date is yet to be determined, anticipated to be in 2018.
Mattel unveiled the Hello Barbie Hologram as its newest venture into tech meets toys in February. It includes a "floating" image of Barbie projected in a pink box that awakens when a user says, "Hello Barbie." The animated Barbie can set reminders, check the weather and play music and games. Her skin and clothes can all be customized.
Unlike the Amazon Echo or Google Home that have open systems, meaning they pull information from across the internet, Hello Barbie Hologram operates in a closed system of curated content designed to protect children's privacy and provide internet safety. Parents provide consent and set control through an app.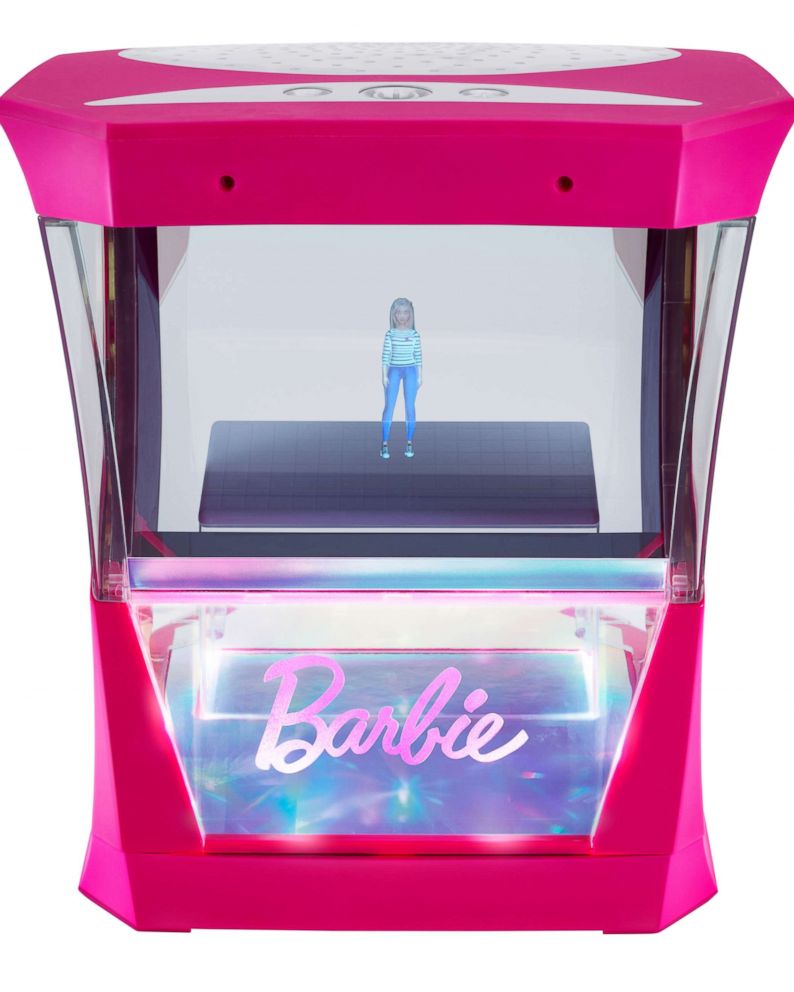 Pre-orders for the Barbie hologram opened in October, but have now been halted. Chidoni said about 100 people have pre-ordered the product so far and Mattel plans to keep all of its consumers updated on the new release date.
Hello Barbie Hologram follows 2015's Hello Barbie, a physical Barbie doll that connects to WiFi and has a two-way conversation with the user. It was the first doll with artificial intelligence, built with a microphone and speaker in a bejeweled necklace while a button on the belt buckle triggers voice activation.
The company said its research indicated that girls wanted even more interaction with Barbie, which led to the features included with the forthcoming Barbie hologram.
Hello Barbie Hologram will be the first artificial intelligence paired with hologram aimed at the toy market, according to the company, and is meant for children ages 6 and up. It will be priced at $225.
The delay in releasing Hello Barbie Hologram comes after Mattel canceled its production of a voice-enabled baby monitor, Aristotle, that was designed to work specifically for young children's needs, such as playing lullabies when they wake in the night. But, privacy concerns have been raised about the toy. Chidoni said the decision to cancel Aristotle was part of the company's change in toy technology strategy.