NASA's latest spacecraft is settling into life on Mars by catching some rays, recharging its batteries and taking stunning photos.
InSight, the robotic mining device that will eventually dig into the surface of the red planet, opened its solar panels on schedule Monday night, about five hours after a "flawless" landing, NASA officials said in a press release.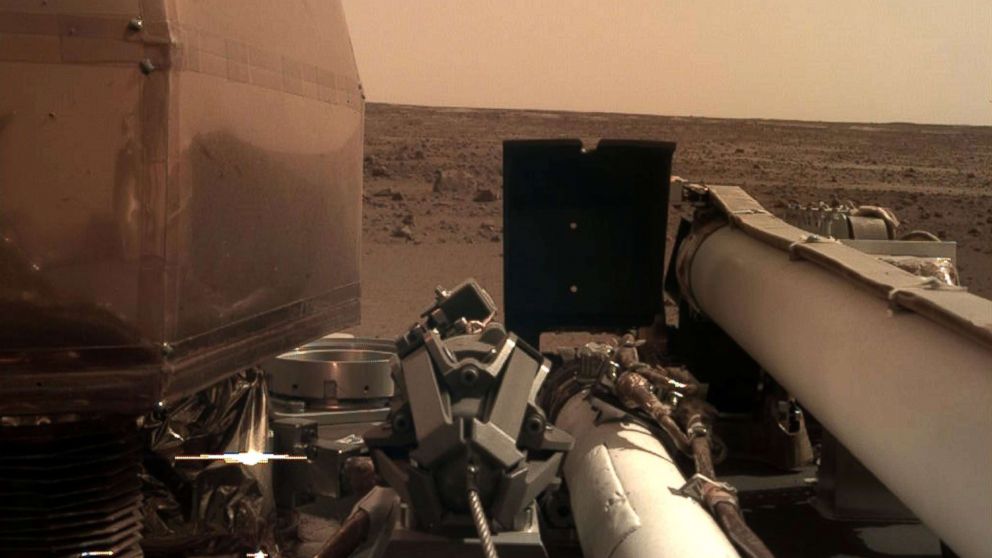 "The InSight team can rest a little easier tonight now that we know the spacecraft solar arrays are deployed and recharging the batteries," said Tom Hoffman, InSight's project manager at NASA's Jet Propulsion Laboratory in Pasadena, California.
On Tuesday, InSight is scheduled to begin operations on the Martian surface and start deploying instruments. Over the next few days, InSight's mechanical arm will continue to take pictures of the surface JPL engineers can use to decide where to place the instruments. They will take a couple months to fully deploy. In the meantime, the craft is waiting for the dust to literally settle.
InSight's twin solar panels are each seven feet wide, making the vehicle as big as a 1960s convertible when they are open, according to NASA. The solar panels will provide 600 to 700 watts on a clear day, or the amount needed to power a home blender, which is enough to operate the instruments. Mars has weaker sunlight than Earth because it's further from the sun.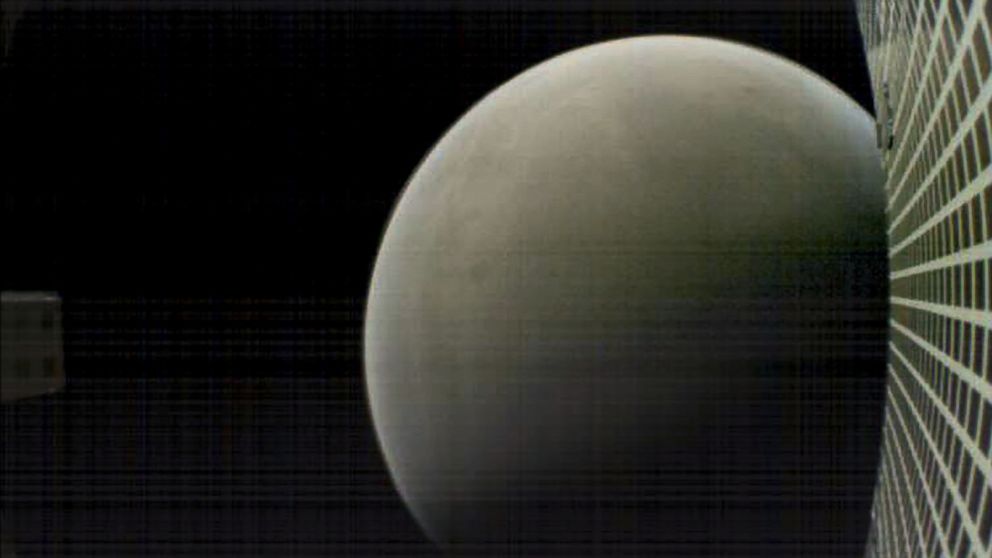 "NASA's InSight has sent signals to Earth indicating that its solar panels are open and collecting sunlight on the Martian surface. NASA's Mars Odyssey orbiter relayed the signals, which were received on Earth at about 5:30 p.m. PST (8:30 p.m. EST)," according to a NASA press release.
Odyssey is a vehicle that has been roving Mars since it was deployed in 2001. It is studying the planet's surface and also acts as a communications device to other rovers and landers on Mars. Spacecraft from Earth can only attempt a Mars visit approximately every 26 months when the two planets' orbits align around the sun at a distance that uses the least amount of energy to make the trip.
The InSight lander is operated by NASA and was built through an international effort with scientists from the U.S., France, Germany, United Kingdom, Spain, Switzerland and Poland contributing resources.