Oculus Rift: British Columbia Lures Tourists With Virtual Reality Experience
British Columbia testing virtual reality to lure tourists.
December 9, 2014, 1:42 PM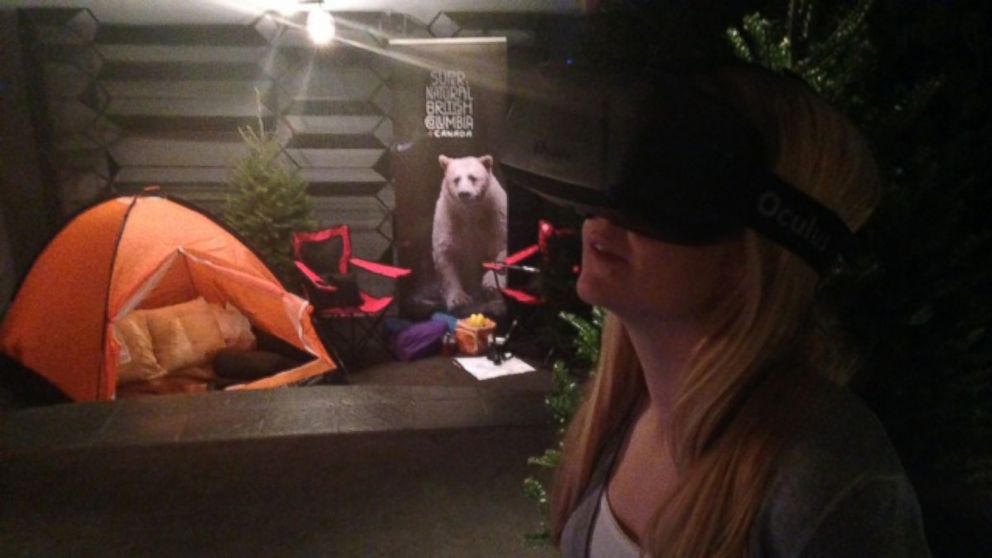 — -- Our neighbors to the north are taking a high tech approach to attract tourists.
The Oculus Rift virtual reality technology that Facebook acquired earlier this year is being tested by Destination British Columbia as a way to entice vacation seekers to visit the Canadian province.
"We just really wanted to make it an interactive experience, on top of being immersive, and give people the opportunity to make choices as if they were actually traveling in BC," David Giovondo, a creative director who worked on the Oculus experience, said in a video detailing how his team pulled off the feat.
It's just the latest way developers are innovating with the Oculus technology, which was acquired by Facebook in March for $2 billion.
Oculus is currently available to developers for purchase and is not yet on the mass market.
After strapping on the lightweight headset and spending a few minutes taking a virtual tour to British Columbia, it was easy to see why the technology could be effective in enticing vacationers to book a vacation.
Set in the Great Bear Rainforest on the Pacific Coast, the Oculus experience takes on a "choose your own adventure," feel, allowing the user to indicate whether they want to explore waterfalls or coast along in a small boat looking for seals.
Oculus knows which path to take based on the direction the wearer looks.
Destination British Columbia said they shot their video over the course of five days using seven HD GoPro cameras to capture all angles of the experience.
The cameras were attached to a spherical rig that was mounted to both a backpack and a hexacopter drone that was used to shoot sweeping aerials of the landscape.
The result is an immersive experience. Look up and you'll see the sky. To the right there may be seals while to the left, may be the coastline. Directly in front may be a companion in the boat.
Destination British Columbia said they hope to bring the virtual trip to trade shows in 2015 and make it free to download as soon as the headsets are available to consumers.