Clark Rockefeller -- the moneyed puzzle of a man who allegedly snatched his 7-year-old daughter off a Boston street last week in an elaborate kidnapping plot – was arraigned today in Baltimore two days after he was captured outside a carriage house he had purchased, purportedly to start a new life for himself and his little girl.
Investigators nabbed Rockefeller, 48, Saturday afternoon after receiving a tip from a local realtor who helped negotiate the sale of the house, authorities said. He is facing felony charges of custodial kidnapping, assault and battery with a dangerous weapon. A task force of Boston police detectives and FBI agents formed to determine Rockefeller's identity appeared not to have confirmed his real name by this morning -- the suspect apparently has no social security card; no driver's license; no wedding certificate to note his marriage to Sandra Boss on the island of Nantucket and no work or educational history.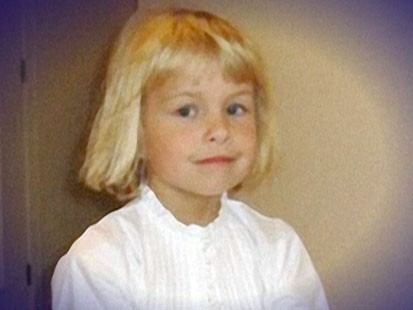 Rockefeller, handcuffed in khaki pants and a blue polo shirt, waived his right to challenge extradition to Massachusetts and can now be handed over to the Boston Police Department. Boston police have one week to pick Rockefeller up from a Baltimore jail.
Rockefeller will be prosecuted by the Suffolk County District Attorney's Office. The FBI will pull out of the case unless they can prove that Rockefeller committed a crime using fake identities, according to an investigator with knowledge of the case.
Rockefeller, an enigmatic man with a plethora of aliases, purchased a three-bedroom carriage house at 618 Ploy Street in the Mount Vernon neighborhood of Baltimore with $450,000 in cash two weeks ago using the name "Chip Smith," said John Day, the realtor whose company made the sale, in an interview with ABC News.
Smith did not present any identification during the sale, but told the realtor that he planned to move to Baltimore with his daughter and enroll her in school. Day said he did not ask for ID because the sale was negotiated through a second party that told him Rockefeller was in Switzerland and could not attend the closing. Renovations that were ongoing in the house were swiftly halted because Rockefeller wanted to move in immediately, Day said.
Rockefeller did ask about property lines and indicated that he wanted to build a fence to shield his home from an abutting property.
"He was a weird but worldly guy,'' Day said, adding that Smith spoke with a strange British accent and boasted of spending time sailing and traveling abroad to countries like Japan.
Law enforcement officials theorize that the mystery man wanted a fresh start in a new city.
"It looks like he was gonna start all over again,'' Thomas Lee, Boston deputy police superintendent, told the Boston Herald."The way he operates, I'm sure he would have started a new life in high-society circles, and probably become an upstanding Baltimore citizen."
"The case is far from over,'' Suffolk County District Attorney Daniel Conley told the newspaper Sunday. "In many ways, it has just begun."
Rockefeller's only tangible tie to the area was a dilapidated 26-foot catamaran he had moored in slip F-2 at Baltimore's Anchorage Marina for nine years, registering under the name Chip Smith. The vessel was not far from the Ploy Street home he purchased last month but was a wreck that had never sailed free from the slip, said the manager of the marina, Jim Roscoe, 43.
Roscoe became part of the investigation around 3:30 a.m. Saturday morning when he received a call from the FBI saying that they had obtained a warrant to search a boat. Roscoe was surprised to learn it was the small "chain-saw food" catamaran owned by the elusive man who fretted about his little boat.
On Saturday afternoon, with FBI agents present, Roscoe called Rockefeller on his cell phone and told him that the boat was taking on water. To bolster the ruse, he even placed water pumps near the boat, he told ABC News. But as soon as Rockefeller emerged from the house he was arrested without incident, Boston Police Commissioner Ed Davis said during a press conference at police headquarters Saturday afternoon. The girl, Reigh "Snooks" Boss, was found inside the house unharmed.
"I'm so happy to see nice people,'' the little girl reportedly exclaimed, according to FBI special agent Noreen Gleason. When Gleason and Boston Police Deputy Superintendent Tom Lee told Boss that her daughter had been found, the worried mother collapsed in the police official's arms.
"I caught her. She fainted dead away," Lee said. "She was overjoyed."
Boss then spoke on the phone with her daughter, who told her: "Daddy left me alone but these nice people came to get me.''
It was unclear late yesterday if Boss planned to immediately return to London, where she works as an executive for a high-powered consulting firm. The Harvard-educated Boss met Rockefeller in the 1990s after he dated her identical twin sister, Julia, law enforcement sources told ABC News.
The couple divorced in 2007. A judge impounded the divorce case file at the couple's request. Boss did legally change her daughter's name to Reigh Boss as part of the settlement with her ex-husband. She also reportedly paid him a substantial sum of money to relinquish custody of the girl, the sources said, but agreed to allow him supervised visits. It was during one of the supervised visits in Boston on Sunday afternoon that Rockefeller kidnapped his daughter off a street using unwitting accomplices to whisk Reigh out of the state.
As the father and daughter walked down a Back Bay street, a livery cab driver pulled up and Rockefeller picked up Reigh and jumped into the vehicle. The social worker supervising the visit was injured trying to prevent the alleged kidnapping.
Rockefeller also allegedly duped another friend, Aileen Ang, 30, into driving him to New York City for $500. Ang called police when he realized an Amber Alert had been broadcast for Rockefeller and Reigh. Rockefeller, who one police source called a "ghost," told Ang he was sailing out of town on a 72-foot catamaran named "Serenity."
He also insinuated that he was a descendant of the famed Rockefeller clan and that he was a graduate of Yale. Investigators have debunked both of those assertions. Investigators did confirm that Rockefeller traded $300,000 in cash for 300 American eagle gold coins. However, other stories he has spun, including a claim that his parents died in a car crash and that he worked as a physicist, remain unconfirmed.
It remains unclear why initial reports early Saturday from the FBI and other law enforcement sources indicated that Rockefeller had turned himself in to authorities.