— -- Halloween is creepy enough without adding a stay in a haunted hotel. But for travelers who don't care if they're kept up all night by ghosts and goblins, a stay in one of these 11 luxury hotels -- rumored to be inhabited by the supernatural -- might be the perfect way to spend the holiday.
Tauck, a 90-year old travel operator, inquired with hotel partners around the world to see which might qualify as the spookiest. Their list, shared with ABC News, includes spine-chilling stories and "otherworldly" features that surpass the typical in-room amenity or on-property entertainment. With a presence in more than 70 countries and with over 100 different tour itineraries, Tauck surveyed more than 200 of its tour directors.
Fairmont Le Chateau Fronentac, Quebec City, Canada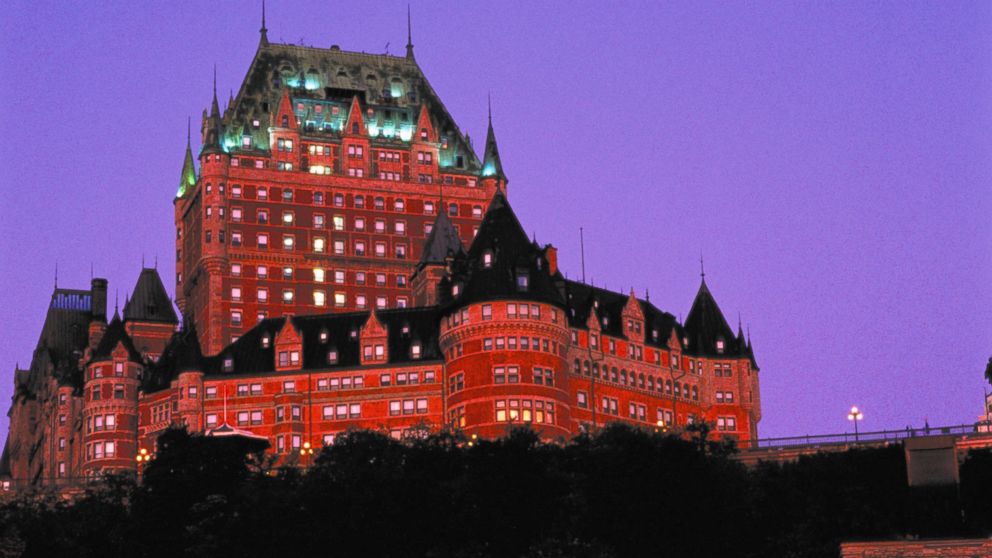 Tauck Director Britta Svensson nominated the imposing castle-like Chateau Frontenac, a landmark hotel in Quebec City, for a spot on the list. Svensson and several guests on one of her tours each saw a strange man sitting on a windowsill in the hotel, only to have him suddenly vanish.
"According to the hotel, it was likely the apparition of Louis de Buade, Comte de Frontenac, for whom the property was named. De Buade was a 17th-century governor general in Quebec. He'd left instructions that, upon his death, his heart was to be sent in a decorative box to his fiancée in Europe. However, his distraught fiancée was too grief-stricken to accept the unique memento, and it was returned to Quebec. To this day, de Buade is said to wander the hotel, still seeking to be near his beloved."
Chateau Rochecotte, Loire Valley, France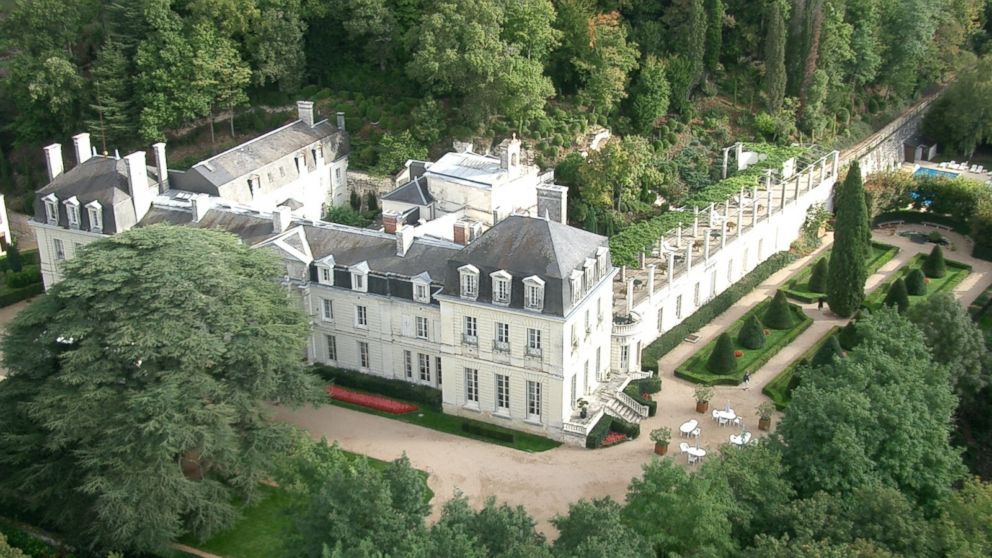 The Chateau Rochecotte was once owned by the Duchesse de Dino, who resided there with her uncle, the renowned diplomat Talleyrand, according to Tauck. Tauck Director Nicole Kreigenhofer shared a story that suggests that the Duchesse may actually still be in residence at Rochecotte.
According to Kreigenhofer, a Tauck motorcoach driver named Michel awoke one night at the chateau to find a woman in white with long flowing hair floating above his bed. Michel was so paralyzed with fear that he was unable to move or scream.
"From that night on," said Kreigenhofer, "Michel would either stay awake all night with the TV and lights on, or he'd sleep in the motorcoach -- he was too proud or embarrassed to ask for a different room." After several sleepless nights, Michel finally told his story to the front desk and the staff thereafter always tried to assign him another room.
Still, Kreigenhofer suspects that the experience had a lasting effect on Michel. "He retired not long afterward," said Kreigenhofer, "and I can't help but wonder if that was what pushed him into retirement."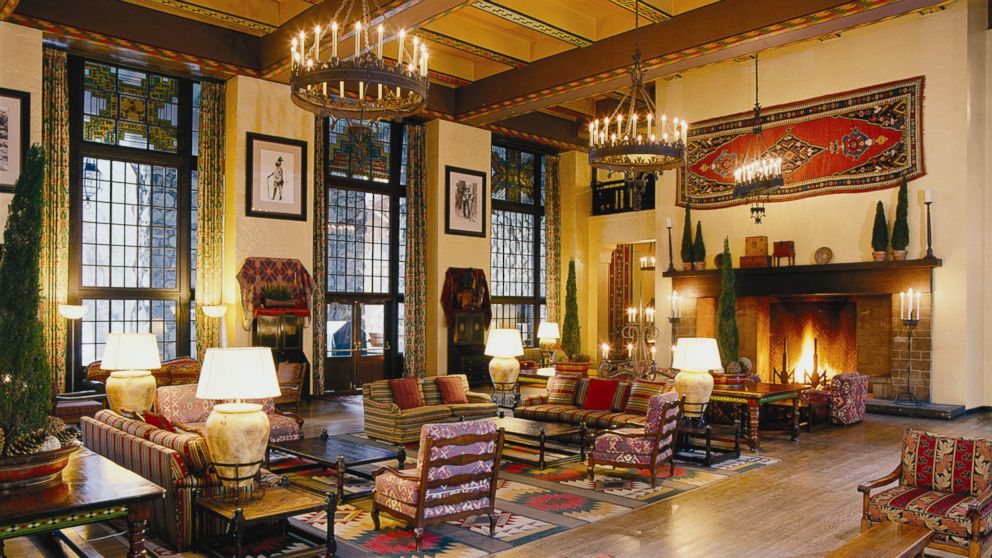 Guests on Tauck's "California's Gold Coast" tour spend two nights in Yosemite's rustic yet luxurious Ahwahnee, but "apparently other guests of the hotel refuse to check out -- even after 'checking out,'" the company said.
Tauck Director Cindy Walker refuses to stay on the sixth floor after having had strange experiences there, and it's also the sixth floor that she later learned may be haunted by the ghost of Mary Curry Tressider.
Tressider was instrumental in the hotel's development, and she lived in an apartment on the sixth floor until her death in 1970," according to Tauck. Shortly after her death, reports of an apparition moving about the sixth floor became common.
Another unusual story involves the Ahwahnee's third floor, where "President John F. Kennedy stayed during a visit to Yosemite in 1962. A rocking chair had been placed in Kennedy's room prior to his arrival because the chair's motion helped alleviate his chronic back pain. After Kennedy's death, housekeepers began reporting the presence of a rocking chair, rocking slowly in the room where the president had stayed -- despite the fact that the room hadn't ever been furnished with a rocking chair after Kennedy's visit," the company said.
Fairmont Banff Springs Hotel, Alberta, Canada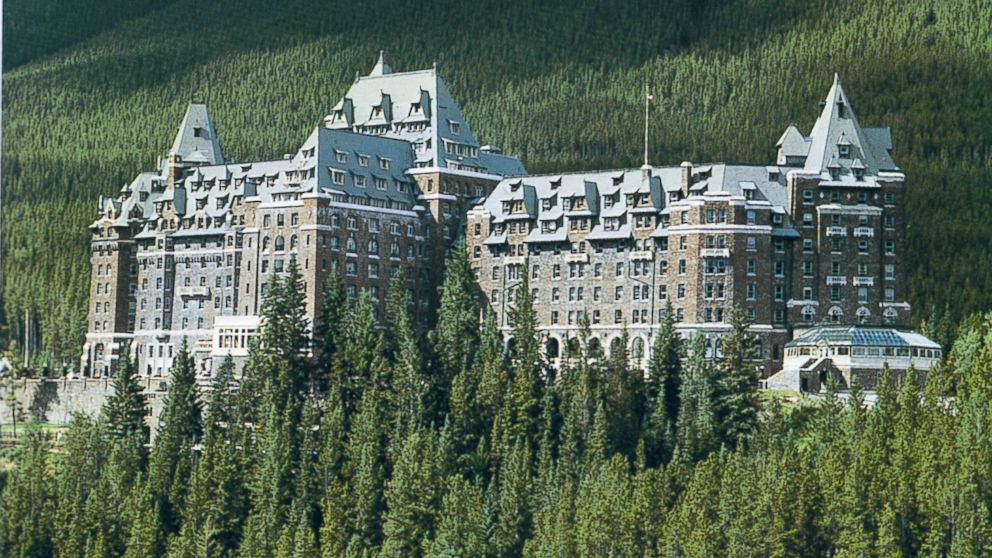 The Fairmont Banff Springs Hotel is a "glorious" castle in the Canadian Rockies, built in 1886 in the Scottish baronial style to accommodate travelers on the Canadian Pacific Railroad. Today, the hotel is a popular stay on a number of Tauck itineraries, the company said.
Tauck Director Ed Gans told two stories of ghosts at the Banff Springs. The first involves a helpful bellman named Sam who frequently assists guests on the hotel's ninth floor. "When guests try to engage Sam in conversation or offer him a tip, he quickly departs, 'almost into thin air,' one guest said. Guests are invariably shocked to learn that Sam is a former hotel employee who passed away decades ago," Gans said.
"The second story is a tragic tale of a young bride who, following her wedding ceremony, was descending a marble staircase in her bridal gown to the ballroom below," Gans added. "A sudden gust of wind tangled the gown's long train in the bride's feet, causing her to fall to her death down the marble stairs. Today the hotel still reports mysterious, chilling breezes on the marble staircase, and strange sightings of a beautiful woman in a flowing white dress descending the stairs or dancing in the ballroom."
Grand Hotel Parco dei Principi, Rome, Italy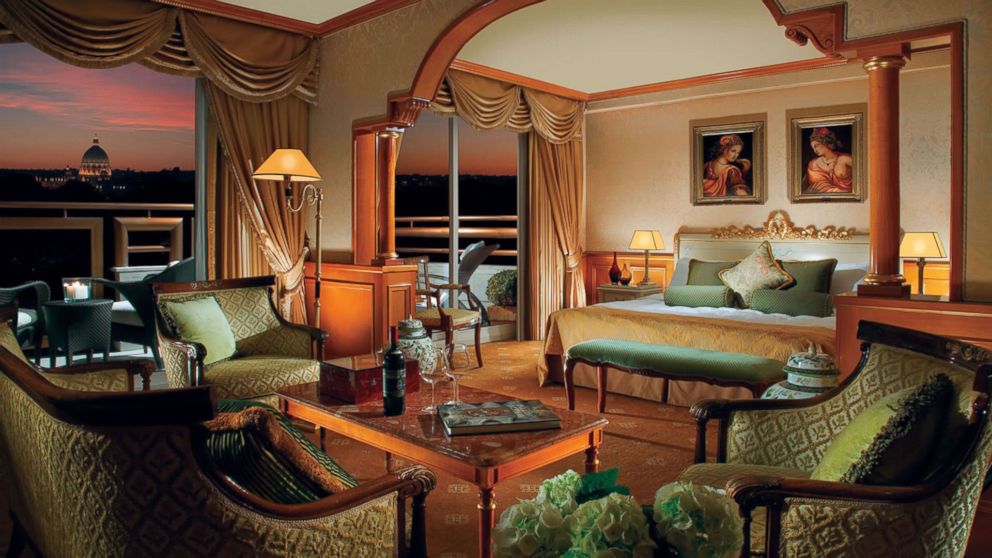 A more "playful spirit" appears to inhabit the five-star Grand Hotel Parco dei Principi in Rome, Tauck said. "Created by architects Massimo and Maurizio Papiri, the hotel and its décor recall the opulence of villas owned by Rome's nobility in the 1600s."
However, the charms of the Parco were sometimes lost on Tauck Director Andrea Orri when he led trips for the company in Italy, particularly when he stayed in room 523. "I've stayed at the Parco dei Principi about a million times, and each time I slept in room 523 the lights would go on in the heart of the night and the curtains -- with the window closed -- would start moving," recalled Orri.
Like many Tauck directors, Orri is frequently housed in the same room at a given hotel by the hotel's management, the company said. "Often these rooms have some aspect that makes them somewhat less appealing to regular hotel guests. They may be smaller than standard rooms or offer a less scenic view, or perhaps they have issues of a more supernatural nature? For his part, Orri became so familiar with the apparent poltergeist in room 523 at the Parco that he eventually nicknamed him 'Jimmy.'"
Toftaholm Herrgård, Toftaholm, Sweden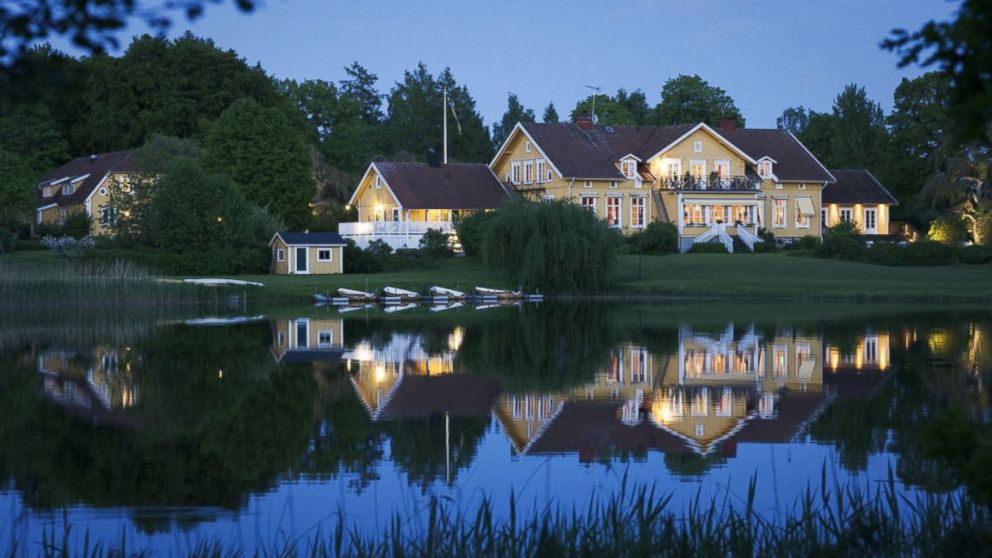 Named a Leading Historic Hotel of Sweden, the Toftaholm Herrgård dates back to the 14th century and enjoys a quiet setting by the eastern shore of Lake Vidöstern. Room 324 at the hotel is said to be haunted by the ghost of young man named Mats, who hanged himself from the room's rafters in 1750.
"At the time, the hotel was the private manor home of a local baron, and Mats was an illegitimate peasant who worked there as a stable boy. Mats and the baron's daughter Ebba had fallen deeply in love, but the baron instead forced Ebba into an arranged marriage against her will. On the morning of Ebba's wedding, a devastated Mats took his own life," the company said.
Today, according to the hotel's Torbjorn Colfach, Mats' restless spirit continues to haunt room 324, as well as other rooms occupied by attractive young women. "Mats is very friendly," said Colfach. "On the other hand, our guests report funny things, such as strange sounds, the unexplained movement of various things, and doors or windows being closed in the morning that were left open the night before."
Westin Excelsior Florence, Florence, Italy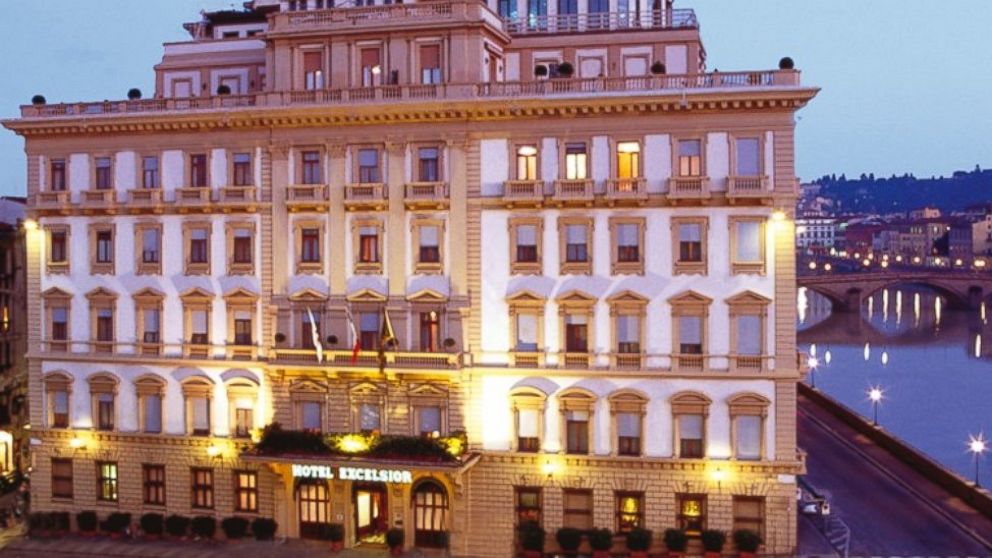 Politicians and celebrities from Bill Clinton to Tom Cruise have enjoyed stays at the elegant Westin Excelsior Florence, but then again, they've probably never tried to sleep in room 152.
"One of the smaller rooms at the hotel, room 152 is routinely used to house Tauck directors leading the company's 'Italian Lakes, Venice, Florence and Rome' tour. At least three different Tauck directors have all reported 'feeling watched' and having other unnerving experiences in room 152, but perhaps the most deeply affected was Debi Holmes-Binney," according to the company.
"I was so convinced that room 152 was haunted that I absolutely refused to stay on the first floor at all," said Holmes-Binney. "I actually went down to the concierge at midnight in my jammies because I was so scared. To this day, if they told me I had to stay in that room I'd go to another hotel."
Ritz-Carlton New Orleans, New Orleans, Louisiana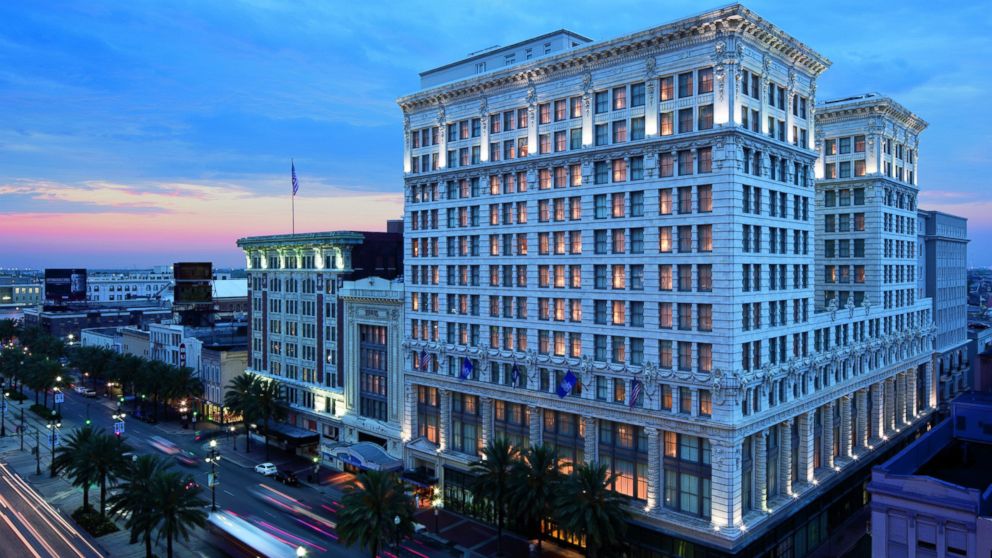 Housed within a 103-year-old historic landmark, the Ritz-Carlton New Orleans is just three blocks from the grave of New Orleans' famous voodoo priestess Marie Laveau. As a tribute to this otherworldly icon, the Ritz-Carlton's spa offers a Marie Laveau Voodoo Love Bath and Massage service. Could that be behind the strange happenings reported in the spa, the company wondered.
According to the hotel's massage therapists, Tauk said, doors in the spa open on their own, even after being closed. Massage oils shift mysteriously on countertops when no one is looking, and the hydrotherapy tub lights flicker.
A trio of other ghosts also supposedly haunt the Ritz-Carlton, including two young girls who routinely run up and down the hallways and an older gentlemen sometimes seen quietly reading in the library area of The Club Level.
Grand Canyon Lodge – North Rim, Grand Canyon National Park, Arizona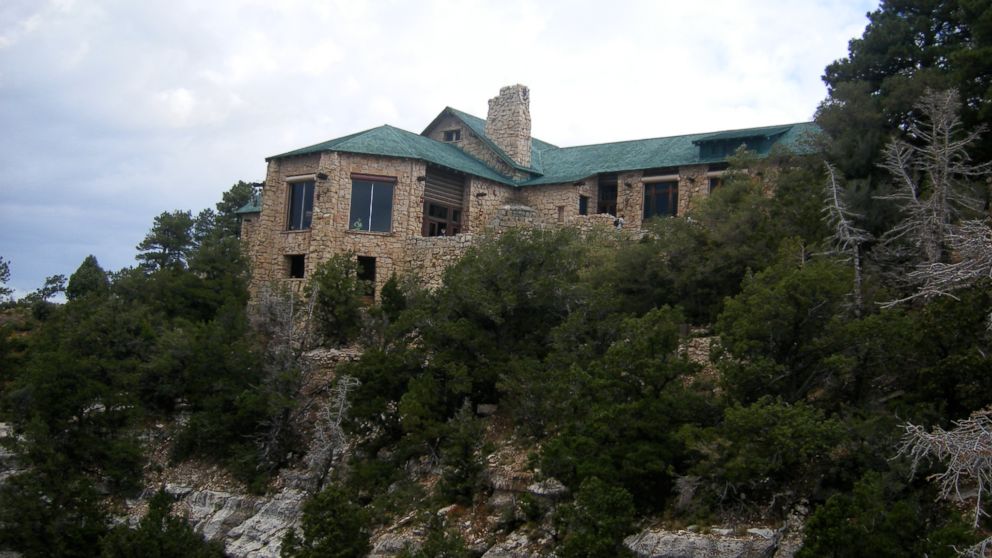 Tauck Director Cindy Walker had a strange experience while traveling with a colleague, Jim Hahn, during the development phase of Tauck's "Spirit of the Desert" tour, the company said. While staying in the guest cabins at the Grand Canyon's North Rim, Cindy was awakened at 3:33 a.m. when the phone in her cabin (No. 328) rang. She answered, but no one was on the line. The following morning, Jim called Cindy on her cell phone and mentioned he couldn't get through to her by dialing her room number on the property's phone system. Curious, Cindy checked her in-room telephone and was shocked to see that it was unplugged.
Cindy told the front desk about her experience, and their response was, "Yeah, it's probably the ghost," she said. More recently, while again staying at the North Rim cabins with a Tauck group, Cindy overheard a guest complaining about getting a phone call in the cabin at 3:30 a.m. -- and once again, it was in cabin No. 328.
Keltic Lodge, Cape Breton Island, Nova Scotia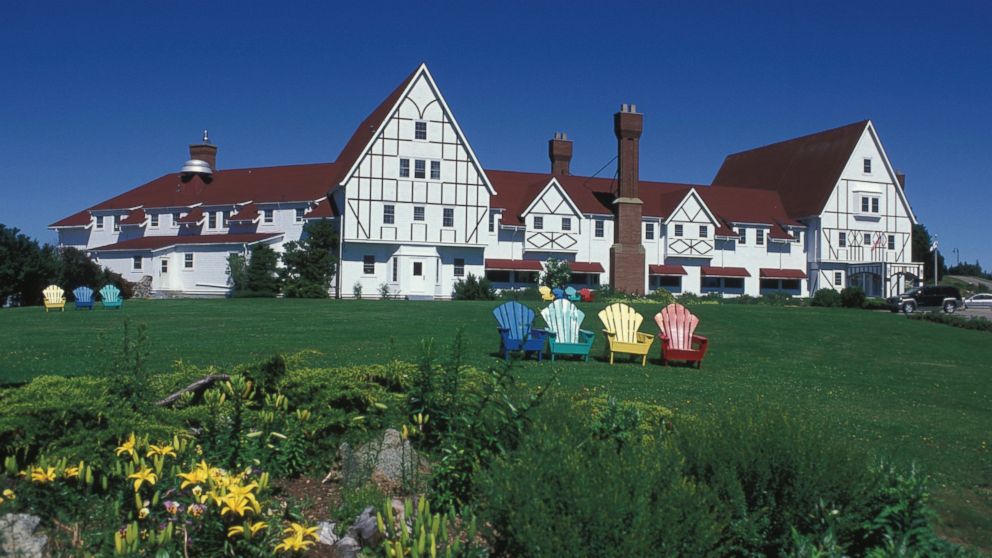 Tauck Director Tom Olinyk was familiar with the story of the Keltic Lodge being haunted by the ghost of former owner Julia Corson, who allegedly died at the property in the 1930s and today still walks the property in a long, flowing white gown. Many of the hotel's staff have experienced Julia's presence, but it took the experience of a Tauck guest to make Tom a believer, the company told ABC News.
"One morning years ago I had a lady on the tour who, while we were leaving Keltic Lodge for Halifax, asked me if the lodge was haunted," Olinyk said. "When I asked why, she told me the night before she had an experience where she felt a cold presence and saw a lady in a long white gown. The 'lady' entered the room from the area of the door, which of course was shut and locked, and my guest watched the apparition as it slowly and gracefully crossed the room, hesitated for a while and then exited through the opposite wall. What made the whole thing so interesting to me was the fact that I hadn't mentioned to any of the guests that the hotel was supposedly haunted, and I couldn't believe that my guest had described exactly the same thing that other people had reported seeing."
Parador de Cardona, Cardona, Spain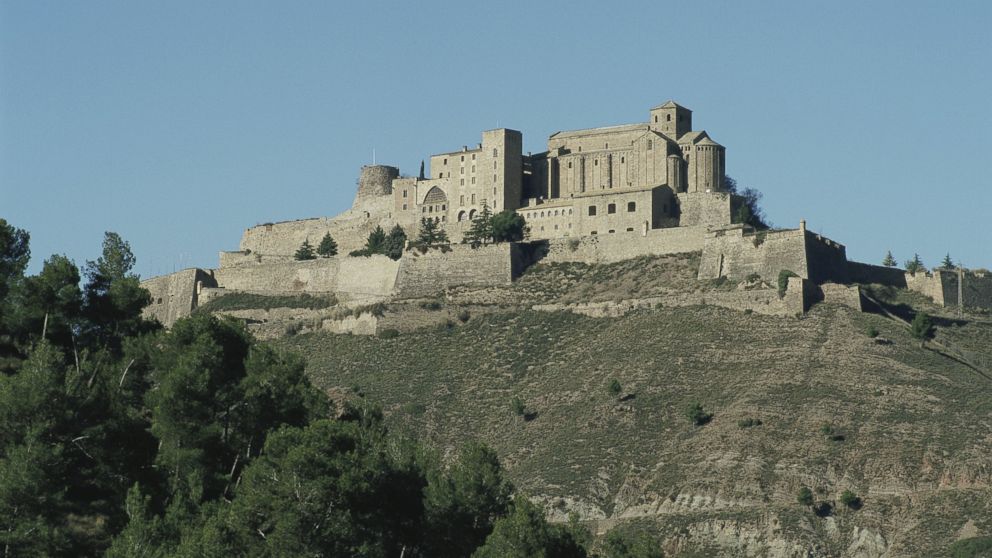 The Parador de Cardona in Cardona, Spain, hosts Tauck guests for lunch on Day 3 of its 14-day exploration of Northern Spain and Portugal, and perhaps it's better that guests don't spend the night, Tauck told ABC News. This massive, former fortress in the foothills of the Pyrenees dates back to the year 789, and it once helped secure territories re-conquered from the Moors. Today, this luxury property hosts discerning travelers, many of whom have reported seeing apparitions in medieval dress, including armor-clad soldiers.