The thousands of passengers stranded for days by Iceland's erupting volcano are quickly running out of patience, money and even tourist sites to visit.
Expensive hotels, extra meals, and the search for alternative travel options have emptied the wallets of many exhausted travelers who just want to return home. A few hotels have been accused of gouging their trapped guests.
European officials are opening some airspace Tuesday morning, but it still could take days to thin out the backlog of passengers waiting to catch a flight. It still remains unclear who will get on those first planes out. Virgin Atlantic said its "priority will be to get as many passengers back their country of residence as quickly as possible."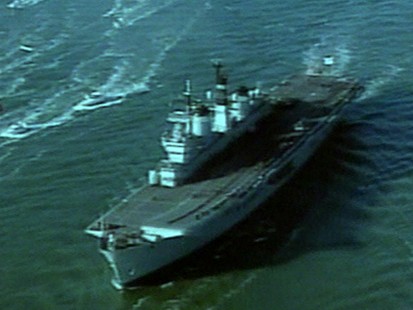 The volcano has caused the cancellation of 20,000 flights a day in Europe and, according to the International Air Transport Association, cost airlines at least $200 million a day in lost revenues, although clearly the airlines are saving some operating expenses by not flying their aircraft.
Mixed in with the frustration and delays are a few bright spots for travelers. Some theme parks and hotels are offering free admission and discounted or even free rooms to stranded passengers.
"I'm looking forward to getting home," said Rathnakumar G, a software engineer from Bangalore, who was supposed to be home in India on Friday. "I'm keeping my fingers my crossed."
Stay Up to Date on the Latest Travel Trends from ABC News on Twitter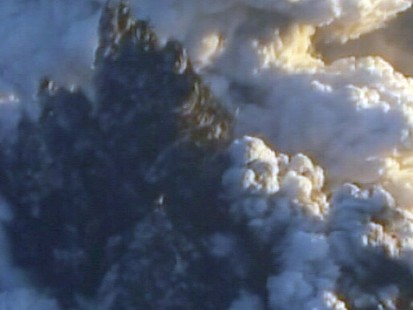 He spent three nights stranded at a hotel in the German countryside, about 60 miles outside Frankfurt.
"Inside the room was so boring, so we went sightseeing," he said.
But there is only so much to see in Germany's fabled Black Forest, and only so much news a non-German speaker can get on TV.
Luckily for Rathnakumar, his company Monday found a way home for him and 10 co-workers, but it won't be an easy journey.
Monday evening the group set out on an 18-passenger bus for the 10-to-12-hour drive south to Nice, France. From there, they plan to get on a flight to Dubai and then make a connection to Bangalore.
"Hopeful we reach Nice by tomorrow and hopefully the flights still operate," he said.
The journey home won't be cheap. The bus alone was $2,700 to charter and booking last-minute flights typically costs thousands extra. That's on top of the roughly $7,000 the company had to shell out for three extra nights in hotels for Rathnakumar and his colleagues.
Free Hotel Rooms
Across the Atlantic in Florida, some travelers were getting some good news.
The Seralago Hotel & Suites, in Kissimmee, is offering its existing stranded guests free rooms until flights resume and new guests a place to stay for $30 plus tax. (Rates are normally $45 to $84.)
"We often see that people want to take advantage of those people. They're stuck," said general manager Jan Rietveld. "They have a lot of extra expenses that they didn't count on and I really don't think it is right to try to take advantage of our travelers coming here."
Sea World is offering stranded travelers free admission to its two Orlando parks and Busch Gardens Tampa. About 2,000 European tourists took the theme parks up on the offer Sunday and another 2,000 did on Monday, according to Sea World spokesman Gerard Hoeppner
"They chose to invest their discretionary dollars in our community and, through no fault of their own, now they are stranded," Hoeppner said. "Until they can return home, we want them to get a break from what is undoubtedly a stressful and uncertain time."
Travel guide Lonely Planet is even offering 13 of its European iPhone guides free this week to help travelers stuck in unfamiliar places. And Medieval Times was offering free dinners and a show to stranded passengers at the airport in Newark, N.J.
Not everybody is being so generous.
In Sydney, Austrlia, Andrew and Debbie Jackman of Britain and their two teenage sons squeezed into a hotel room at the Novotel Sydney Brighton Beach Friday that cost 150 Australian dollars ($138 U.S.). By Saturday, the hotel raised the price to $350. After hours of pleading, the hotel lowered the price to $160, Andrew Jackman told the Associated Press.
Asked if the hotel was guilty of price-gouging, the hotel's general manager, Alan Burrows, said simply, "We dynamically price much like the airlines do, according to how many rooms we have to sell in the hotel."
Hotel Rooms for Stranded Volcano Passengers
Nigel Pocklington, vice president of strategy and marketing for Hotels.com, said prices are typically slightly higher for short-term bookings and that he has not seen any evidence of widespread profiteering. In fact, he said many hotels are waiving their last-second cancellation fees.
"We're not seeing too much that is out of the ordinary in pricing," Pocklington said. "I suspect that is because the hotels will be having as many cancellations and they are having demands for to offer new rooms."
Some are even marketing to this disaster. The Stafford London by Kempinski is offering stranded travelers a special "Volcano Rate" that includes breakfast and 17.5 percent tax.
"My anecdotal sense is that the U.S. hotel industry is bending over backwards to be perceived as a Good Samaritan in this time of great anxiety among trans-Atlantic travelers," said Scott Berman, who tracks the hotel industry for PricewaterhouseCoopers.
For instance, Berman said that more than 30 New York City hotels offered a 15-percent discount to stranded passengers.
"I think the risk of gouging today is too great," he said. "That doesn't mean there isn't somebody out there who is trying to take advantage of the situation" but there has been more good than bad.
Iceland Volcano: Show Me the Way Home
For Mike Evangelist, a Minnesota businessman stranded in Germany, finding a hotel room has almost been as daunting as getting home.
The troubles started when he went down to his front desk and asked to extend his stay. The response was straightforward and disappointing:
"They said no."
The problem: Monday was the start of Bauma, a week-long construction and mining equipment conference that brings 3,150 vendors and thousands of other attendees to town.
"Every hotel room in the whole city is booked for that convention," Evangelist said.
So he went from hotel to hotel searching for a place to rest his head.
Finally, one offered him a room but it came at an extraordinary price: 370 euros (about $500) compared to the 119 euros a night at his previous hotel. And even then, the hotel could only offer him the room for one night.
"This is not a volcano rate, this is just the huge-convention-in-town rate," said Evangelist, who works for Elgato, a Munich-based company that makes television tuners for computers.
Eventually, he was able to find a cheaper rate for the same hotel online. Now, he just needs to find a way home.