Frequent travelers looking to help out the relief efforts in Haiti can now dig into their reward programs and make a donation. Most airlines and hotel chain have for some time allowed travelers to take their frequent flier miles or loyalty points and make donations to many charities.
Now after this week's devastating earthquake in Haiti, those travel companies are highlighting how those extra miles or points can help out the victims in the Caribbean.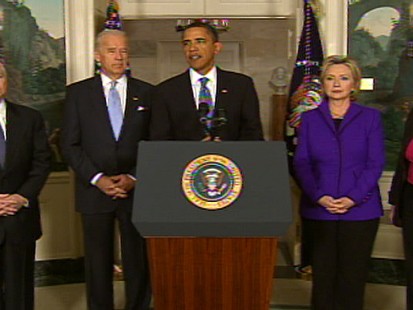 For instance Starwood Hotels is letting frequent guests at its Westin, Sheraton, Four Points, W and St. Regis hotels use 4,000 Starpoints to make a $50 donation to the American Red Cross.
Stay Up to Date on the Latest Travel Trends from ABC News on Twitter
(Starwood also allows donations to other charities such as the Special Olympics, the Juvenile Diabetes Foundation and the Make-A-Wish Foundation.)
American Airlines is featuring a link on its homepage for people to donate to the Red Cross. For every cash donation of $50, the airline will give people 250 bonus miles in its frequent flier program. For donations of $100 or more, that grows to 500 miles.
United Airlines is also letting members of its Mileage Plus program donate miles to the Red Cross. On its "Support Haiti Earthquake Relief" Web site, the airline said as of 3 p.m. that 730,000 miles had been donated through this program.
United Airlines Foundation is matching up to a total of $50,000 to the American Red Cross for monetary donations that United customers and employees are making to the organization through its International Response Fund.
"During times of need, it is so important that we use the resources that we have to assist in getting people and supplies in and out of areas where it is needed most," said Sonya Jackson, President of the United Airlines Foundation. "Nobody understands this more than our customers and employees, who are already offering their assistance in any way they can."
Watch World News With Diane Sawyer tonight to see more on the rescue effort. Check your local listing for times.
US Airways, Continental and Delta also let members donate to a variety of charities including the Red Cross, children's hospitals, breast cancer research and Habitat for Humanity, to name a few.
Besides helping out, airlines do have an added incentive to lower the amount of miles people have in their accounts: new accounting rules force the airlines to have to account for the future value of flights that all the unused miles could be redeemed for.
To find your airline's charities, just go to the "use miles" section of their frequent flier program's Web site or alternatively click here for a comprehensive list.
Other travel companies are getting directly involved in the process, helping transport aid to Haiti.
Royal Caribbean International, one of the few cruise companies whose ships normally visit Haiti, has received and loaded the first relief supplies on board the Independence of the Seas, which will be taken to Labadee (a private port on Haiti's northern coast leased to the cruise company) and distributed through Food for the Poor. The company is also in the process of coordinating additional relief supplies that will be loaded on Navigator of the Seas and Liberty of the Seas and will be taken to Labadee on Monday and Tuesday of next week.
Royal Caribbean said it has "tremendous opportunities to use our ships as transport vessels for relief supplies and personnel to Haiti." The company added: "Simply put, we cannot abandon Haiti now that they need us most."