June 16, 2014— -- You've seen it on babies and you've seen it on brides. Now the onesie will appear at 35,000 feet.
Virgin Atlantic has introduced the first ever airline onesie for Upper Class passengers to snuggle into while slumbering on overnight flights.
In a collaboration with Norwegian designer OnePiece, the cheeky airline is offering a thousand lucky travelers the chance to don trendy loungewear on board this summer.
First Look at J.Crew Bridal Jumpsuit
Airline Bans Red Nail Polish, Lipstick
"As someone who travels a lot I know how important it is to feel comfortable when heading to the skies," said model Amber Le Bon, the daughter of Duran Duran frontman Simon Le Bon, who posed in the one-piece pajama for its publicity campaign.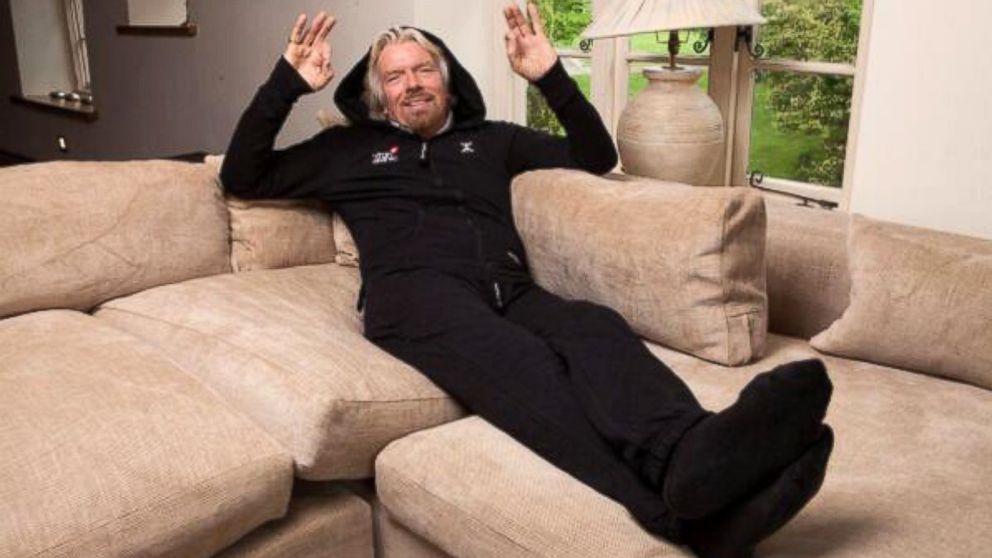 "The new Virgin Atlantic onesie is comfortable yet stylish – the perfect combination for long haul travel," Le Bon added. "As well as wearing my OnePiece onesie on the plane, I'm looking forward to keeping comfy at home in it too."
Virgin Atlantic founder Richard Branson couldn't resist modeling the Upper Class comfort wear as well, even tweeting a photo of himself last week stretched out in the onesie.
The limited edition unisex gear will only be offered on select flights.