Dolly Parton's DreamMore Resort Features Butterflies, Glitter and Plenty of Pink Lemonade
DreamMore features glitter, butterflies and mountain views.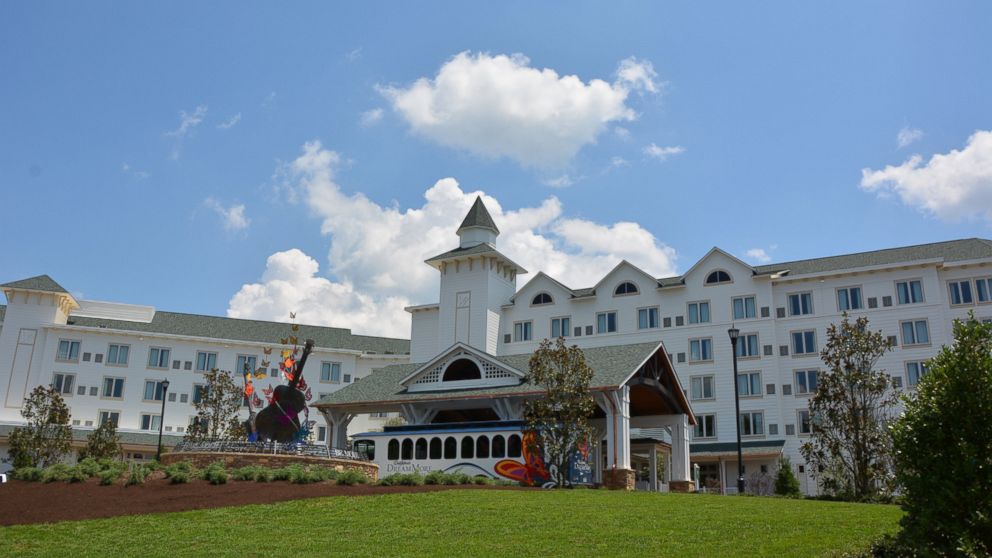 — -- Hello, Dolly!
Dolly Parton's Tennessee resort opens today in the Great Smoky Mountains. The 300-room DreamMore Resort is named for the singer's 2012 book of the same name.
Parton's presence is felt throughout, with instruments she toured and performed with on display and album covers lining the walls of the lobby. Guests will be greeted with pink lemonade upon arrival at DreamMore, the signature drink of the hotel. There's a focus on butterflies throughout the logo and decor, a nod to the singer's fascination with them. There's even a "bedazzled butterflies" manicure and pedicure on offer in the resort spa. On each elevator landing guests will find a "Dollyism" phrase of wisdom; one reads "If you want a rainbow you have to put up with the rain."
The resort calls itself an extension of the theme parks — Dollywood and Dollywood Splash Country — and DreamMore guests get free transportation to the parks, among other privileges.
With its proximity to the Great Smokies and the theme parks, the resort's focused on attracting families as guests: There are multi-generational accommodation options, rooms with bunk beds, and affordable dining. A family-style dinner for four is priced at $55 at the resort restaurant. There are kids' activities scheduled daily and a family bedtime story each evening. The spa services kids as young as 4.