If your kids are too young to be worrying about pencils, books, and teacher's dirty looks, think about planning for a vacation instead. For families with preschoolers, fall is the very best time of year to grab a getaway at a top family resort.
The back-to-school season has always offered a bang for your buck. When school kids clear out and prices come down, it's easier to land not only a room but a super deal. In fact, many resorts now promote autumn as a time for preschoolers -- not only with lower prices, but with special events and activities created just for wee ones. Here's a sampling of destinations rolling out the red carpet for the under-5 crowd this autumn: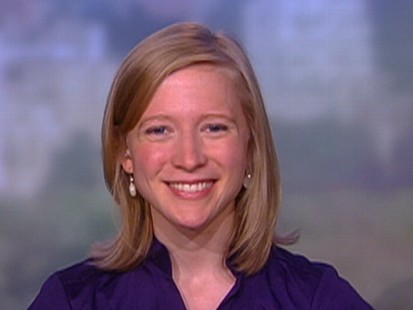 Where: Martha's Vineyard, Mass. Why: Because this exceptionally kid-friendly resort (see our review) is at its most divine when crowds are gone but the ocean water is still warm. Rates dip after Labor Day (and plummet a week later), letting families save more than 50 percent compared to peak summer prices. A great list of complimentary perks makes this resort a standout. For starters: Help-yourself bike rentals, fitness and yoga classes, and a parent-and-toddler activity program through mid-September.
Where: Four Caribbean locations. Why: Because this chain of kid-friendly all-inclusive resorts (see our review of Beaches Boscobel) is heaven for the preschool set, thanks to its partnership with Sesame Street, a super daycamp and terrific waterplay areas. Through the end of November, the "WonderFall" season delivers a line-up of special events, including live stage shows with Elmo, Big Bird, Gordon, and Abby Cadabby. Best reason to book: You can save up to 65 percent on stays of at least three nights.
Where: Jeffersonville, Vt. Why: Because this award-winning family ski resort (see our winter review) offers fantastic active vacations year-round. From Sept. 6 to Oct. 11, the "AutumnFest Vacation" package allows families with small children to get in a good mix of family time and adults-only time, thanks to an exceptional children's program (infants through 5-year-olds), a nice roster of adults-only hikes and walks, and many family-together activities. Pay for three nights and get the fourth for free.
Where: Orlando, Fla. Why: Because the popular Nick Hotel (see our review) knows how to lay out the orange-and-lime green carpet for preschoolers, from Nick-themed arts and crafts and scavenger hunts to character parties with Pablo from The Backyardigans, Dora the Explorer, and other beloved stars. There are several hot fall deals, from a $79 rate on weeknights to a "Free-for-Fall" package that delivers a free fourth night plus a $50 resort credit.
Where: Florida, Mexico, the Caribbean Why: Because this family-friendly chain off all-inclusive resorts (see our reviews of Club Med Cancún Yúcatan, Club Med Ixtapa Pacific and Club Med Sandpiper) caters especially well to families with young children. Book by August 30 to take advantage of the exceptional "Wow Sale for Families" deal, where seven-day, all-inclusive packages start at $805 per adult with a 50 percent discount for kids 2 to 15 years. The kicker: This deal is valid for travel dates through April 2011.
WeJustGotBack.com is an award-winning family trip-planning site. It features reviews of kid-friendly hotels and resorts, expert planning advice, readers' travel tips, vacation deals and more. Follow WeJustGotBack on Twitter and Facebook.