— -- So many families are swapping holiday stress -- the cooking, hosting and shopping -- for an Orlando getaway that this season has become one of the most popular in Theme Park Central, with the parks offering an ever-growing array of special seasonal attractions and shows.
Think Cinderella Castle at Disney's Magic Kingdom transformed into a glistening ice palace complete with 200,000 white lights, or the "Frozen Sing-Along Celebration" and the Osborne Family Spectacle of Dancing Lights -- millions of lights synchronized to holiday music at Disney's Hollywood Studios.
If you missed the Macy's Thanksgiving Day Parade, see it live every night at Universal Studios Florida and laugh at Dr. Seuss' Grinchmas at Universal's Islands of Adventure.Pose for a selfie next to the life-sized model of Santa during Christmas Bricktacular at LEGOLAND Florida (look for special discounts online) or Journey to the North Pole at SeaWorld Orlando on the Polar Express Experience, all part of the park's huge Christmas Celebration.
Maybe a holiday trip to Orlando next year is a gift under this year's tree?
Orlando, of course, is guaranteed to please the kids whenever you take them. But navigating through all the parks can be overwhelming. That's why I asked the experts -- kids who have been there -- to offer their best tips for my Kid's Guide to Orlando.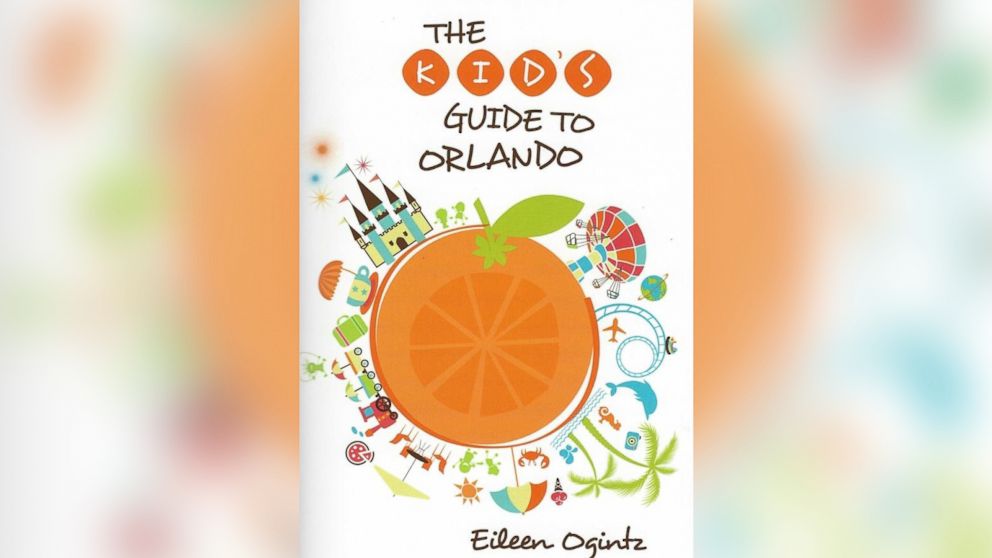 Here's the Kids' Take on Orlando:
MUST SEE:
The characters. "Make sure to have your autograph book and camera ready." -- Hannah, 12, Chicago
"Mindstorms is my favorite thing at LEGOLAND." -- Jared, 11, Orlando
"I like The Amazing Adventures of Spider-Man better than the Harry Potter ride (at Universal 's Islands of Adventure)." -- Alex, 12, Denver
The dolphins at Sea World "because they are really funny. I like SeaWorld the best of the parks because of all the animals," -- Morgan, 10, Chicago,
"Expedition Everest (Animal Kingdom) is my favorite ride at Walt Disney World especially when you go backwards and down! " -- Jonathan, 14, Denver
"Soarin' (at Disney's Epcot) was so cool. You really feel like you are flying in a hang glider." -- Dylan, 11, Columbus, Ohio
WHEN WAITING IN LINE:"Talking to people while waiting helps make the time go faster." -- Ginny, 13, Orlando
WHAT TO BUY:"A stuffed animal from one of the theme parks." -- Lindsey, 12, Orlando
"Make your own LEGO character at LEGOLAND... That's Fun! " -- Dylan, 8, Ontario, Canada
Disney pins. "Look for Disney people wearing lanyards to trade with." -- Sarah, 13, Orlando
WHAT TO HAVE IN YOUR BACKPACK:
"Sunscreen." -- Lindsey, 12, Orlando
"A reusable water bottle and Band-Aids." -- Rebecca , 13, Orlando
"Snacks and a jacket." -- Joseph, 11, Orlando
BEYOND THE THEME PARKS:
"The Orlando Science Center." -- Ethan, 13, Orlando
"Mall at Millenia for shopping and great food." -- Nicole, 11, Orlando
"Swimming … the pool is a good place to meet new friends." -- Jessica, 11, New Jersey
Most important. "See as much as you can because you don't know when you'll be able to come back. I was five the last time I was here." -- Dylan, 11, Columbus, Ohio.
Eileen Ogintz writes the syndicated column and website Taking the Kids and is the author of the nine Kids' Guide books. This is the first in a series looking at major U.S. cities from kids' perspectives.