Kids Alone on Planes: What to Know About Safety, Food and Fun
Some kids may need more help on flights than others.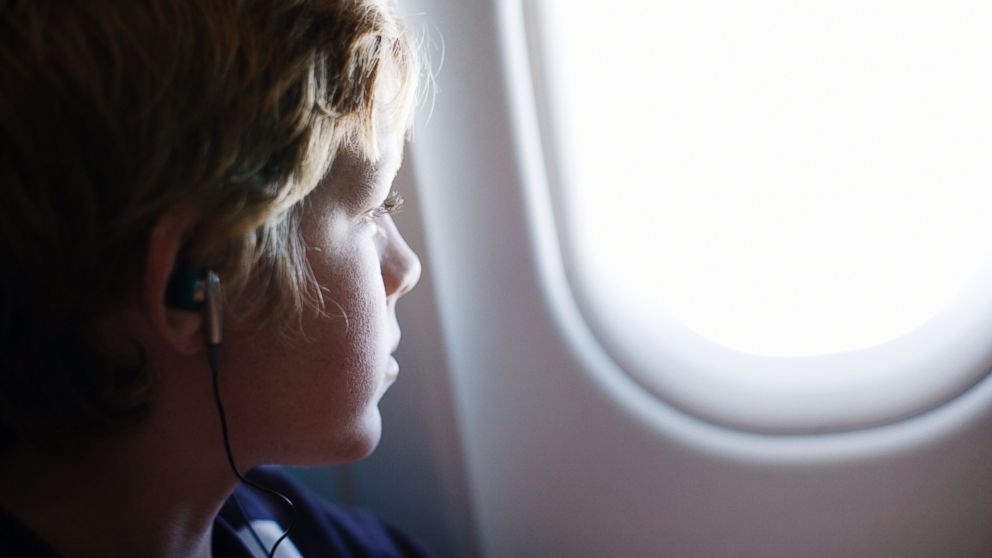 — -- You may have heard American Airlines is raising the age limit in its unaccompanied-minor program to include kids 12 to 14.
I generally applaud this because some kids may need extra help, but I'm not crazy about the price tag: That $300 round-trip fee may actually dwarf the price of the kid's ticket!
It's not just American. United charges $150 each-way, as does US Airways. And it wouldn't surprise me a bit if Delta raised its $100 unaccompanied-minor fee (age ranges vary by airline).
But beyond the fees, some questions: How old should solo travelers be? And what if something goes wrong? To help me answer these questions, I recruited a young friend who, at age 13, has already flown around the world and then some.
Note: My young friend agreed to help on the condition that no direct quotes are used. The kid'll make a fine lawyer someday.
Q: How old should a child be to fly alone in an airline's unaccompanied-minor program?
• Young friend: First-grade at the earliest.
• Me: I agree, with some reservations. Most airline programs allow children to fly at age 5, which seems awfully young until I remembered my parents once put 5-year-old me on a three-hour Greyhound bus trip to see grandpa (I had a blast). It all depends on the child, whether he or she has flown much, is familiar with airports and knows how to speak up. You parents know your children best and know what they can and cannot handle.
Q: You mentioned some reservations?
• Me: Yes. Do not mistake unaccompanied-minor programs for a babysitting service. A child does get an escort but only to and from the gate (and between gates for connecting flights when these are allowed). When the child is on the plane, the child is on his or her own.
Q: At what age should a child be allowed to fly completely alone with no airline escort?
• Young friend: Probably age 10.
• Me: Again, I agree, for the most part. By this time, a child has a few years of school under his or her belt, maybe has flown several times with the family and knows how to text or call for help if needed. Again it depends on the child (and, of course, airline rules).
Q: Are escort services foolproof?
• Me: I wish. It's rare but we have heard stories about airline escorts putting children on the wrong planes. A few years back, one dad waited for his daughter's arrival in Charlotte, North Carolina - and waited and waited - because the airline sent the 8 year old to Fayetteville, Arkansas. Again, this is extremely rare but it does make you wonder whether your child could handle that.
Q: Putting a child on the wrong flight sounds almost impossible.
• Me: Well, it has happened to nonescorted adults, too! A recent profile on Southwest Airlines CEO Gary Kelly included a story about how he once got on what he thought was a Dallas-bound plane only to discover an hour into the flight it was heading to New York. It was his own fault, he said (and, no, it wasn't a Southwest flight).
Q: How do you make sure a child gets on the right plane?